CONCORD — Chronic-pain patients pleaded with a state Senate committee this week to eliminate "pre-determined" limits on prescription opioids they said threaten to leave them in unrelenting agony and contemplating suicide.
They embraced a groundbreaking bill (SB 546) aimed at protecting these patients and the doctors who treat them by allowing each provider to "administer care sufficient to treat a patient's chronic pain based on ongoing, objective evaluations of the patient without fear of reprimand or discipline."
The legislation would free doctors from having to stop or restrict medication like opioid painkillers based on pre-determined guidelines from the Centers for Disease Control and Prevention that New Hampshire and many other states have adopted into their own rules.
Jen Coffey of Manchester suffers from reflex sympathetic dystrophy or complex regional pain syndrome that she said is often called the "suicide disease" because many of its sufferers can't live with the pain.
"I don't want to die. I really don't want to but I don't want to merely exist for my parents and son to watch me lose the little dignity that I have left," Coffey said, choking back tears while testifying Wednesday.
The former state legislator and two-time cancer survivor who worked 20 years as an emergency medical technician said she's found a Boston provider who gives her cutting-edge care.
"The treatments I am taking are experimental and they could be taken away from me," Coffey said.
"Cancer is not the worst thing that could happen to you," she said. "Take that from me, please."
Contemplating suicide
Lena Zerbinopoulos of Weare said she has Ehlers-Danlos Syndrome, a painful connective tissue disorder, along with chronic migraines, interstitial cystitis, heart and kidney disease.
"I was suicidal and hospitalized twice and labeled that I had depression, but that was not the underlying cause. My pain and all the conditions were the underlying causes for my depression and anxiety," Zerbinopoulos said.
"Doctors should be able to prescribe without fear of reprimand."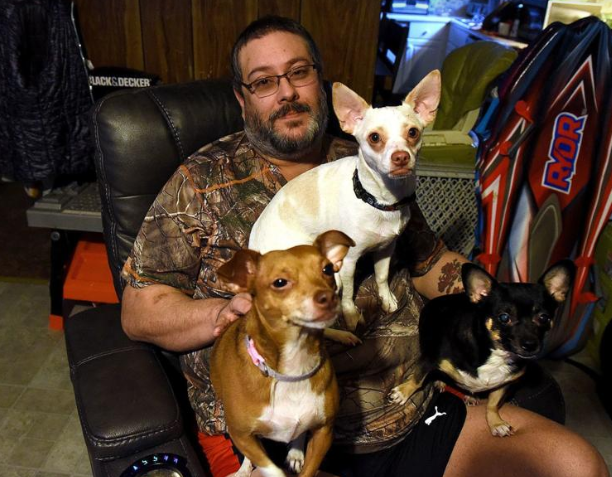 Christopher Sounia of Hooksett struggles with "high-impact chronic pain" from severe injuries he suffered 25 years ago when a drunken driver struck the limousine he was driving on Interstate 495 in Massachusetts.
He said he's lost five friends to suicide.
"If it wasn't for my wife and pain advocate I wouldn't be here," Sounia said, sobbing.
"My doctor is rated as the highest opioid prescriber in the state. You shouldn't punish someone for doing good."
The bill's prime sponsor, State Sen. John Reagan, R-Deerfield, said he's heard from medical experts in several other states encouraging New Hampshire to take this step.
"What this does is to give the provider the safety of protection under law from being accused of being a drug pusher. This policy has dampened the enthusiasm for treating pain patients," Reagan said.
The guidelines on restricting opioids here arose from the addiction crisis in 2017, after New Hampshire's opioid death rate per capita rose to one of the highest in the nation.
Rules grew out of opioid addiction crisis
The New Hampshire Board of Medicine rules specifically for opioid prescribing took effect in 2017. For emergency departments, urgent care or walk-in clinics, providers should write opioid prescriptions of three or fewer days in most cases but no more than seven days, the rules state.
Physicians are to "prescribe for the lowest effective dose for a limited duration" for chronic pain, defined in these rules as pain that persists beyond the usual course of an acute disease or healing of an injury, or a condition that causes intermittent pain over months or years.
Providers must consult with an "appropriate specialist" when a patient receives a dose equivalent to 100 "morphine milligram equivalents" (MME) for longer than 90 days, the rules state.
State Rep. Ralph Boehm R-Litchfield, said his daughter had been going to a pain clinic for 15 years.
"In the past year these medications have been reduced to a point where she has been bedridden," Boehm said.
"We are forcing people to go buy heroin on the street. Let's not hurt the people who really need the medicine. Fix this lunacy and stop forcing patients to live in pain."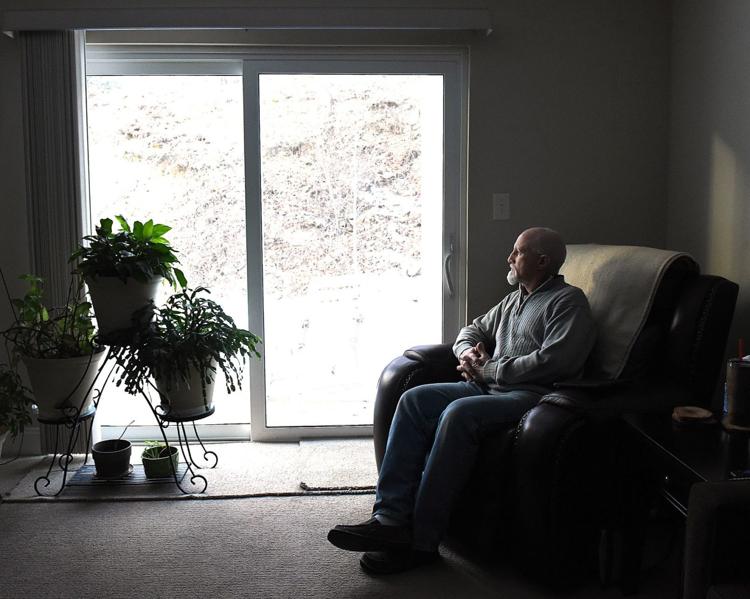 Bill Murphy of Manchester is an advocate who helps chronic pain patients.
"Doctors are afraid of prescribing opioids as one of the tools of dealing with chronic pain management," Murphy said.
All the supporters said they are willing to endure the current preconditions for getting these large opioid doses. These can include random drug tests and pill counts by health care providers.
No one spoke in opposition to Reagan's bill, though Kathleen Bizarro-Thunberg, executive vice president of the New Hampshire Hospital Association, urged the Senate panel to alter language she said would tie the hands of providers because the bill says they "shall treat" and "must" dispense all medications.
"This contradicts what they would normally do as a provider or pharmacist," Bizarro-Thunberg said.
"We think we can continue to work with the sponsors to find the right place to make that change happen."Key player welcomes reviewSen. Tom Sherman, D-Rye, played a leading role in crafting these rules that played a part in New Hampshire leading the nation in the decline of opioid prescribing.
Sherman chaired the Senate Health and Human Services Committee that heard this week's testimony.
He said it could take time to rewrite those rules but this bill invites a necessary review.
"I see it as a really huge opportunity to revisit this issue and see if we need to do something more," Sherman said.
Bobbie Blades of Concord hopes lawmakers will act as someone who lived with rheumatoid arthritis for a generation until four years ago when it got so painful she couldn't move.
"Opioid pain medication was prescribed. They discharged me and then immediately reduced my pain medication. Going to the pharmacy to pick up the drugs, they held us up for over an hour just because once I was given a muscle relaxant years ago," Blades said.
"It is sad when people can't get the pain relief that they need."