The Pain Management Best Practices Inter-agency Task Force report can be viewed here: https:…
Chronic pain patients say they have been silent victims of the deadly opioid epidemic, as doctors and insurers decide to "taper" their prescription pain medications, or cut them off entirely. Now some are breaking their silence.
On Tuesday at noon, patients and advocates will hold a "Don't Punish Pain" rally at the State House, calling on lawmakers to consider pain patients in any measures they take to respond to the drug crisis.
Some want the state to adopt a Chronic Pain Patient Bill of Rights that would empower primary care physicians to provide pain management for patients with chronic illnesses; protect doctors who treat these patients; and bar pharmacies from refusing to fill "medically necessary" prescriptions.
Bill Murphy of Manchester has been dealing with chronic pain since multiple abdominal surgeries, initially caused by a ruptured appendix in 1994. Complications from the surgeries resulted in chronic abdominal adhesion disease, a painful over-growth of scar tissue; Murphy's condition causes bowel obstructions that require frequent hospitalization.
Murphy, 61, was the North American IT director for a large tech firm; he coached high school football and baseball, and amateur boxing. Suddenly he was incapacitated by pain. "Everything in my life changed," he said.
He had to retire from his job and quit coaching; he's missed more family gatherings and holidays than he cares to count. He depends on a low dose of prescription painkillers — and the support of his devoted wife, Lisa — to get through his days and nights. He also uses alternative therapies, such as electrical nerve stimulation, exercise and relaxation techniques.
Murphy has become an advocate for other pain patients and is involved in the Don't Punish Pain movement. He said he can't remember what it's like to live without pain.
And here's what he wants others to consider: "People are one accident, one unexpected diagnosis, from being in my shoes."
Murphy and other patients say they are encouraged by a draft report released last month from a federal task force. The Pain Management Best Practices Inter-agency Task Force calls for an individualized, multi-disciplinary approach to chronic pain.
Its recommendations include: Research into the long-term efficacy of opioids in treatment of chronic pain; clinical studies to identify groups of patients who might be appropriate for long-term opioid treatment; and guidelines for tapering and dose escalation for patients based on risk-benefit assessments.
It also recommends that providers "consider maintaining therapy for patients who are stable on long-term opioid therapy and for whom the benefits outweigh the risks."
Cindy Steinberg, national director of policy and advocacy for the U.S. Pain Foundation, was the sole patient, and patient advocate, on the task force. In a recent webcast, Steinberg, who lives in the Boston area, urged pain patients to read the draft report and submit comments by April 1.
"Pain has never before been a focus at this high level of the government," she said. "We've never had an opportunity like this, and we may not get one again."
Steinberg said there has been a "conflation" between illicit drug use and appropriate therapy for pain. "And that really has raised a lot of barriers and now has really hindered people's access to care," she said. "The only thing that's going to change is if an overwhelming majority of people with pain speak up."
The task force report calls for a broad range of therapies for chronic pain patients, including medication; restorative movement therapy; integrative health such as yoga, acupuncture and meditation; and behavioral/psychological interventions such as coping skills.
And Steinberg said she hopes that will translate into Medicare/Medicaid coverage for such treatments, and that private insurers will then follow suit.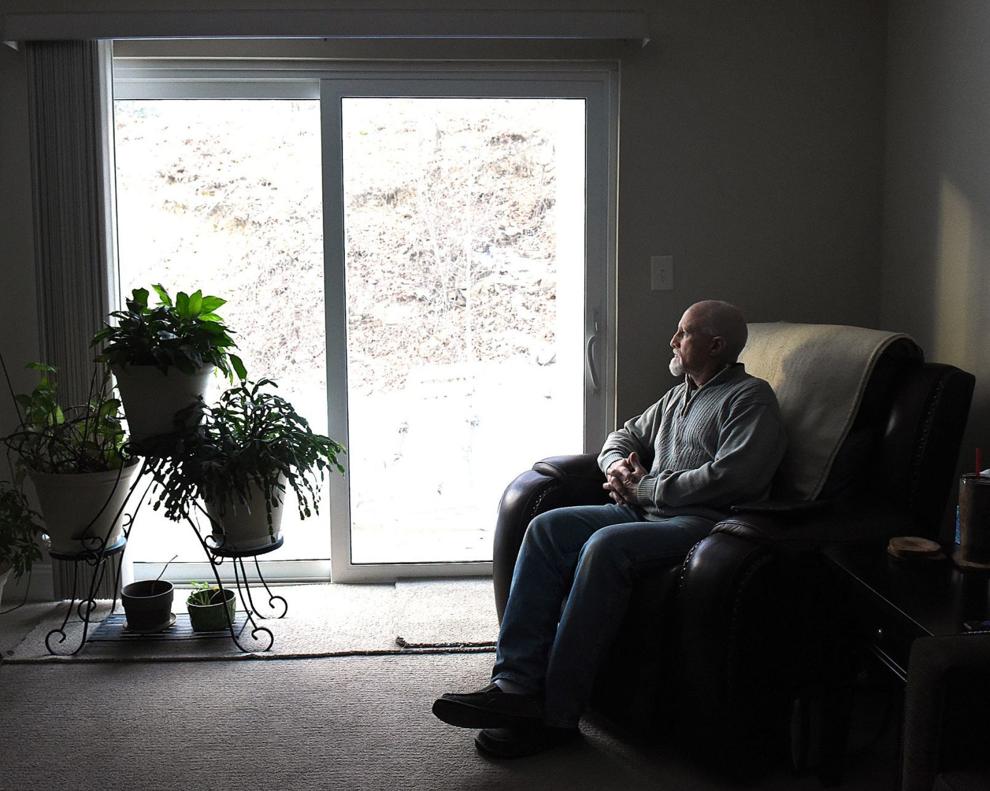 Because he's on a pain management contract with his doctor, Murphy is subject to both random drug-testing and pill counts. He has no problem with those rules, he said, but some do.
"A lot of people feel as chronic pain patients, they're being targeted and treated differently than other patients," he said. "They almost talk of themselves as prisoners, subjected to random pill counts and random drug-testing."
Some patients are also upset with the makeup of a new committee appointed by Gov. Chris Sununu. The New Hampshire Opioid Overprescribing and Misuse Project Advisory Council, tasked with using insurance claims data to recommend policy changes, includes leaders from the state boards of medicine and pharmacy, corrections and insurance departments, NH Hospital Association, drug court, medical and dental societies, and physicians from the state health department and hospitals.
No pain doctors — or patients — were appointed to the council.
And that's deeply concerning, according to Bobbi Blades, a chronic pain patient who runs a monthly support group in Concord that's affiliated with the U.S. Pain Foundation, a patient advocacy organization.
"How can you come up with decisions that are going to affect our whole state unless you include the people who are involved?" she asked.
She worries that the group won't be objective. "If you have a hammer, then everything looks like a nail," she said.
Blades wants policymakers to understand that there's a "big difference" between addiction, and the dependence that many pain patients have on prescription medications.
The patients who come to her group are not addicts, she said.
"What we're after is relief, not a high," she said. "We're after the ability to function and have a purpose in life again, and have meaning. And whatever allows us to function in order to do that, we don't want people to take that away from us."
"We need to be patient-centered, and realize that opioids do have a place, but it should be on an individual basis," Blades said. "And we shouldn't be punishing doctors who are trying to help patients."