When Dr. David Nagel gave a presentation on pain management last fall for the New Hampshire Medical Society, he put up a photo of an unhappy baby sitting in a bathtub. It's an analogy for what he sees as an unintended consequence of the battle against the opioid epidemic, he explained: the negative impact on chronic pain patients.
The title of Nagel's talk was: "The Opioid Crisis: The art of creating one public health tragedy out of another."
Nagel, a Concord pain specialist, is the author of "Needless Suffering — How Society Fails Those with Chronic Pain." He serves on several pain committees, both in New Hampshire and nationally, and he was tapped by an NFL players group to consult on pain management.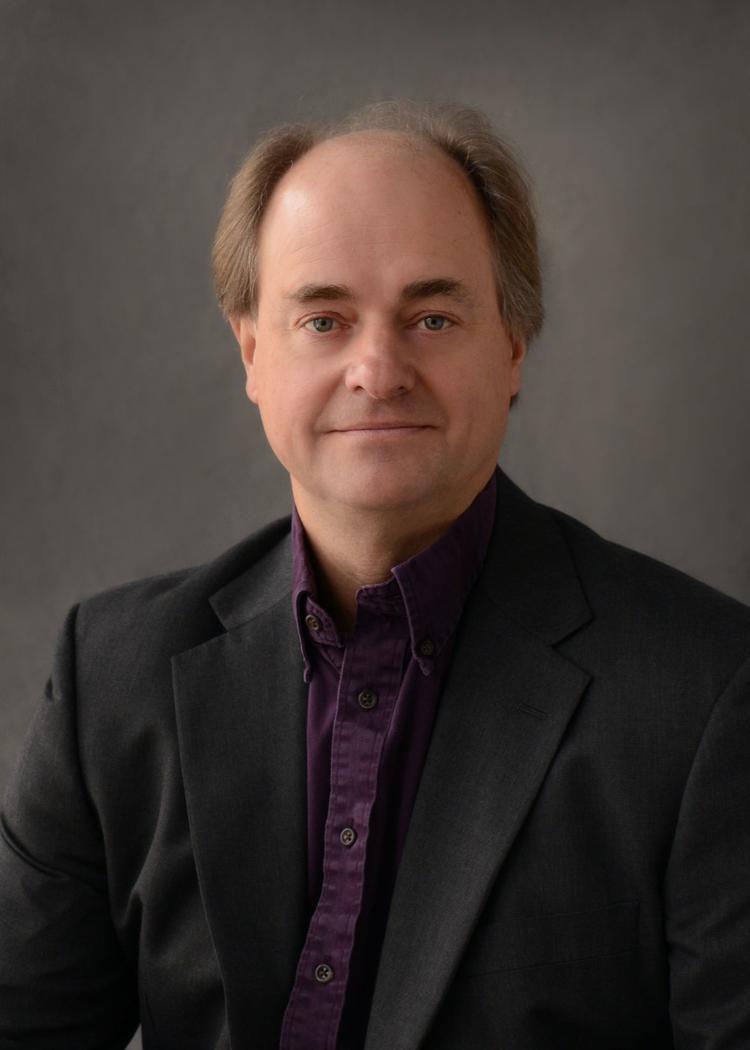 The Centers for Disease Control and Prevention estimates that 50 million Americans live with pain; 19.6 million of them suffer from "high-impact" chronic pain, defined by the Centers for Disease Control and Prevention (CDC) as pain that interferes with daily life or work activities.
Patients who have relied on prescription painkillers for years, sometimes decades, say they have been caught up in well-meaning, but misguided, efforts by government agencies, doctors, pharmacists and insurance companies to reduce the amount of opioids being prescribed.
Nagel said he gets calls "every week" from patients who are being cut off from their long-term prescriptions by their doctors. He said there has to be a balance between the legitimate concern over the drug epidemic, and compassionate care for patients who depend on legal medications to live reasonably comfortable lives. "Both people with addiction and people with pain have a right to care," he said.
Pain is the most common reason people see a doctor, Nagel said, but there are currently only about 5,000 pain management specialists in the U.S. That's why he says there needs to be more training about pain management in medical school.
"If you teach a medical student that this is not a character flaw, but rather a real problem that warrants their attention, when they're starting out in training … you're probably going to get more compassionate, better care," he said.
Also on Nagel's wish list: better insurance coverage for alternative treatments, and fairer reimbursement so doctors can spend more time with their patients evaluating what medical experts call the "biopsychosocial" aspects of their pain.
Dr. Bruce Vrooman is director of the pain management program at Dartmouth-Hitchcock Medical Center. He said his hospital offers a multi-modal, multi-disciplinary approach to pain management that starts with really listening to a patient's pain experience.
Vrooman is overseeing clinical trials for promising new treatments for chronic pain. And he said he's optimistic that breakthroughs in medications, technology and therapies such as spinal cord or peripheral nerve stimulation will offer more patients relief.
The rewards come in the form of hugs from patients and their family members when a multi-disciplinary approach to treatment helps them regain function and quality of life, Vrooman said. "That's just eminently gratifying," he said. "I absolutely love the work that we do here."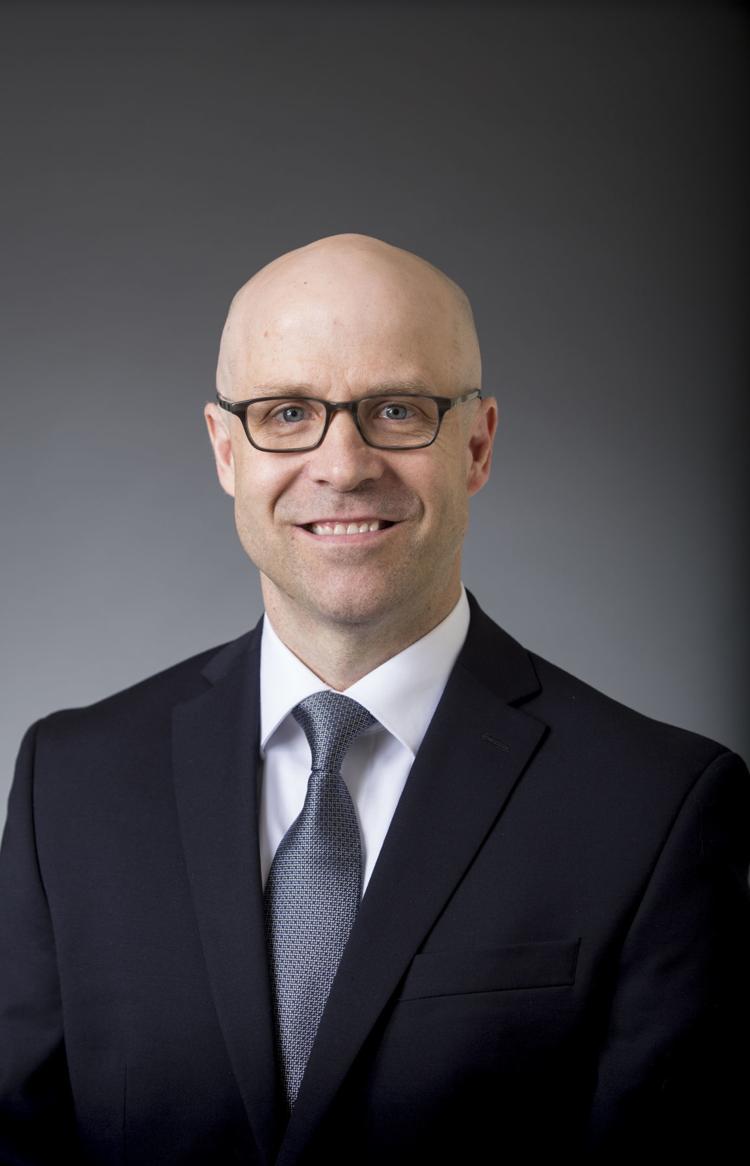 But he said it's frustrating for patients and providers alike when insurance carriers refuse to cover alternative therapies that can be more effective than traditional medicine. "I think that we're at a time right now where there's an opportunity to re-evaluate what insurance could cover," he said, including compounded medications, physical therapy and complementary therapies.
"It's important to stress that chronic pain is absolutely real and that pain can really take control of a person who previously didn't have pain," Vrooman said. "That can lead to dramatic changes in their life as well as the lives of their family members and friends."
And that, he said, "can be devastating to people and their loved ones."
Donna Poirier, a certified holistic nurse, facilitates a support group for chronic pain patients that meets twice monthly at The Elliot at River's Edge in Manchester. She said there's no one approach to pain management that works for everyone, so she brings in guest speakers to offer information about a range of therapies, such as nutrition, yoga, aquatic therapy and medical cannabis.
Last Tuesday, six women and two men came to the group. They chatted easily among themselves, laughing sympathetically with a young woman who related her first failed attempt to use a CPAP machine for her sleep apnea. Some of the others shared their own experiences and encouraged her to try again. And they listened intently as Andrea Paquette, APRN, talked about how the food they eat can lead to inflammation and pain.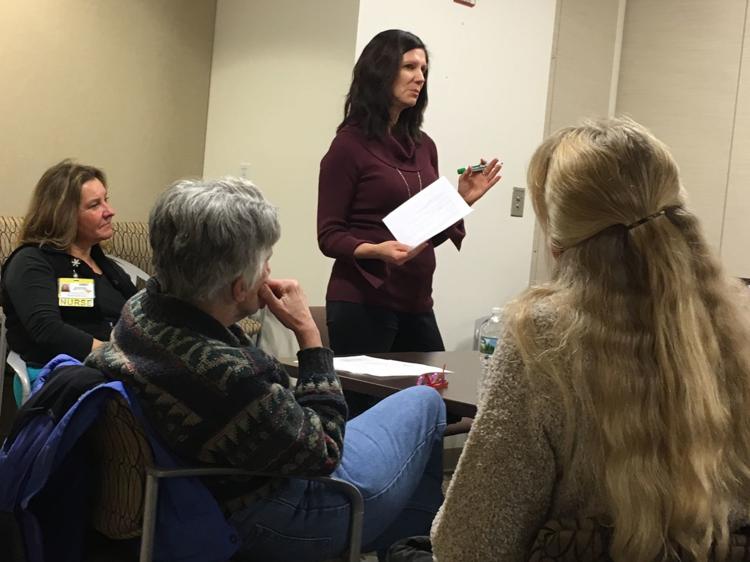 Poirier said she's found that patients are eager to share strategies that have helped ease their own pain with others. "That is where a lot of the healing happens," she said.
Vrooman said he's encouraged that pain management is becoming part of the national conversation around the opioid epidemic. "My hope is that it's recognized how much chronic pain can be potentially devastating to an individual," he said, "and that we need to treat it with the seriousness that it should demand."