MANCHESTER — The message of Easter, when Christians celebrate the resurrection of Jesus Christ, is about hope and redemption in the face of despair and suffering.
That also could describe the mission of Teen Challenge, a residential program for men with substance use disorders.
About two dozen men live, work and worship together for the duration of the 15-month program. The rules are strict but the support is fierce. And those who make it through say the program saved their lives.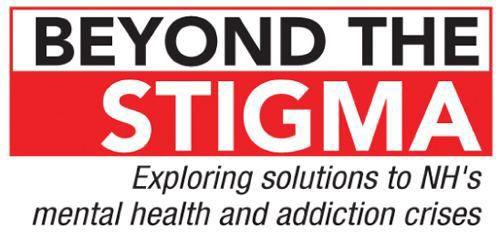 Pastor Stephen Gadomski is the founding director of Teen Challenge for New Hampshire and Maine, which started in Nashua in 1998 and moved to Manchester in 2003. "The most inspiring thing is the transformed lives," he said. "Men who were addicted, broken and lost everything, and to see God transform their lives and give them everything back. … Families restored, marriages restored, dreams and destinies restored."
Grant Ohlund grew up around the corner from the two-story center-city building that houses Teen Challenge. He started using drugs and alcohol at 16, and it only got worse after he graduated from Manchester High School Central and went into the restaurant business. "I formed my life around it," he said. "My thoughts, my behaviors."
He tried rehab programs more than once, but always fell back into addiction. And he said, "It just got worse every time I slipped."
Five years ago, Ohlund said, "I ended up homeless under a bridge and just at the end of my rope." He ended up at Concord Hospital where, sick and desperate, he remembered hearing about Teen Challenge at a local church.
"I spent 25 years in full-blown addiction," he said. "When I was at that point of surrender, that's when they put me in a cab and dropped me off here."
He never planned to stick it out for the entire 15 months, but God "had other plans," he said.
"Hallelujah," smiled Hector Andujar Jr., another Teen Challenge graduate and now its assistant director, who was listening as Ohlund told his story.
It's not uncommon for men to stay on at Teen Challenge after they finish the program. Some become "apprentices," living in staff housing nearby and getting a small stipend for another six months. They remain under supervision and are still subject to random drug tests.
"It's a real test for leadership," Andujar said. "And we'll put you wherever the need is for ministry."
Ohlund finished the program, became an apprentice and is now the admissions coordinator. "Since I was 16 years old, I'd never been completely sober for a year in my life. Having Him to rely on kind of filled that void that I had tried to fill with alcohol, drugs and everything else that we throw into that pit," he said.
Not everyone stays, Andujar said; some graduates are eager to take the skills they've learned and make a difference out in the world. "The guys that leave here typically can go anywhere and be the best at whatever they do," he said.
"We've really learned to live a surrendered life. We're living for God, and we want to give God our best."
Teen Challenge was started in the 1950s by a country pastor who left his small-town church to minister to kids in street gangs in New York City. David Wilkerson's account of his ministry, "The Cross and the Switchblade," was made into a movie starring Pat Boone.
The name is a bit of a misnomer; you have to be an adult to enroll in the program. The national organization recently changed its name to Adult & Teen Challenge USA to better reflect the population it serves, and the New England program is expected to follow suit.
Gadomski hopes the name change will clear up misconceptions about who can participate, noting the oldest Teen Challenge graduate was an 87-year-old man in Massachusetts.
Joseph Charest, 54, had been to 14 different rehab programs before he came to Teen Challenge. "I'd go in, get clean, stay clean for a short amount of time," he said.
He was living in his car and working part time at a convenience store when he entered rehab for the last time in late 2017; that's where he saw a slip of paper with the name and number for Teen Challenge.
Charest arrived here on Dec. 18, 2017, and has been sober ever since. "I don't know if it was just my age or just being tired of being in that cycle of being in and out of rehabs," he said. "But it was just the right fit at the right time for me."
The program has changed his life, Charest said. He has repaired his relationships with family members; he got to attend his granddaughter's dance recital and recently held his infant grandson for the first time. "That was like the first real tangible evidence that things were starting to change in my life," he said. "The things that He's blessed me with, it's just been incredible."
Charest is an apprentice at Teen Challenge now and is open to whatever lies ahead. "He obviously guided me into this place for a purpose after 14 different failures," he said. "And my plan is to just sit in His glory and see what He's got for me."
One of the younger apprentices is 24-year-old Gavin Snapp, who grew up in Maine. He already had a drinking problem when he joined the military at 18, he said, but he made it into Special Operations, and deployed to Afghanistan when he was 19.
When he came home, Snapp said, "I just had a lot of money, a lot of freedom, and that drinking that was bad already just skyrocketed."
He got kicked out of the Army and moved to Texas, where he got hooked on methamphetamine. He did two outpatient programs offered through the military but relapsed both times.
One night, he called his mom "in a stupor" and asked for help, he said. Teen Challenge had just done a presentation at her church and she begged him to try it.
It took a while for the program to really work in him, Snapp said. "It's more than getting sober," he said; it takes a change of attitude, a different way of thinking.
"Honestly, I think it took me probably 10 to 11 months here before I really surrendered my own thought process and what I thought was right," he said. "That's true for a lot of the guys who walk through the doors here."
"When I finally decided I want to live the right life … that's when things really started to change."
Gadomski said most treatment centers address addiction as a disease, but Teen Challenge's focus is different. "We believe it's a result of the fallen nature of man," he said. "It's a sinful practice."
Faith plays a role in all rehab programs, Gadomski said, noting 12-step programs include a reliance on a higher power. At Teen Challenge, however, he said, "We believe that faith makes all the difference in the world, and we focus on that: a personal relationship with Jesus Christ and studying the scriptures and praying. And then walking out God's will on this earth."
In the end, he said, it's about "finding your destiny, finding purpose in life and finding something that's bigger than you to do, by helping other people."
Snapp hopes to someday get into a health care field, "anything that's helping people," he said.
His greatest regret is getting kicked out of the military. "It's something I was really good at," he said quietly. "I let the drinking and the life I was living take me out of that."
"I still honestly struggle with that today sometimes," he said. "But there's something on the other side, too.
"It's all part of God's plan."
The Easter story of Christ's death and resurrection resonates with the men he works with at Teen Challenge, Gadomski said. After Jesus rose from the dead, he said, "He was new; He was glorified; He was in His deity state."
Gadomski also sees transformation in the lives of men who turn from addiction into the light, he said. "That's the whole message of Easter," he said. "You're raised to new life, to walk out a new life here on earth when you repent of your sins.