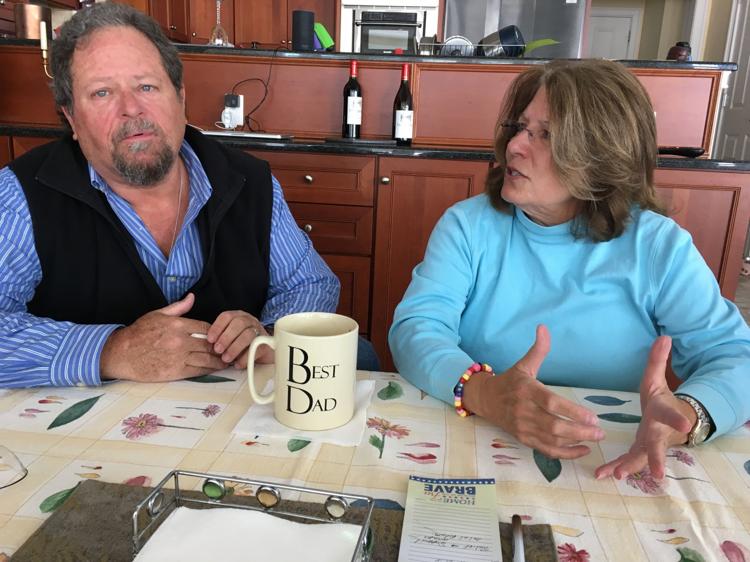 NORTHWOOD -- Haley Rae Martin was bright, talented, and cherished. She loved photography, camping with her family, downhill skiing,and racing across Pleasant Lake in her Boston Whaler.
Haley died of a heroin overdose in October, 2012 — at the very beginning of an opioid crisis that has since killed thousands in New Hampshire.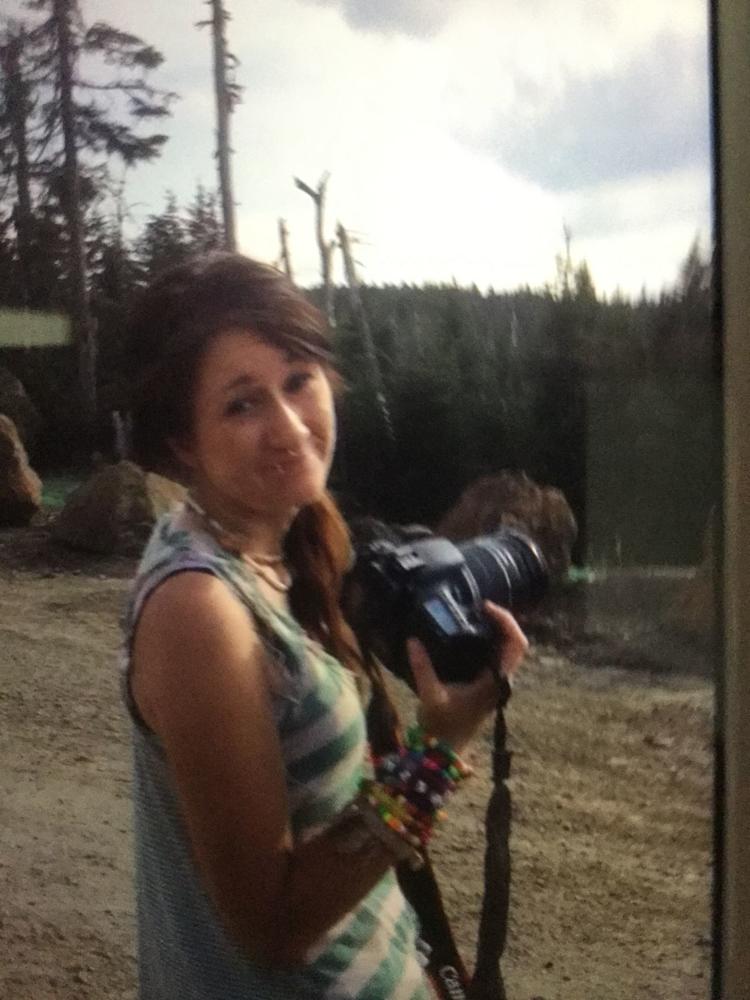 Her parents, Holly and Glenn Martin, sponsor a scholarship program in memory of Haley at the Kimball Jenkins School of Art in Concord, where she had talked of taking classes. They hope their efforts might save someone else' child from their daughter's fate.
Reminders of their only child are everywhere in the sun-filled, lakeside home of Holly and Glenn Martin. There are multiple photo albums that follow Haley from chubby toddler to slender teen, her favorite stuffed teddy bears, and a candle bearing her likeness that burned at her memorial service.
"She was a beautiful girl," Holly said. "We loved her like crazy," added Glenn, her husband of 33 years.
The Martins adopted Haley when she was just three days old. "She was the most perfect baby in the world," her mom said.
Even as a young girl, Haley had her own sense of style; she loved shoes and shopping with her mom. But it was Glenn who did his little girl's hair each day before school, at her direction braiding it or pulling it into a "feather" atop her head.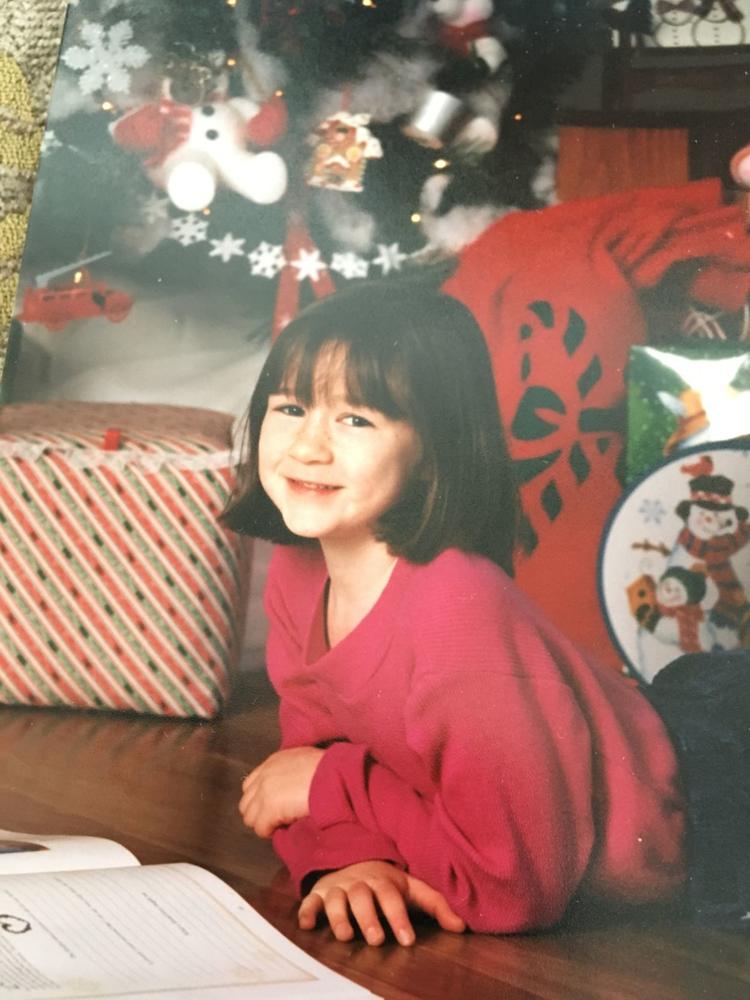 Glenn remembers someone coming into his office once and seeing all the photos of Haley on display. "How many kids do you have, anyway?" he was asked. "Just one," Glenn replied, smiling at the memory.
Haley started skiing with her dad at the age of 3, and grew up to be one of the top high school skiers in the state. She was a daredevil on a four-wheeler, and loved taking her boat out on the lake.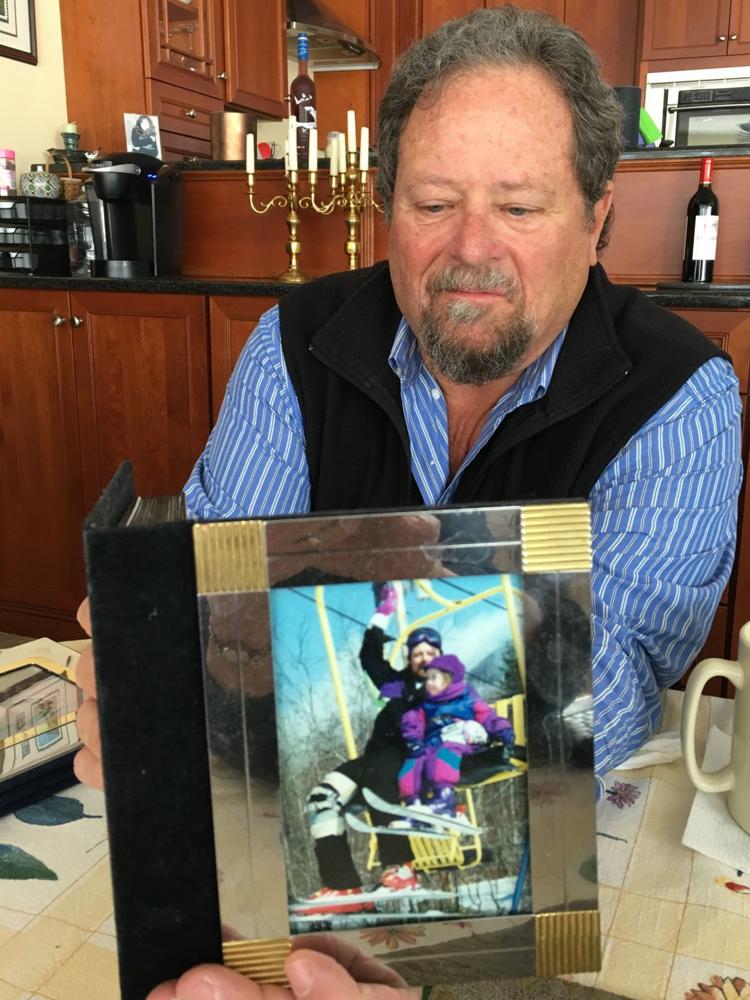 But Haley was bullied in school. "It was painful," her mother said. "And I didn't understand it because she was such a cool kid in our world."
As an only child, Haley was used to being with adults, she said. "She had no idea how to handle kids being nasty; she just didn't understand it."
They only learned the worst of it after Haley died and they found diaries and a video in which she talked of having no friends and feeling "invisible."
Haley started drinking in high school and it quickly spiraled out of control. She was arrested for DWI when she was 16. "That's when we realized that maybe things are not all they should be," Holly said.
"Within four months of that, she stole my car and totaled it. She was driving like a maniac."
Her parents cleared the alcohol out of the house and locked up prescription medications in a safe. They kept track of Haley via a cell phone locator. They took her to counseling and even drug-tested her sometimes.
Haley was attending a court-ordered 12-step program for young people, where she seemed to be making new, sober friends. But she refused her parents' efforts to get her into a treatment program. "Haley desperately needed help but she wouldn't admit it," Glenn said.
All her parents' efforts couldn't keep her safe.
One day, Holly had trouble waking Haley up. When she finally did, she confronted her. "Honey this has got to stop," she told her. It was Haley who brought up heroin, insisting she wasn't using the dangerous drug. "But she was," her mom said.
The evening of Oct. 22, 2012, Holly dropped Haley off at a friend's house in Concord. She had just gotten a job at Sears and was proud of her first paycheck, her mom said.
When Haley didn't come home at the expected time, her parents checked the phone locator and saw that Haley was still at her friend's house.  The next day, after repeatedly trying to reach her without success, Holly finally called the landline at the house and asked them to wake her up.
Forty-five minutes later, the Martins got a call from a nurse at Concord Hospital, asking them to come immediately. Haley had been brought to the hospital unresponsive. An autopsy found the cause of death was a lethal combination of alcohol and heroin.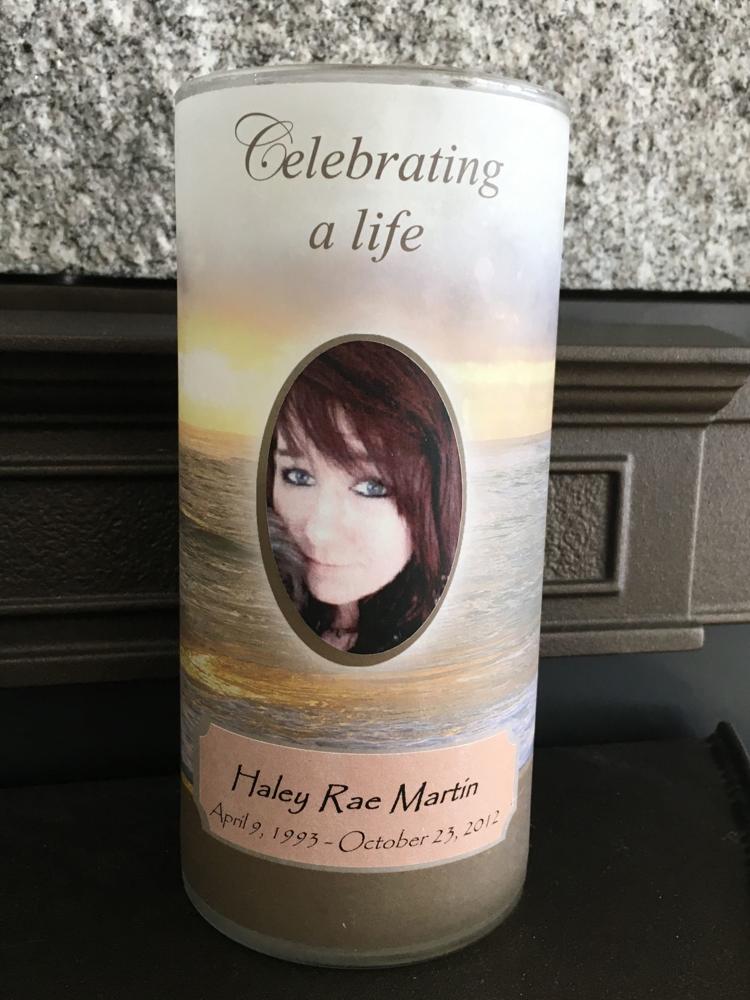 It was much later that they learned that another person staying at the house had gotten up that morning and seen Haley sleeping on the couch. "She was still alive then, and they heard her coughing or choking or gurgling," Glenn said. "And the story was they said we just thought she was snoring, so they went back to bed."
New Hampshire didn't have a Good Samaritan law back then; the Martins wonder if Haley could have been saved had someone called for help sooner. "We may never know," Glenn said. "But for God's sake, you might have been able to do something."
When Haley was struggling to finish high school, Glenn had offered her a deal: Finish your senior project and we'll buy you a camera. It worked, and Haley became passionate about photography. "She'd bring that camera everywhere," Glenn said.
After Haley died, her parents found thousands of images on her camera. One of their favorites depicts yellow and purple crocuses blooming amid dead leaves, an image of hope.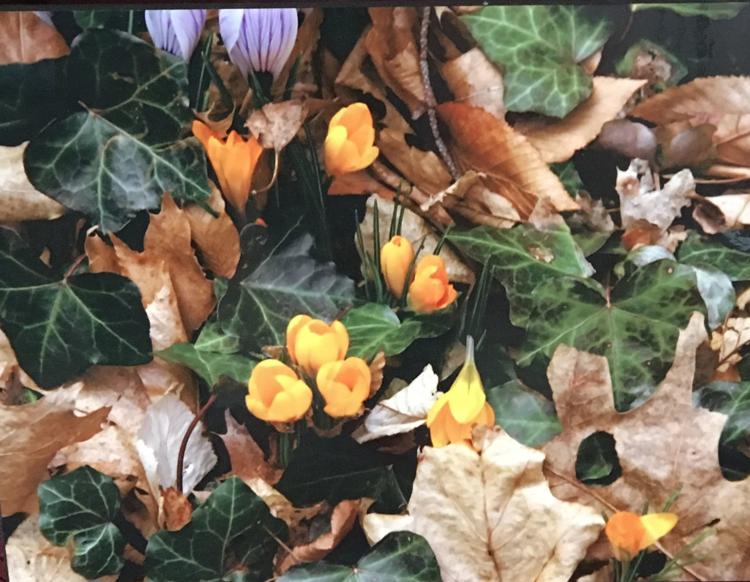 When the Martins called Kimball Jenkins School of Art in Concord to ask about sending memorial contributions there, Ryan Linehan, its managing director, suggested setting up a scholarship program in Haley's name so students can attend classes free of charge.
In the years since, two public mural projects in Concord have been done by local teens, funded by the scholarship. It also supports recovery-oriented art classes for young people, and for family members of individuals with substance use disorders. Glenn Martin's company, BAE Systems, matches all donations.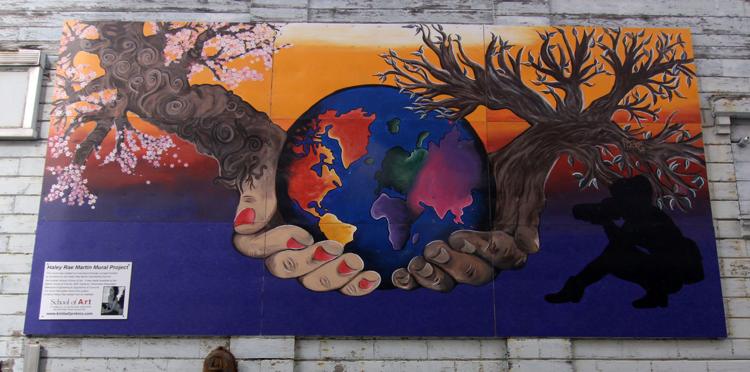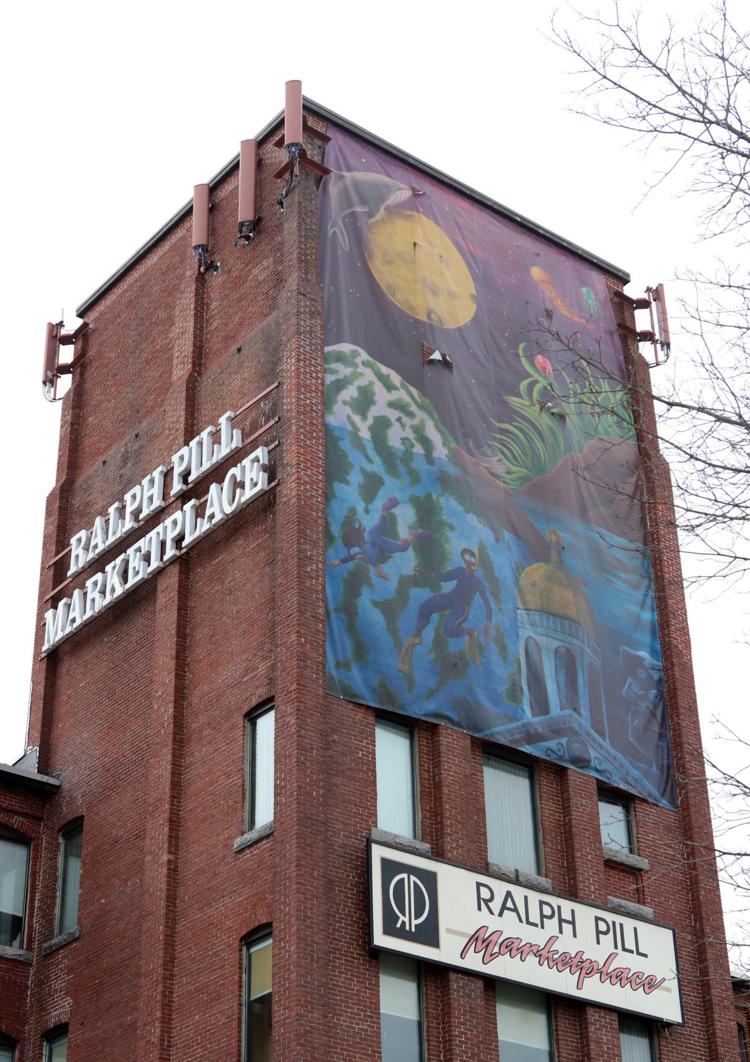 Linehan calls Haley Martin "an early casualty in Concord of the heroin epidemic." He's hoping to get more young people who have struggled with addiction to attend the free art classes, but it's been difficult to get them in the door. He has a family member who's in recovery "and I know exactly why they're not showing up," he said. "It's a tough place to be."
Holly Martin said she hopes kids who are bullied or don't fit in at school will find a safe place to be themselves in the classes and art projects. "The hope is to just give children an outlet, a way to express themselves through art," she said. "And also a way to sort of help them cope and deal with their struggles."
Haley, she said, "dealt with bullying, she dealt with anxiety, she dealt with not fitting in with the norm." But she said, "There was nothing wrong with her; she was the coolest kid in the world."
Near the end of her life, Haley discovered graffiti art; after she died, Glenn got a tattoo of his daughter's "tag" on his left arm.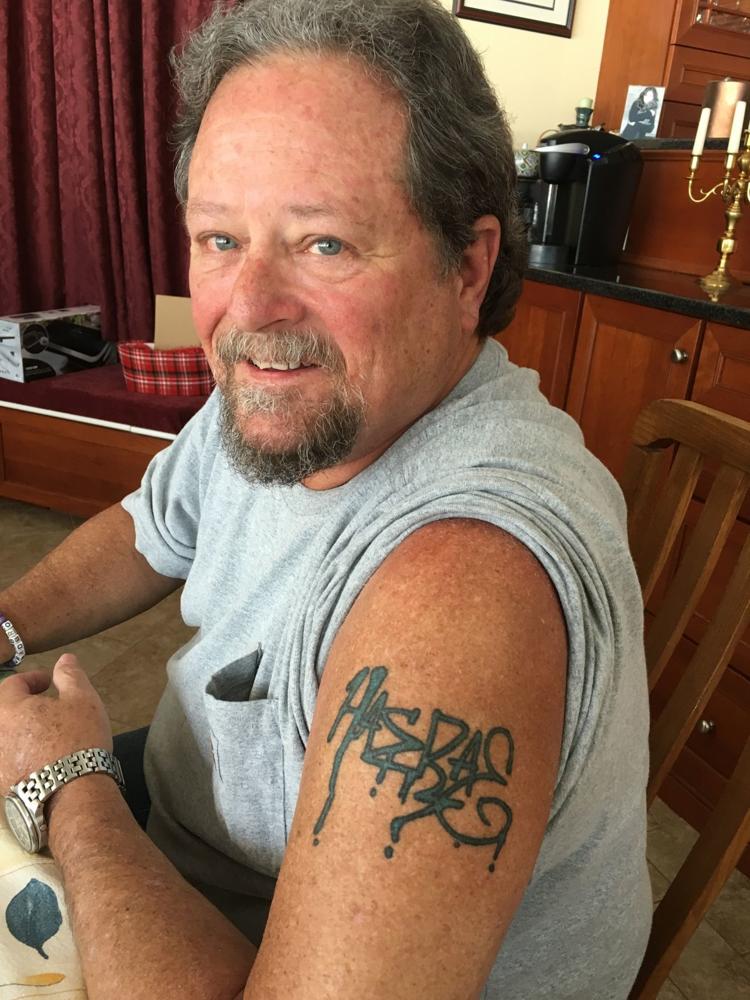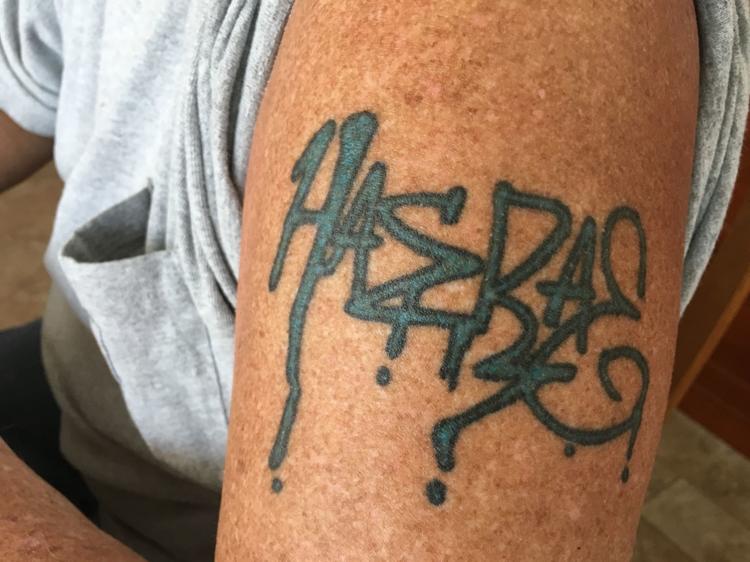 His wife said she still talks to Haley every day. "I always called her our angel because we felt so blessed to have her and to have been able to adopt her," she said. "I truly believe that God had other plans for her."
Just a few weeks before Haley died, the Martins went on a camping trip with extended family. "We had just a great weekend," Glenn said. "She was sober."
He keeps a snippet of video from that weekend on his phone and watches it often. It captures the moment when she turns at her father's voice and smiles lovingly at him.
Haley's death has devastated their family, the Martins said. "She was our only, and she was the light of our lives," Holly said. "We miss her."
"A lot of our friends, their kids are getting married, they're having babies. We'll never have that," she said.
Here's what she wants others to know about Haley: She was a daughter, a granddaughter, a niece and a friend. "She matters," Holly said. "She was a good person.
"She had a lot to offer, and she was loved."