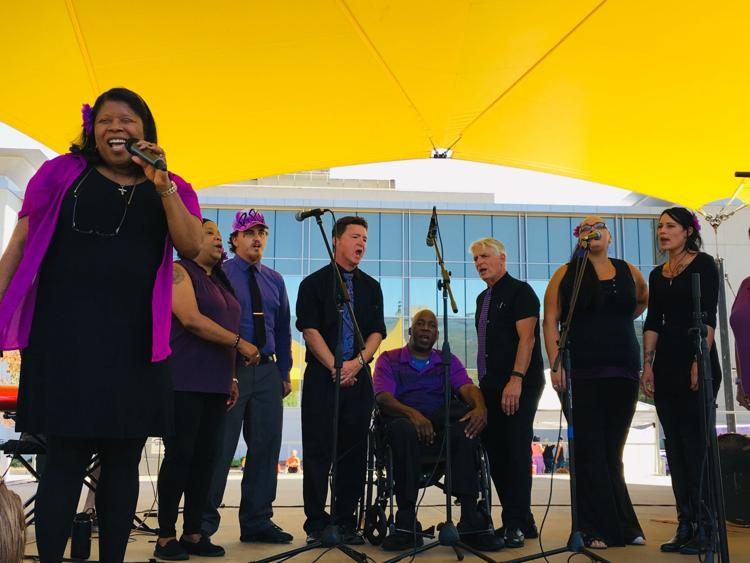 MANCHESTER — It felt like the last party of summer on Saturday, as the recovery community came together for its 6th annual statewide Rally4Recovery in Veterans Park.
There were kids and dogs, cornhole and face-painting, food and music, balloons and butterfly wings.
After all the bad news surrounding the ongoing drug epidemic, the event was an opportunity to celebrate hope and healing.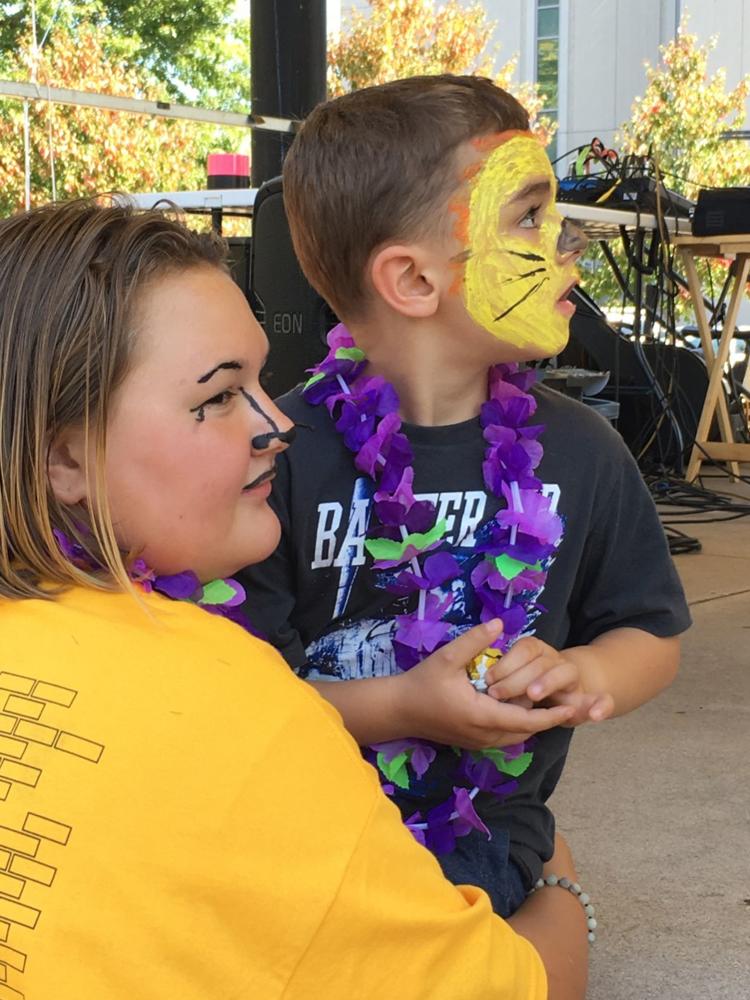 Five years ago, the fledgling recovery movement was just taking hold in New Hampshire, as the opioid crisis was ravaging families and communities across the state. That first rally, hosted by Hope for New Hampshire Recovery, felt like a light in that darkness.
This year's event was a louder, prouder affair, an all-out celebration for those who have found their way out of the darkness.
Cheryle Pacapelli, who has been a leader in the movement here from the start, felt the difference. "There was a lot more shame and stigma five years ago," she said. "Now people know people who are in recovery today, not just people who are struggling."
She said the annual rally sends an important message to those in the community who are still struggling with substance use disorders. "If they stumble into Veterans Park today, they're going to have hope they can get help," she said at the rally.
Dozens of sponsor booths manned by smiling volunteers presented a host of recovery options, from treatment programs and insurance providers to acupuncture and faith-based help. At the Groups Recover Together table, Nicole Cushing was wearing a shirt that read, "The only thing harder than beating opiates is doing it alone."
Keith Howard, executive director of Hope for New Hampshire Recovery, told those in the park that his organization is "a vision, not a program."
"And each and every one of you helps bring it to life, and that is really, really, really good," he said.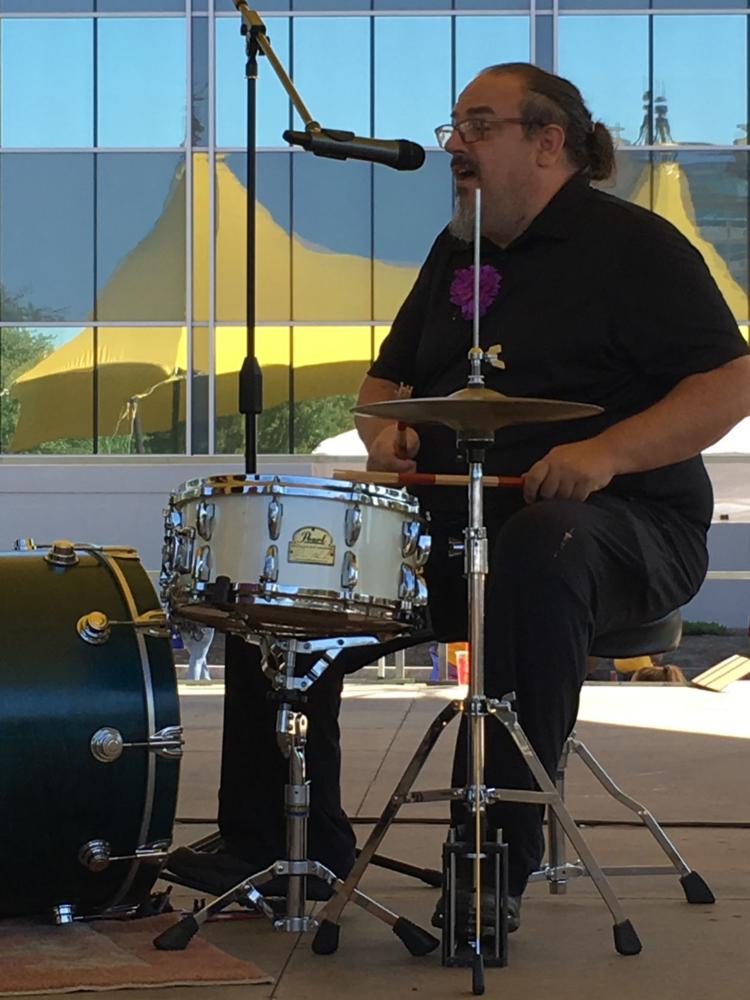 The Hope Ensemble, a choir dedicated to spreading the message of recovery through music, performed inspirational songs such as "Lean on Me," "One More Sunny Day," and "I Need You to Survive." The group rehearses every Thursday evening at Hope for New Hampshire Recovery.
Lead singer Crystal Chloros said connection is the best antidote to addiction and isolation. "We have to rely on one another and pull together and help each other in this battle," she said. "Because it is a fight for our lives."
One booth featured a board where participants could add their names and their sobriety dates. They were keeping a running tally; just an hour into the rally, they had already collected 60,590 days of sobriety.
Nearby, some were trying out the free ear acupuncture offered by New Hampshire affiliates of the National Acupuncture Detoxification Association. A 2017 state law allows health care professionals, recovery coaches and peer counselors to get trained and certified as acupuncture detoxification specialists.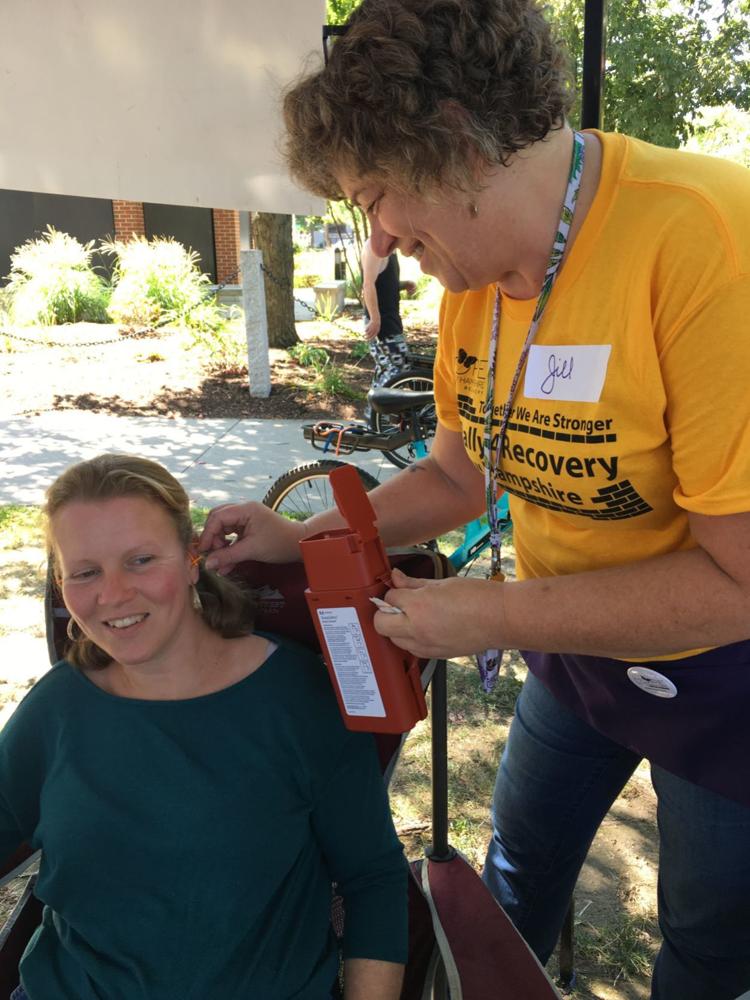 The event also gave those who have found recovery a chance to share their stories and count their blessings.
James Holloway, who came to the rally with his wife Sheila and daughters Karmen and Lilly, talked about his path to health and wholeness. "Recovery saved my life, and then it gave me a life worth saving," he said.
He and his wife both will celebrate three years of recovery in February, he said.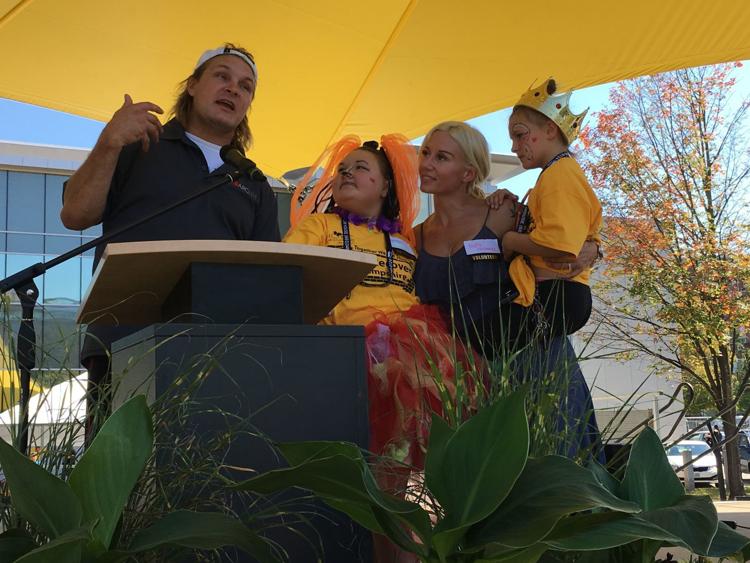 Recovery, Sheila Holloway said, "has given us our family back."
Fourteen months ago, the girls were living in a car with their mother, she said. She and her husband got custody of them last year, and they all moved into what the girls call their "forever home," a farmhouse in Hancock.
"It's a big blessing to have them back in our lives," she said. "We're able to provide for them and be the role models we've always wanted to be."
The girls look forward to coming to the rally every year, she said. "This is their favorite thing to do," she said. "They know we're in recovery, and they know what their life looked like before."
"They love this," she said.