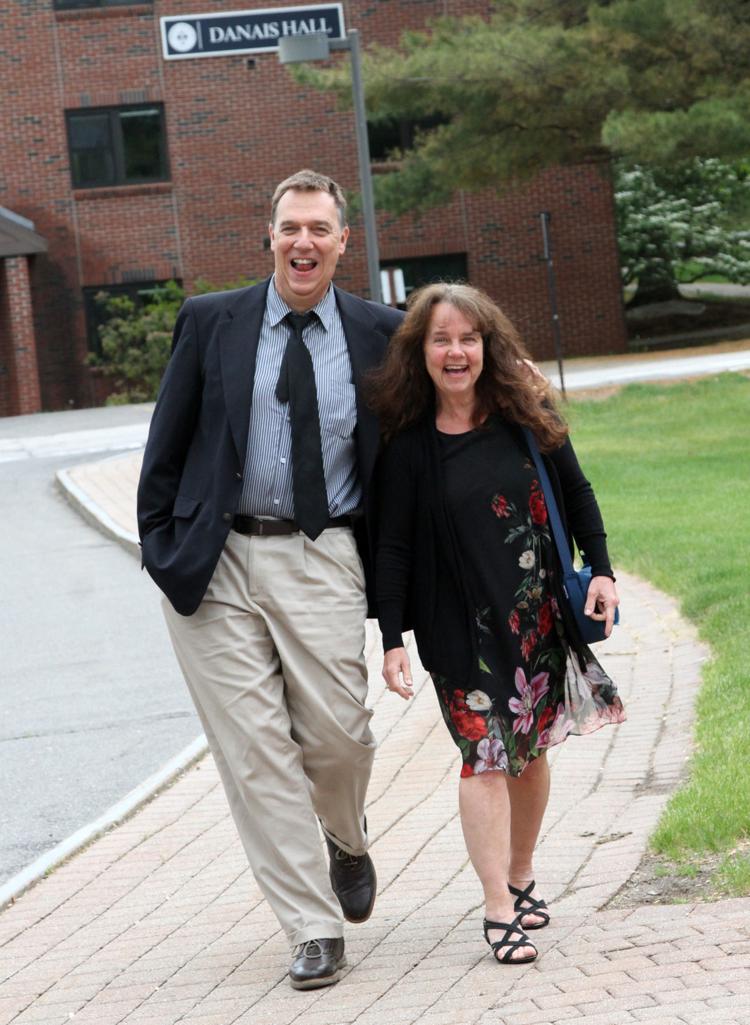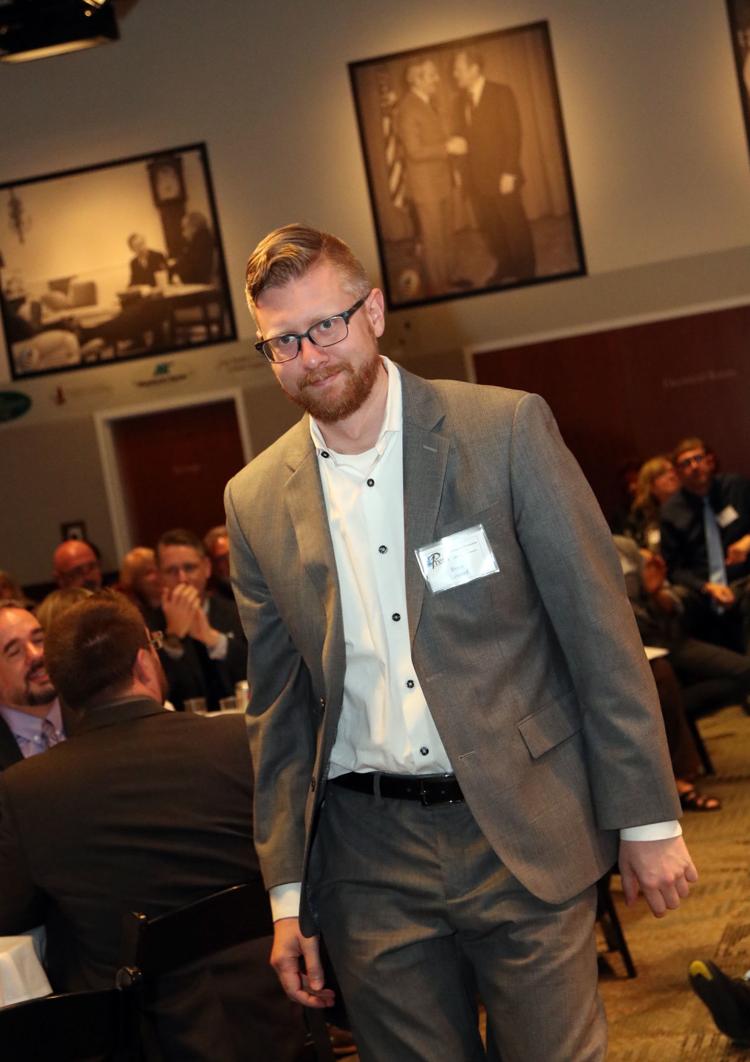 MANCHESTER — The New Hampshire Union Leader and its journalists were honored with 16 New Hampshire Press Association awards Thursday night, including first-place recognition for investigative reporting, journalist of the year, columnist of the year, page design and special section.
Union Leader Publisher Joe McQuaid received a lifetime achievement award, as did two Union Leader alumni who went on to work for other organizations.
The awards, which recognize work in 2018, were the first time in four years that the news industry has recognized the work of the journalists in the Granite State, according to Phil Kincade, the executive director of the New Hampshire Press Association.
"We thank the New Hampshire Press Association for recognizing the excellent work of the professional journalists of the New Hampshire Union Leader," said Brendan McQuaid, president of Union Leader Corp.
Veteran New Hampshire Sunday News reporter Shawne K. Wickham received the coveted Journalist of the Year award, which honors a reporter who consistently produces outstanding news, analysis and/or commentary.
Wickham has been with the Union Leader for more than three decades and just concluded a year-long, grant-funded project titled Beyond the Stigma, which explored solutions to the state's addiction and mental health challenges.
Union Leader correspondent Ryan Lessard received first place in investigative reporting for his work on misdeeds at the Salem Police Department. Three members of the Salem Police Department, including former chief Paul Donovan, are under investigation for actions chronicled by Lessard.
Columnist Mark Hayward was awarded first-place columnist of the year along with Jim Kenyon, a columnist for the Valley News of Lebanon. Hayward, who also works as a general assignment reporter, has written the weekly column City Matters since July 2012.
Copy editor Melanie Hitchcock won first place in the feature page category for her design of Flavors, which runs Wednesday in the newspaper and focuses on food and dining.
Former marketing director Katie McQuaid, graphic artist Elyse Thornton and freelancer Lisa Martineau received a first place award for the special section "2018 Top Ten Things to Do in New Hampshire."
For nearly 50 years, Joe McQuaid has worked at the Union Leader, holding jobs ranging from copy boy to company president. Semi-retired, he remains publisher of the newspapers while Brendan McQuaid took on the role of president last year.
The elder McQuaid was inducted into the New England Newspaper Hall of Fame in February.
Also receiving lifetime achievement recognition were Nancy West, a long-time Union Leader investigative reporter who later founded the New Hampshire Center for Public Interest Journalism, and John DiStaso, the former Union Leader political reporter who now works at WMUR-TV.
Dean Shalhoup of the Nashua Telegraph also received a lifetime recognition award.
The Dennis Joos Memorial Award, named in honor of the Colebrook News and Sentinel editor shot and killed by Carl Drega in 1997, went to Roger Carroll, the managing editor of the Laconia Daily Sun. Last year, Carroll wrote "A Journey through the New Hampshire Mental Health System." The Union Leader and other newspapers published his poignant, first-hand account of his mental illness and treatment.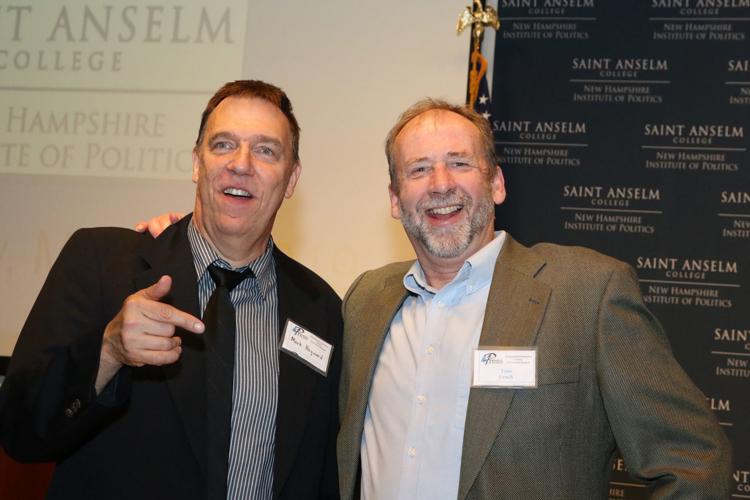 Other Union Leader awards were:
Investigative reporting, second place. Correspondents Jason Schreiber and Kimberly Houghton, who reported on letters of support from a Plymouth State University adjunct professor and local school officials for a guidance counselor convicted of sexual assault.
Community service, second place. Reporter Roberta Baker for her work on Silver Linings, which focused on aging and related issues.
Feature photo, second place. Photographer David Lane for a photograph of a Manchester mother worried she could lose a third daughter to a drug overdose.
Entertainment writing, second place. Entertainment editor Julie Ann Weekes for an article about an Augustus St. Gaudens exhibit at the Currier Museum of Art.
General excellence, third place. New Hampshire Union Leader.
Front page design, third place. Tom Lynch.
Sports news, third place. Joe Duball for an article commemorating the career of Southern New Hampshire University men's basketball coach Stan Spirou.
Spot news, third place. Hayward for an article about a mother's fears she will lose a third daughter to opioid abuse.
First Amendment award, third place. Hayward, for an article about a secret settlement and case involving a botched child protection placement.
Journalist of the year, third place. Mark Hayward.