Vincent Kordack, a World War II veteran and resident of Bedford, is being recognized Thursday, the 75th anniversary of the D-Day invasion of Normandy, France, at the National D-Day Memorial in Bedford, Va., his family said.
Kordack and his wife, Vern, reside at Bentley Commons in Bedford, which planned a send-off reception for June 1.
Kordack enlisted in the Navy on Nov. 1, 1942, at the age of 19.
Following training as a Pharmacist's Mate 3rd Class, he was assigned to the 6th Naval Beach Battalion and landed on Omaha Beach, Fox Green sector, second wave, at 7:30 a.m. on D-Day, June 6, 1944.
While his unit was attached to the 16th Infantry Regiment, Corpsman Kordack heroically assisted his comrades by caring for the wounded and evacuating casualties.
Kordack recorded his memories of landing on Omaha Beach in his diary two days after the invasion.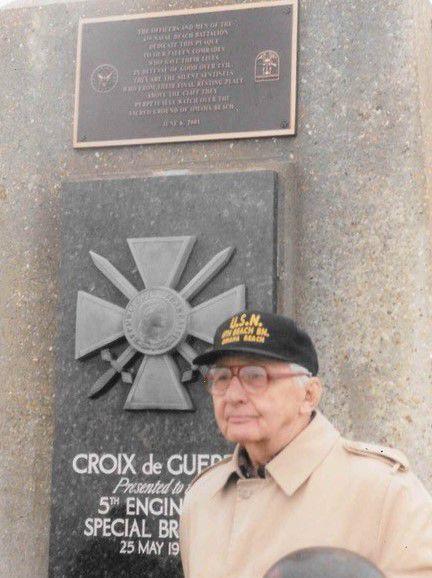 "Our craft hit the beach and as the ramp went down and the troops left, the 'Jerrys' opened up. A machine gun opened up to our left, then the 88mm laid four or five projectiles around us. When the first 88 hit, I was more stunned than anything else, for I did not know what was going on. But when the second hit, I took cover under a jeep. All the time they fired it was so close I could hear shrapnel hit my helmet and sand fell on us. That was the first time I realized our danger. I could tell I was scared for my mouth dried up like a prune.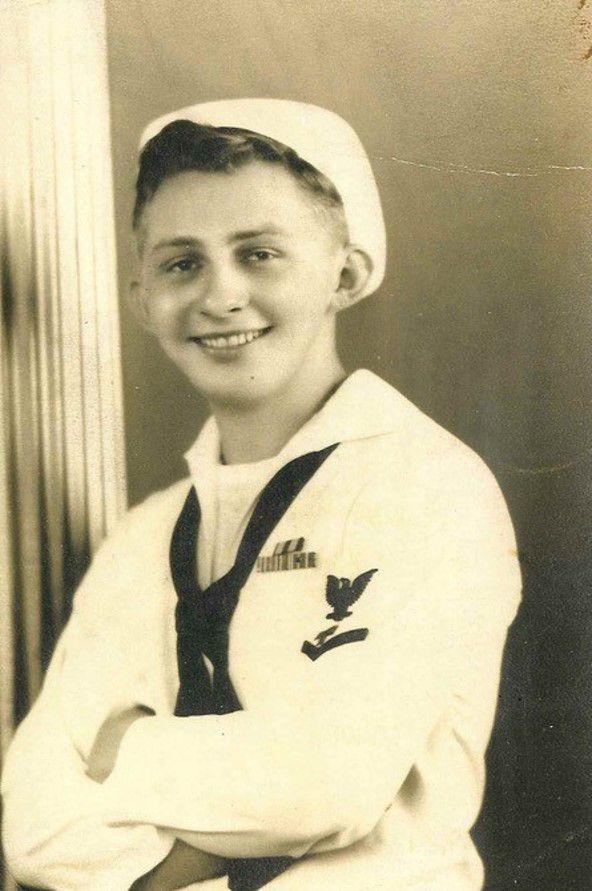 "After I got to the beach and the shelling stopped I started to dig in. I gave up, for there was only ten yards of sand for us to dig in and there was a lot of gravel. After I gave up digging, I took army packs from two dead soldiers and made a barricade around me. Every time I started to take a few steps, I would trip over a body for they were scattered all around us. After I had my barricade made, I started to take care of casualties. Several of them had arms or legs missing; one body was missing a head. As I was working they (the Germans) started firing again. No wonder they call them the whistling death for you can hear the projectiles whistling through the air. I read in some articles that when France would be invaded the beaches would run red with blood. The site of the beach would compare with that article for blood was everywhere. All types of landing craft were beached and many dead were on them. From time to time bodies washed ashore in the surf. Some of these men would not be moved for days to come."
Following the Normandy landings on D-Day, Kordack was transferred to the amphibious landing section of the USS New Kent and participated in the invasions of Leyte and Okinawa.
For his service on Omaha Beach, Kordack received the Combat Medical Badge, the Bronze Star, the French Legion of Honour, the French Croix de Guerre and a Presidential Unit Citation.