MANCHESTER — Liberty House, the grassroots, 10-bed shelter for veterans that operates out of a house on Baker Street, will soon become part of Catholic Charities New Hampshire, the two organizations announced on Tuesday.
Boards for both organizations have signed letters of intent, and the closing will likely take place in September.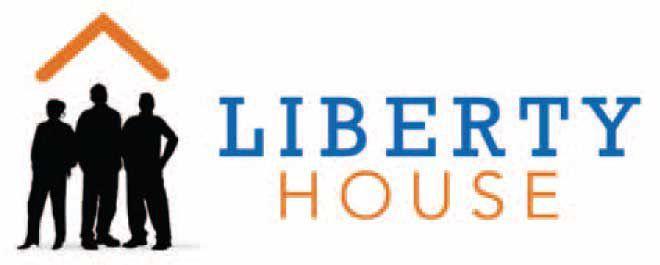 Jeff Nelson, executive director of Liberty House, said Liberty House is coming off two strong financial years, and the acquisition will begin the next phase of Liberty House.
Catholic Charities New Hampshire will allow Liberty House to provide intensive support and accountability to the population it serves, he said. They are veterans who struggle with post-traumatic stress, addiction and homelessness.
He said he could not go into specifics, including whether Liberty House will remain on 75 W. Baker St., until the end of the process.
"Once people hear what the plans are, people will understand this is about serving and helping veterans in new ways," Nelson said.
He said the three full-time and one part-time staff at Liberty House will keep their jobs.
Catholic Charities bills itself as one of the largest privately operated social service agencies in the state. It operates six nursing homes, runs the New Hampshire Food Bank and provides legal services for immigrants, among other services.
In 2018, it reported $61.5 million in revenues from both its health care and social service operations. Its single largest revenue stream came from fees it charged for health care services.
In a statement, president and chief executive Tom Blonski said Liberty House's mission aligns with that of Catholic Charities.
"Its mission of supporting lives with honor, dignity and respect is well-aligned with our focus of serving people from all backgrounds and walks of life," Blonski said.
Michael McDonough, a spokesman for Catholic Charities, stressed that all veterans from all religions and all walks of life will have access to Liberty House programs. Catholic Charities does not take religious affiliation into account when delivering services, he said.
"There won't be a new religious component to anything we do," Nelson said.
He said Liberty House currently has a chaplain — a retired service member — who visits the house and offers counseling to any residents who would like it. There are no religious services in the house.
Launched in 2004, Liberty House survives on a few grants and a lot of small donations and fundraisers by veteran service organizations and other groups.
It also operates a food and clothing pantry. Although the pantry had been open to anyone, in October Liberty House limited it to veterans, Nelson said.
Nelson said the Liberty House pantry serves veterans 150 to 175 times a month.
For the 2017 calendar year, Liberty House raised $546,000 in revenues, a drop of $140,000 from the prior year, according to IRS documents obtained online through Guidestar.org.