NASHUA — Mayor James Donchess proclaimed Sept. 16, 2019, as American Legion Day during an open house Saturday at James E. Coffey Post 3 in Nashua.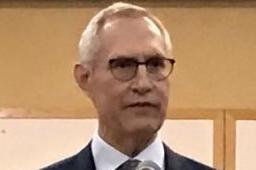 The presentation of the proclamation at the post home on Court Street recognized both The American Legion's centennial celebration and the 100th anniversary of the chartering of Post 3.
Post 3, chartered on July 1, 1919, after the conclusion of World War I, currently numbers more than 300 members, including those in the affiliated American Legion Auxiliary and Sons of The American Legion.
The American Legion had its beginnings in Paris in the middle of March 1919, following the end of World War I.
The Legion was chartered by Congress on Sept. 16, 1919, and soon was an influential force at the national, state and local levels of government, serving veterans while promoting strong national defense, youth and patriotism, which are the pillars of The American Legion.
Within a year, The American Legion chartered more than 5,400 local posts. Since then, the organization has grown to include more than 13,000 posts around the world, and more than 2.2 million wartime-veteran members.
The Legion has nearly 3,000 accredited service officers worldwide who assist veterans with their benefits claims and other concerns.
Post 3 Commander John York noted that "now that the eligibility requirements for veterans have been changed to include the period from December 7, 1941, to the present day, any veteran, whether serving in a combat zone or not, is now eligible to become a member of The American Legion."