WHITE RIVER JUNCTION, Vt. — The 23rd annual New England Winter Sports Clinic for veterans with disabilities will be held at Mount Sunapee Ski Resort in Newbury, N.H., from Monday, Jan. 13, through Thursday, Jan. 16.
The clinic is held at Mount Sunapee each year through a collaborative partnership with the VA New England Healthcare System and the New England Healing Sports Association (NEHSA).
More than 50 veterans with disabilities who receive health care through VA facilities across New England are expected to participate in this year's clinic with winter sports accessible to them, regardless of their abilities.
Through a week of scheduled adaptive sports, the clinic promotes rehabilitation through recreation and allows veterans to come together as a community through winter sports.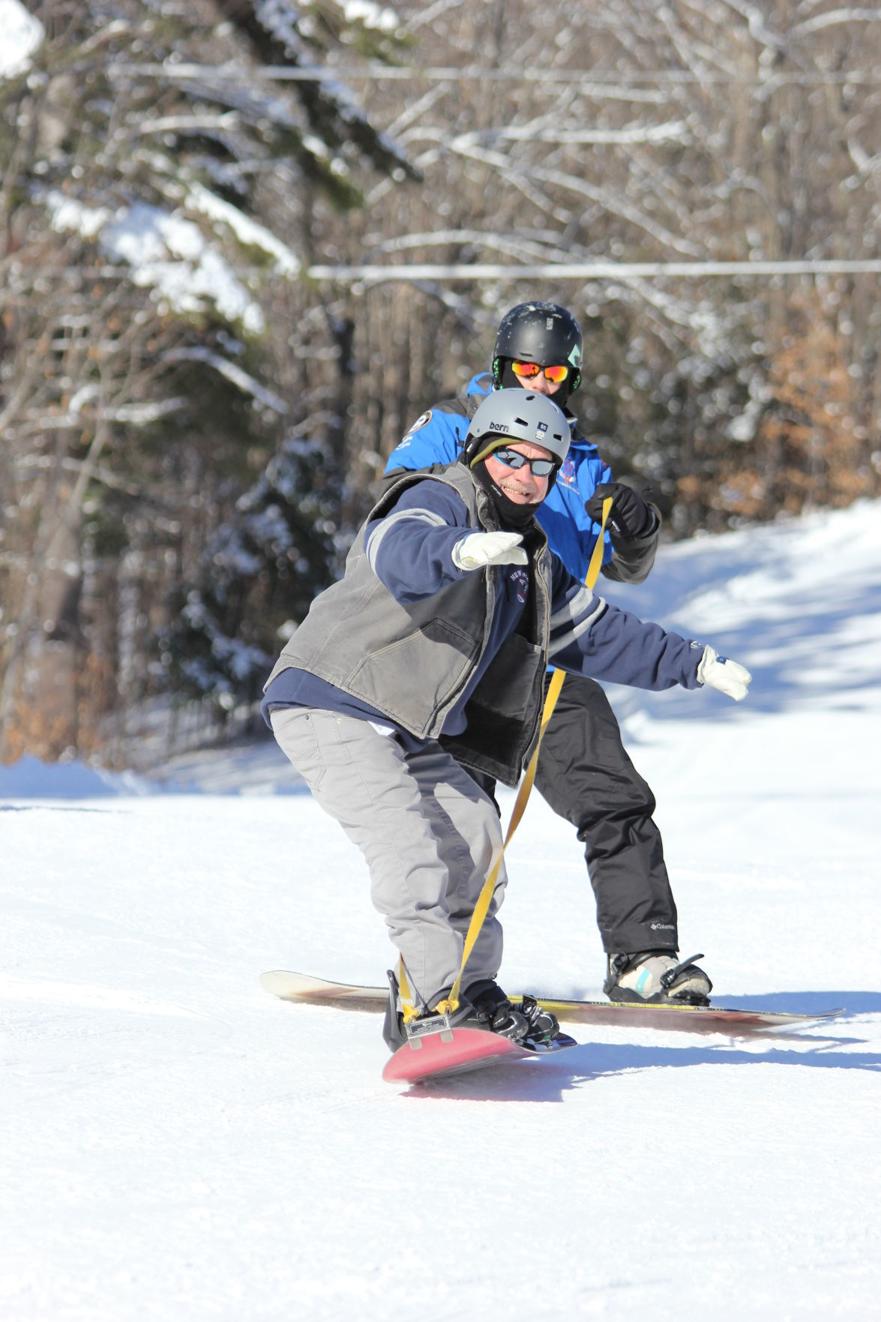 Veterans who participated in previous years said the clinic has also given them confidence and has supplemented the recreational therapy programs they engage in at their local VA medical center while connecting them with other veterans through shared experiences.
"When I came to the (recreation) program, I didn't have much outlook on life," said John Bacon, a Vietnam veteran from New Hampshire who participated in the 2018 clinic. "The program really saved me — saved my life. Attending the sports clinic helped me meet new people and realize I wasn't alone."
"I am 71 years old and here I am living out my childhood that I wasn't able to have," said Bacon at the 2019 clinic where he was able to try skiing for the first time.
"Humans adapt," said Russ Cokonis, a Navy veteran from Massachusetts, at last year's clinic. "Take me for example: I lost both my legs and my fingers but here I am snowboarding."
Veterans will be able to hit the slopes with skis, snowboards or other adaptive recreational equipment to allow each person to feel a sense of independence.
Other events and activities planned include air rifle shooting, sled hockey, kayaking, massages and a wheelchair basketball game against a local fire department.
VA recreation therapy staff from VA New England Healthcare System facilities will assist veterans throughout the week at each event.
The week is made possible through sponsors, instructors affiliated with NEHSA, and VA staff.
NEHSA is a charitable 501(c)3 organization located at Mount Sunapee. NEHSA was formed in 1972 as injured Vietnam War era veterans were returning home and were searching for ways to reintroduce skiing back into their lives. NEHSA started as a weekend alpine ski program for people with physical disabilities. Since its founding, NEHSA has served people who want to enjoy active and independent lives through participation in sports and recreation. Over the past several years, NEHSA has grown to include individuals living with a wide variety of physical, cognitive and developmental disabilities.