All vets invited to Vets Day ceremony
MANCHESTER — The Derryfield School will host a Veterans Day ceremony for all veterans and the public Nov. 8 at 9 a.m. The keynote speaker is Army Col. Dr. David Stevenson. For more info contact Jeff Hastings at 669-4524.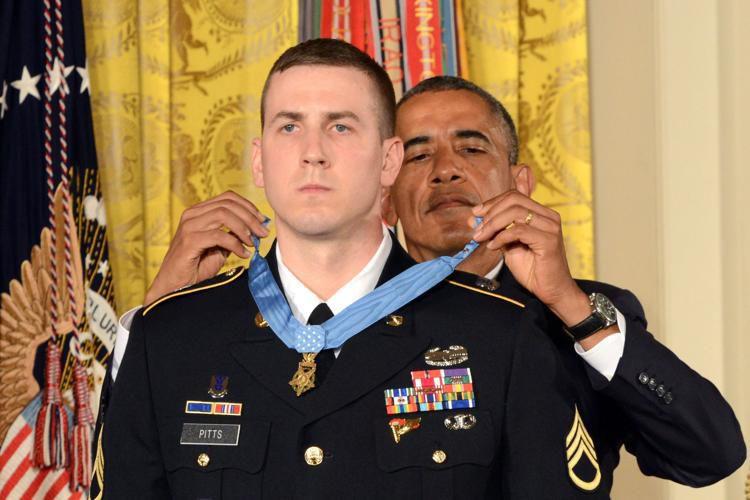 Liberty House serving breakfast
CONCORD — Liberty House's fifth annual Veterans Day Breakfast, featuring Congressional Medal of Honor recipient Army Sgt. Ryan Pitts, will take place Saturday, Nov. 9, from 8 to 10 a.m. at the Grappone Conference Center.
The cost is $30 per veteran and $40 per non-veteran, or $500 for a reserved table. Sponsorship opportunities are available. To purchase tickets or to become a sponsor, contact Ashley Kitchell at 603-669-0761 or ashley@libertyhousenh.org.
Talk focusing on Abraham Lincoln
CONCORD — "Lincoln and His Generals: Trial and Error in Troubled Times" will be presented at The Pierce Manse Thursday, Oct. 24, at 7 p.m. by Canterbury resident Jim Miller, manager of institutional research and analytics at Plymouth State. The program will examine Abraham Lincoln's working relationships with a series of generals as he searched for one who could win the war, while he simultaneously tried to govern a nation. The event is free and open to the public.
Riders reach out to Ryan's Place
EPPING — With a grant from the Epping Walmart, the state chapter of Patriot Riders of America dedicated a handicap parking spot and sign at Ryan's Place, a breakfast-and-lunch spot on Route 125, on Sunday.
Patriot Rider Dicky Nelson provided the tools and manpower to place the sign.
Ryan's Place owners Andy Tierney and Donna McDermot were also present. The business is named after McDermot's son, who passed away in 2013 at Fort Hood after a deployment to Afghanistan, according to the eatery's Facebook page. Army Spc. Ryan McDermot was from Hampton, enlisting in 2010 and serving for 3.5 years until he passed, according to the page.