Marines marking 244th year
CONCORD — The Department of New Hampshire Marine Corps League will conduct a Marine Corps birthday ceremony Nov. 10 at 8 a.m. at the State House in celebration of the Corps' 244th birthday. For info, visit NHMarines.org.
Manchester celebrating vets
MANCHESTER — Manchester's Veterans Day Parade is Nov. 11, beginning at Elm and Salmon at 10:30 a.m., stopping at City Hall at 11 a.m. and ending at Veterans Park with a ceremony. The CMC Manchester City Marathon starts at 8:50 a.m. Nov. 10 at Veterans Park. Participants can do a 5k, half marathon, full marathon, or relay. Veterans Count is the marathon charity.
Jaffrey observing Veterans Day
JAFFREY — American Legion John Humiston Post 11 and Veterans of Foreign Wars Post 5613 invite vets and active duty personnel to assemble at the Blake Street parking lot at 10:15 a.m., step off at 10:30 a.m., and march to the town common where Vietnam Army veteran Russell Robertson will speak. At the Jaffrey Women's Club, 33 Main St., at noon, The Park Theatre will offer a free screening of "They Shall Not Grow Old," a World War I documentary.
Post 27 plans Vets Day events
LONDONDERRY — American Legion Post 27 announces a vets' breakfast will be served at Londonderry High School Nov. 9 from 8-9:45 a.m., followed by a parade that begins at 10 a.m. at the school and ends at the town common. The Sons of The American Legion will serve lunch after.
A SAL turkey shoot Nov. 22 at 7 p.m. features bingo with playing cards for the chance to win a turkey.
The post will be showing Patriots games, food included, on Sundays.
RYE — The Seacoast Science Center is hosting Dive into Science, a day of STEM activities that teach about the ocean, on Nov. 11, 2019, from 10 a.m. to 2 p.m. SSC is offering free admission for all active duty personnel and veteran families that day. Military ID is needed.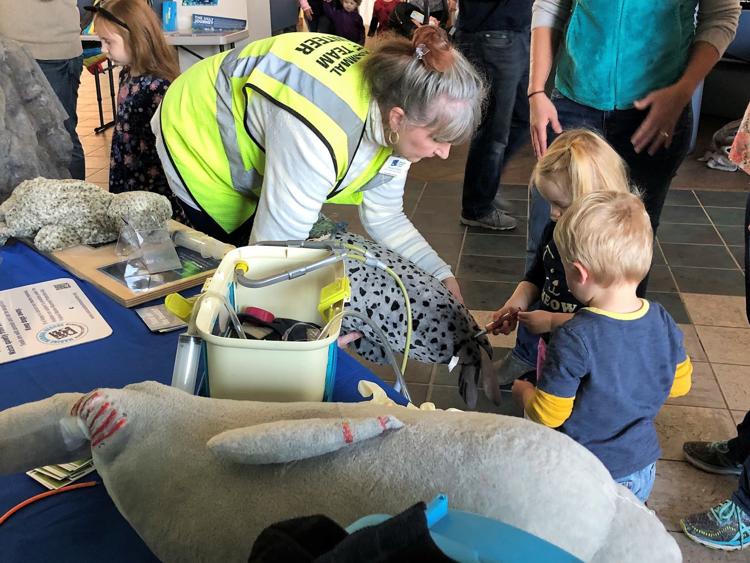 Friendly Toast offers free entree
Friendly Toast restaurants will offer a free breakfast, lunch or dinner entree Nov. 11, 2019, for vets and service members who present proof of service or military ID. The free meal includes an entree item and a soft drink. It excludes appetizers and alcohol. The restaurant is located in Portsmouth and Bedford; Burlington, Vt.; and Boston, Cambridge and Burlington, Mass.
Margaritas has Vets Day offer
PORTSMOUTH — Vets and service members can get two free dine-in entrees — one for them and one for a guest — at participating Margaritas Mexican Restaurants on Nov. 11, 2019. Participants will need a military ID. The offer cannot be combined with others. That day, Margaritas will feature a specialty margarita with $1 from each sale going to Fisher House Foundation, which provides "a home away from home" for families of patients receiving care at some military and VA medical centers. The temporary lodging is free to the families.
All 110 Grill locations are offering a free lunch entree from a limited menu to all vets and service members Nov. 11, 2019, from 11:30 a.m. to 4 p.m. The offer does not include tax, gratuity or beverages. Military ID or proof of service is required. The offer cannot be combined with others.
Eat out to help Camp Resilience
Two eateries are this week donating a percentage of sales to The Patriot Resilient Leader Institute, a nonprofit that runs Camp Resilience, which offers retreats for vets, first responders and their loved ones.
Today, visitors to Patrick's Pub & Eatery in Gilford can let the server know they would like to support Camp Resilience. Patrick's will donate 25% of the food purchase.
Nov. 11, visitors to Hart's Turkey Farm Restaurant in Meredith can mention Camp Resilience to the waitstaff, and 10% of the entree purchases will be donated.