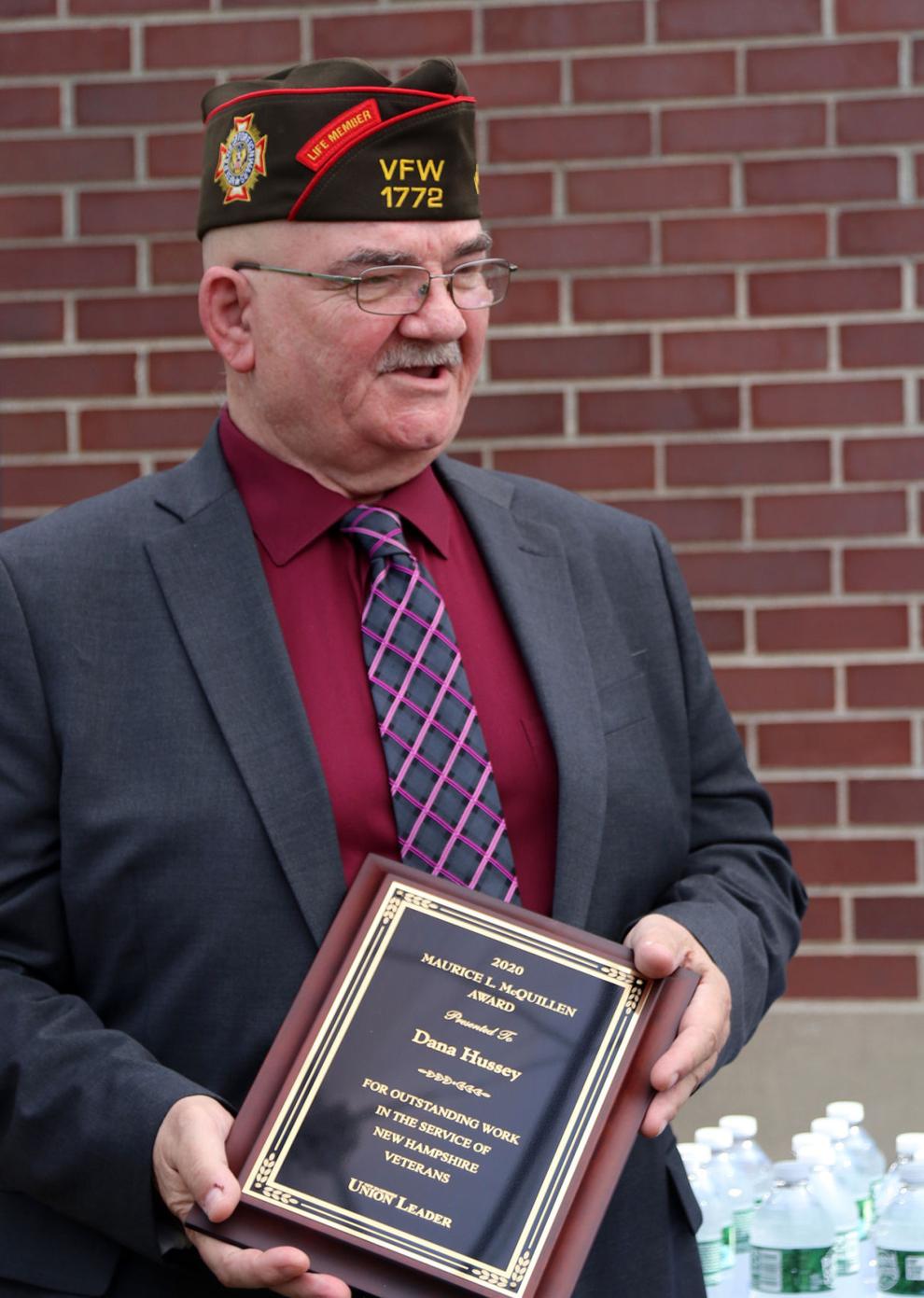 The community Dana Hussey found at his local Veterans of Foreign Wars post helped him find his balance after leaving the Air Force, and in the four decades since he joined, Hussey has dedicated himself to the organization and to helping other veterans and their families navigate the Veterans Affairs bureaucracy.
For his work, Hussey was honored Friday with the annual Maurice L. McQuillen Award. The award, named for the founding editor of the Union Leader's veterans' page, has honored outstanding service to veterans in New Hampshire for more than 40 years.
Hussey has helped several veterans and their families to get VA benefits and widow's pensions. Over the years, he has built relationships at the VA and has become the go-to guy for veterans and their families in the Rochester area who need help with issues like medical benefits and pensions.
"I may not have all the answers, but I know where to look for all the answers," Hussey said.
"It really is just exactly what my dad would love to see," said Maureen McQuillen, daughter of the late Maurice McQuillen.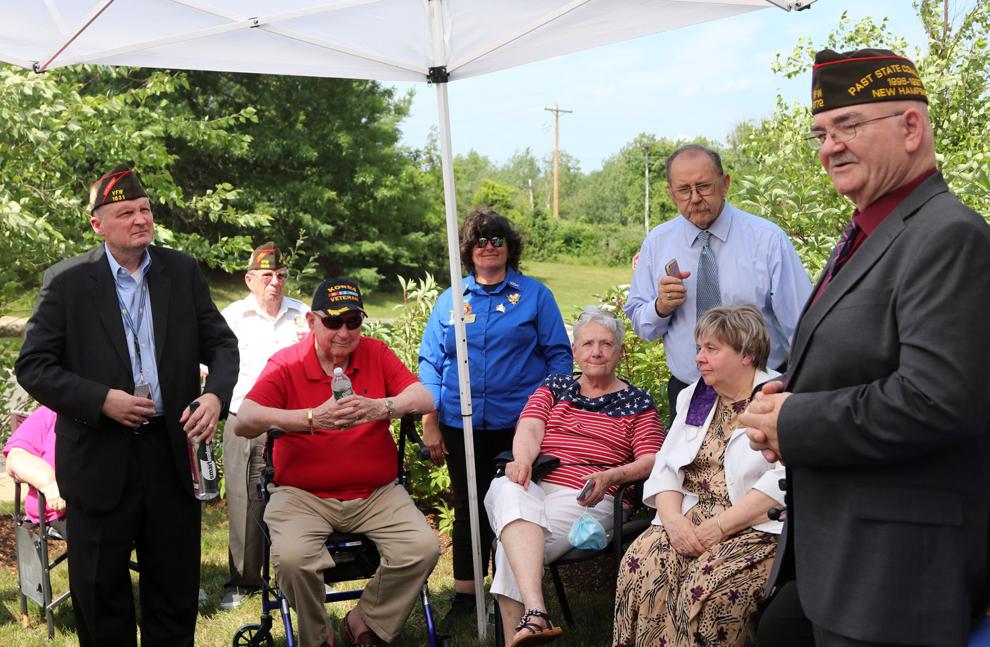 Hussey landed in Vietnam when he was 20 and served a year there as the United States drew down its forces in 1972 and 1973. He stayed in the Air Force and had hoped to make a career of it. But Hussey was discharged in 1978 because he could no longer meet the physical requirements.
Civilian life was a difficult transition. He spent a few years floating from job to job until he settled on driving construction trucks. His first marriage had fallen apart years earlier. And none of his family could really understand what he had been through in the military.
Hussey found a community in the Rochester VFW. For a time, he was the only Vietnam veteran at the post. But Hussey said the veterans of World War II and the Korean conflict gave him a community of people who could identify with his experiences in war.
He became involved with the leadership of the VFW, eventually serving as the New Hampshire state commander, and spent a year chairing the national bylaws committee. The structure of moving through the ranks gave him the order and goals he had missed from military life.
As his World War II and Korean veteran friends got older, Hussey began to see helping them and their families as the most pressing work.
"The problems started to hit home," Hussey said. "I wanted to find ways to help them if I could."
Asking for help is not easy, Hussey said, especially for veterans who see their roles as serving others. Often, Hussey said, other people come to him on behalf of a veteran.
The conversations usually begin the same way. "I've got this person," they'll say to Hussey.
Hussey does what he can, making the connection, helping to gather documents, even driving veterans and their family members to Manchester to make sure veterans are receiving the benefits to which they are entitled.
"I can't see a veteran needing help, and not help them," he said.