A federal watchdog agency is expected to soon release findings of an investigation into the Veterans Affairs hospital in Vermont and its former chief anesthesiologist, a physician accused of slapping female co-workers, demeaning subordinates and overseeing a botched surgical procedure.
The Office of Special Counsel began focusing on the White River Junction hospital after receiving whistleblower complaints in 2018.
Andrea Amodeo-Vickery, a Manchester lawyer representing several of the whistleblowers, said she expects the OSC to release its findings soon to Congress and President Joe Biden. The OSC has given her clients opportunities to respond to two sets of draft findings.
The findings are expected to shed light on the chief anesthesiologist, now-retired Dr. Fima Lenkovsky, and the actions that administrators pursued after four women complained about him.
"It's an old boys' club, it's an entrenched system that needs to be reconstituted from bottom to top," said Dr. Jennifer Keller, a Norwich, Vt., resident, in an interview with the New Hampshire Union Leader.
"It wasn't a coincidence that everyone (complaining) was a female."
A VA employee for eight years, Keller was fired two months after joining three other hospital workers in lodging complaints about a hostile work environment under Lenkovsky.
Lenkovsky retired at the end of 2018. Reached on his mobile phone, Lenkovsky said: "There was an investigation, I was acquitted of everything. It was a complete lie. No further comment."
The full-service White River Junction hospital, located across the Connecticut River from Lebanon, serves an estimated 4,000 Granite State veterans each year, about a third of its patient load. Officials often tout the hospital's expertise and proximity as a reason New Hampshire doesn't need a full-service VA hospital.
In an email response to several questions, the hospital said it would not address complaints about Lenkovsky.
"We can assure you that White River Junction VA Medical Center takes every allegation seriously and investigates thoroughly to ensure our staff have a safe environment to work and our Veterans receive the safest and best care," the email read.
The whistleblowers also lodged complaints with the police force at the VA facility. The U.S. Attorney for Vermont opted not to prosecute.
Keller said that when she returned from a long weekend on July 11, 2018, she learned that nurses and a technician were bringing their concerns about Lenkovsky to the acting administrator, Dr. Brett Rusch. Keller decided to join them. As the only doctor in the group, she felt she could look "eye to eye" with a fellow doctor and discuss the problem.
Rusch went on to become the top administrator at the hospital, a position he still holds. Others informed about Lenkovsky's behavior included Dr. Robert Zwolak, now head of surgery at Manchester VA Medical Center.
Concerns minimized
The whistleblowers' lawyers provided copies of their complaints to the Office of Special Counsel about Lenkovsky to the New Hampshire Union Leader and Sunday News.
According to the documents:
Lenkovsky twice slapped a nurse with nine years of experience. The slaps took place in the operating room. "There is a bizarre culture at the WRJ VA, where no one will say what happened after it happened. There is too much silence. There were crickets in the room after Dr. Lenkovsky hit (redacted)," the nurse wrote.
Another employee, Christine Murphy, reported that Lenkovsky slapped her right arm hard enough to leave a bruise. The blow took place as the surgical team prepared to perform a tracheostomy after several failed attempts to insert a ventilation tube into a patient's trachea. "I fear for my safety around Dr. Lenkovsky," wrote Murphy, a nurse anesthetist with three decades of experience at the VA.
Lenkovsky watched Russian soap operas while on the job. At one point, a nurse was massaging knots in his back and asked him to turn off a rape scene. "He responded, 'That's how it is' and did not turn off the television," the nurse whistleblower wrote.
Lenkovsky delighted in an image on his computer showing a famous shot of former U.S. Sen. Al Franken groping a photoshopped image of a topless, pre-adolescent girl. He laughed and called in at least two women to see it. He also was accused of streaming the Senate hearings on Brett Kavanaugh on his cellphone while in the operating room.
Lenkovsky was demeaning to some patients and treated some roughly. Some patients said they did not want to be seen by Lenkovsky, and some workers were excused from having to work with him.
Lenkovsky oversaw a botched procedure by a resident that led to serious injury and required an emergency tonsillectomy.
After receiving the complaints, the OSC turned the investigation over to the VA's Office of the Medical Inspector. Since the conclusion of the investigation, the OSC has shared two drafts with the whistleblowers and sought comment.
The VA Medical Inspector dismissed many of the complainants' concerns. He said the Russian soap opera was a "permissible minimal use" of a government computer, the hospital was not asked to investigate Murphy's assault, no pornography was found on Lenkovsky's computer, and it was unclear who was operating when the patient's tonsils were damaged.
Once the four made their complaint to Rusch, Lenkovsky was suspended. Prosecutors opted not to bring criminal charges, and he returned to work on Aug. 20, 2018.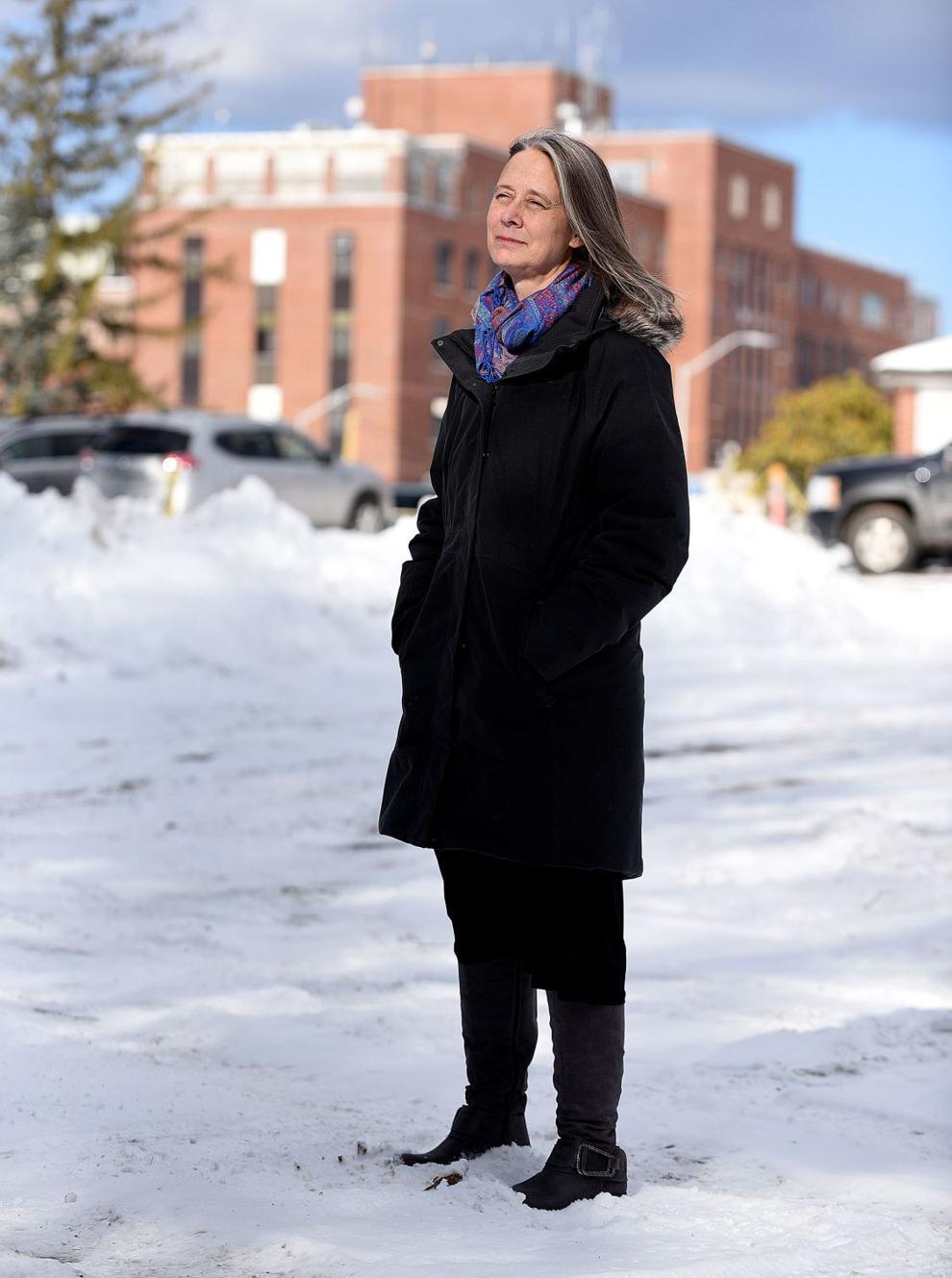 Complaining doctor fired
The same day that Lenkovsky resumed his duties, VA officials initiated a disciplinary investigation into Keller. She was fired in September. The hospital said she left her post during a surgery, leaving a medical student responsible for the patient's care.
Keller, at the time an instructor at Dartmouth Medical School, said she was giving the student experience working alone during surgery. Keller was on the other side of a window for 20 seconds, within the confines of the operating room and steps away if needed, she said.
Keller said she spoke to VA medical officials about her decision, regretted the consternation she caused and said she would not do so again. After that, she continued to perform her duties, including operations in which she was the solo anesthesiologist.
Keller believes that VA officials moved against her after becoming aware of statements she made to police about Lenkovsky. She lost her teaching position at Dartmouth Medical School in 2019, after the Boston Globe wrote about her case.
"I don't know (what happened). It's a very disturbing mystery. It felt a little creepy," she said.
A Dartmouth Medical School spokesman did not address Keller's employment specifically. But Derik Hertel said physician-instructors at the school lose their teaching appointments when they no longer work at the hospitals where Dartmouth students are receiving clinical experience.
Keller now works as a part-time anesthesiologist at a small hospital in Randolph, Vt., and raises two teenaged children. Her whistleblower retaliation complaint is a separate case.
She said she would rather be caring for veterans and teaching medical students than discussing a hostile work environment complaint.
"It's certainly not who I wanted to be when I grew up," Keller said of her whistleblower status. But she was growing concerned about complications related to her boss, and then she saw the look of fear on the nurses' faces.
"You start seeking black and blue spots," she said, and "You say, 'I need to speak up.'"