PORTSMOUTH — A 100-year-old Portsmouth man who served as a communications chief for the renowned Flying Tigers during World War II was awarded medals during a ceremony Friday morning.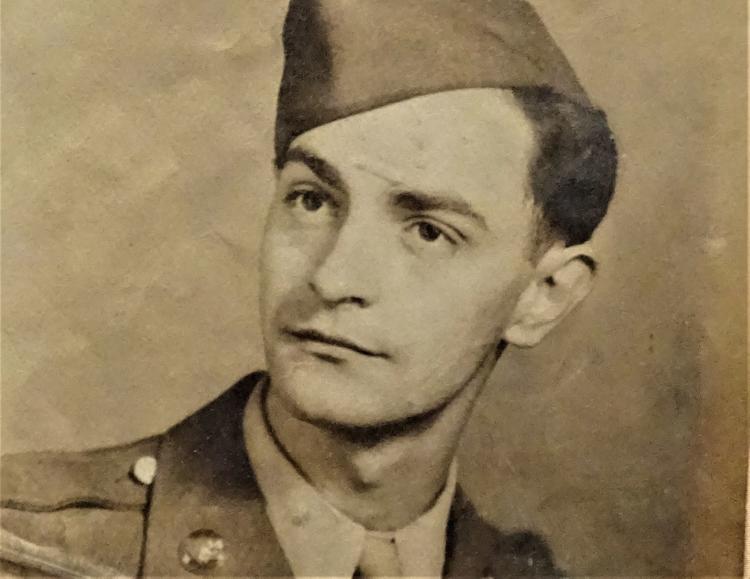 Antonio Vaccaro was an engineer at WHEB-FM radio station when he volunteered for the Army.
"Tony was instrumental in the fight against the Japanese," U.S. Sen. Jeanne Shaheen, D-NH, said during the ceremony.
Shaheen, whose office helped procure the medals, said Vaccaro's radio engineering skills were critical to assembling the communications system that was used by the Allies during bombing missions in Japan. He even took part in some of those bombing runs by climbing into a converted B-25 bomber and manning its belly gun, Shaheen said.
Vaccaro was tasked with rigging up radio beacons that brought the Enola Gay to safety. On Aug. 6, 1945, the Boeing B-29 Superfortress was the first plane to release an atomic bomb.
"Weeks later, he was among the first to hear a radio signal declaring the Japanese surrender," Shaheen said.
Vaccaro was awarded the American Campaign Medal, the Asiatic-Pacific Campaign Medal with bronze campaign star, the World War II Victory Medal, Good Conduct Medal, Expert Marksmanship Badge with Rifle Bar and an Honorable Service Lapel Button.
Brig. Gen. William Conway, director of the joint staff for the New Hampshire Army National Guard, talked about how honored he was to meet the World War II veteran.
"They're like rock stars for those of us who are in the military now. It's like a high school kid meeting LeBron James. I'm not exaggerating; I really mean that," Conway told the crowd, which included Vaccaro's great-great-granddaughter.
Vaccaro also has four children, 10 grandchildren and 15 great-grandchildren.
His granddaughter, Toni Vaccaro, says that even at 100 years old, her grandfather still cooks, and especially enjoys the recipes his wife made before she passed away in 2015. Toni Vaccaro said her grandfather's favorite is eggplant parmesan.
She and her father, Tony Vaccaro Jr., said Vaccaro is a special person who never expected any recognition for his service. Before the ceremony began, Vaccaro said the same. "I was very surprised to hear this was going to happen," he said. "I never gave it much thought. The war was over 73 years ago." Longtime friend Charlotte Dura, who visits Vaccaro every day, had contacted Shaheen's office about obtaining the medals after seeing the story about World War II veteran Francis Byrne of Manchester who received his Purple Heart in December before he died Jan. 3.