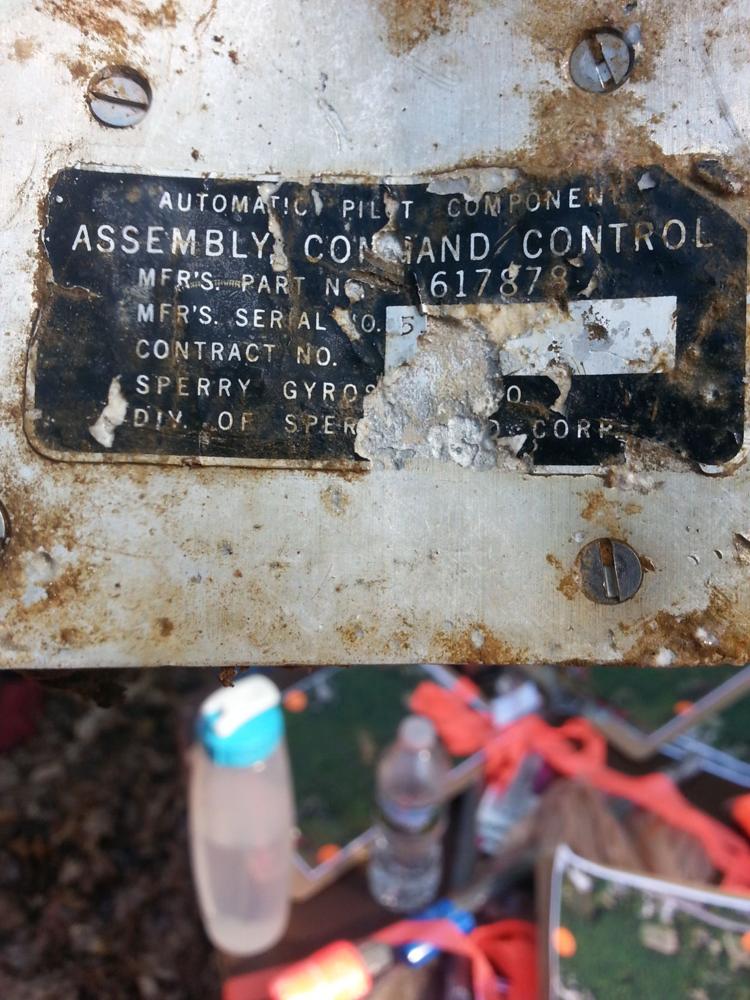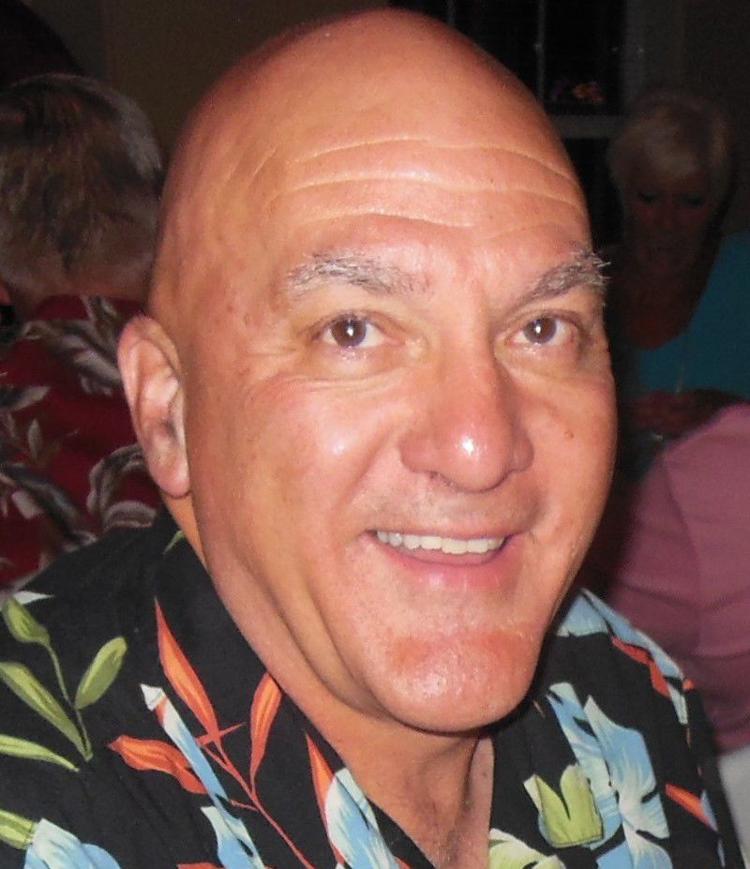 LONDONDERRY — What caused a B-52C Stratofortress to crash and explode in Spruce Swamp in Fremont 60 years ago?
The plane's eight-man crew all survived by bailing out shortly before the Cold War-era bomber dropped out of the New Hampshire sky Aug. 10, 1959. Within a few days, the U.S. Air Force quickly removed most of the wreckage from the crash site, just west of Route 125.
Later this month, amateur investigator William Kolias of Newton will present findings of a yearlong effort to tell a fuller story of why the military aircraft came down. He will discuss his research in "It Fell From The Sky," a presentation at the Aviation Museum of New Hampshire in Londonderry Oct. 17 at 7 p.m. and again Oct. 19 at 11 a.m.
Family members of the plane's crew will be on-hand to add their personal recollections. Kolias plans to lead family members on a visit to the crash site Oct. 18, where artifacts from the lost B-52 can still be seen.
"Although no lives were lost in this incident, I hope this helps give some closure to people who have lived with this all their lives," Kolias said.
Kolias hopes to publish his findings and to work with Matthew Thomas, president of the Fremont Historical Society, to have a state historical marker placed near the crash site.
The crash was front-page news. The plane, on a training mission out of Westover Air Force Base in Chicopee, Mass., began shaking and breaking up at 34,000 feet over New Hampshire.
With the plane losing altitude and being difficult to control, U.S. Air Force Capt. George Kusch, flight commander, ordered his seven-man crew to bail out via parachute at 14,000 feet. Kusch succeeded in ensuring the plane did not hit a built-up area.
The explosion caused a fire that burned 4 acres.
The Air Force attributed the crash to loss of control following disintegration of the plane's nose-mounted radome.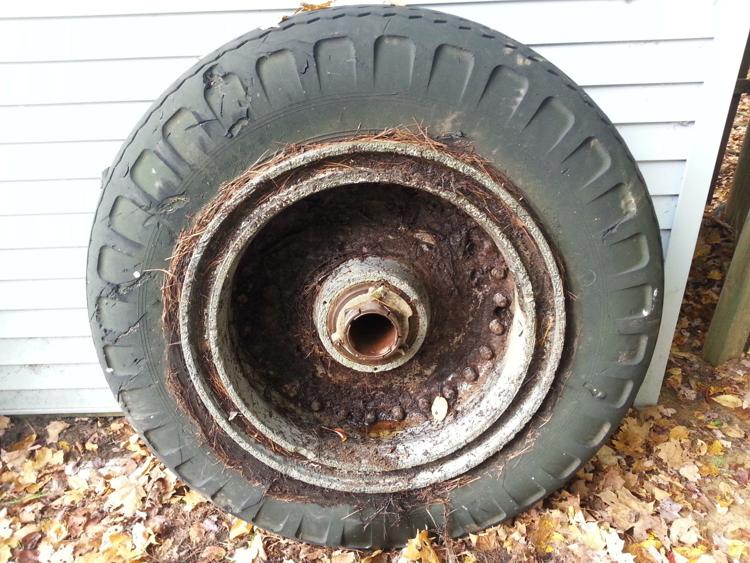 Kolias was unaware of the crash until last year, when he came across an article about it in the Carriage Towne News, a local paper. He scoured other newspapers, only to find conflicting information in contemporary accounts. He filed requests for reports under the Freedom of Information Act, receiving documents still redacted nearly six decades after the accident. He reached out to Thomas at the Fremont Historical Society, which maintains a display about the crash with several artifacts recovered from the site.
He began visiting the crash site, analyzing the wreckage and seeking out the crew members, only to find that all eight had died; instead, he began interviewing family members.
Attending the presentations will be Shirley Hethorn of Idaho, widow of Sgt. Merrill Hethorne, the flight's electronic countermeasures officer. Mrs. Hethorne will be accompanied by the couple's daughter, Becky Hethorn, of Texas, who was born shortly after the incident. Also on hand will be Ellen Kinsner of Delaware, Kusch's daughter, who will attend with her husband, George.
The presentation is included with museum admission of $10 per person, or $5 per veteran, service member, senior 65 or older, or student younger than 13. Members and children younger than 5 are admitted for free.