MANCHESTER — New Hampshire's weather is returning to more seasonable conditions this week after a balmy and blustery weekend with some record-setting temperatures.
William Watson, a meteorologist with the National Weather Service in Gray, Maine, said high temperatures Monday for southern New Hampshire were expected to be in the mid-30s after approaching 70 degrees Sunday.
Another brief warm-up could hit Wednesday with temperatures in the mid-40s, but overnight snow could follow into Thursday and frigid conditions by the end of the week, with Friday's high expected only in the low 20s.
"It will be kind of another roller coaster there for a couple of days," Watson said.
About 1 to 3 inches of snow could fall in some parts of the state Wednesday night into Thursday, Watson said, but significant precipitation was not expected.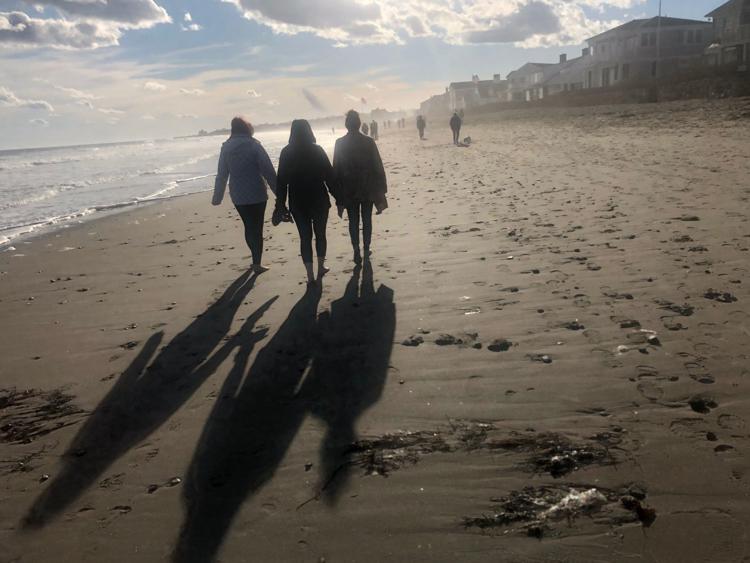 Watson said temperatures would be returning to normal throughout the Granite State after the temporary warm spell that melted much of the snow covering the ground in southern New Hampshire.
Both Concord and Manchester set records on Saturday and Sunday, Watson said.
Concord's high temperature Saturday was 61 degrees, a 3-degree increase over the record that had stood since 1980. Manchester hit 65 degrees on Saturday, 10 degrees more than the previous high set in 2014.
On Sunday, Concord reached 65 degrees, 4 degrees warmer than the record set in 1885, and Manchester hit 69 degrees, which was 9 degrees warmer than the record set just two years ago.
The warm conditions also affected northern New Hampshire, which was bracing Saturday night for heavy sleet and ice that never materialized, Watson said.
"We did see some icing, but not as much as we were forecasting," Watson said. "We expected the colder air to build in — and it did — just not quite as much and as far south as we thought it might."