The potential for more flooding was the last thing Acworth Fire Chief Gary Baber wanted to hear.
With the remnants of Hurricane Ida taking aim at New Hampshire, some communities in southwestern areas still haven't recovered from flash floods in late July.
"If we get a lot of rain from this storm, a lot of our asphalt roads could wash away," said Baber, who joined representatives from the Federal Emergency Management Agency touring storm-ravaged parts of the state this week to determine whether they meet criteria for a disaster declaration and possibly qualify for federal help.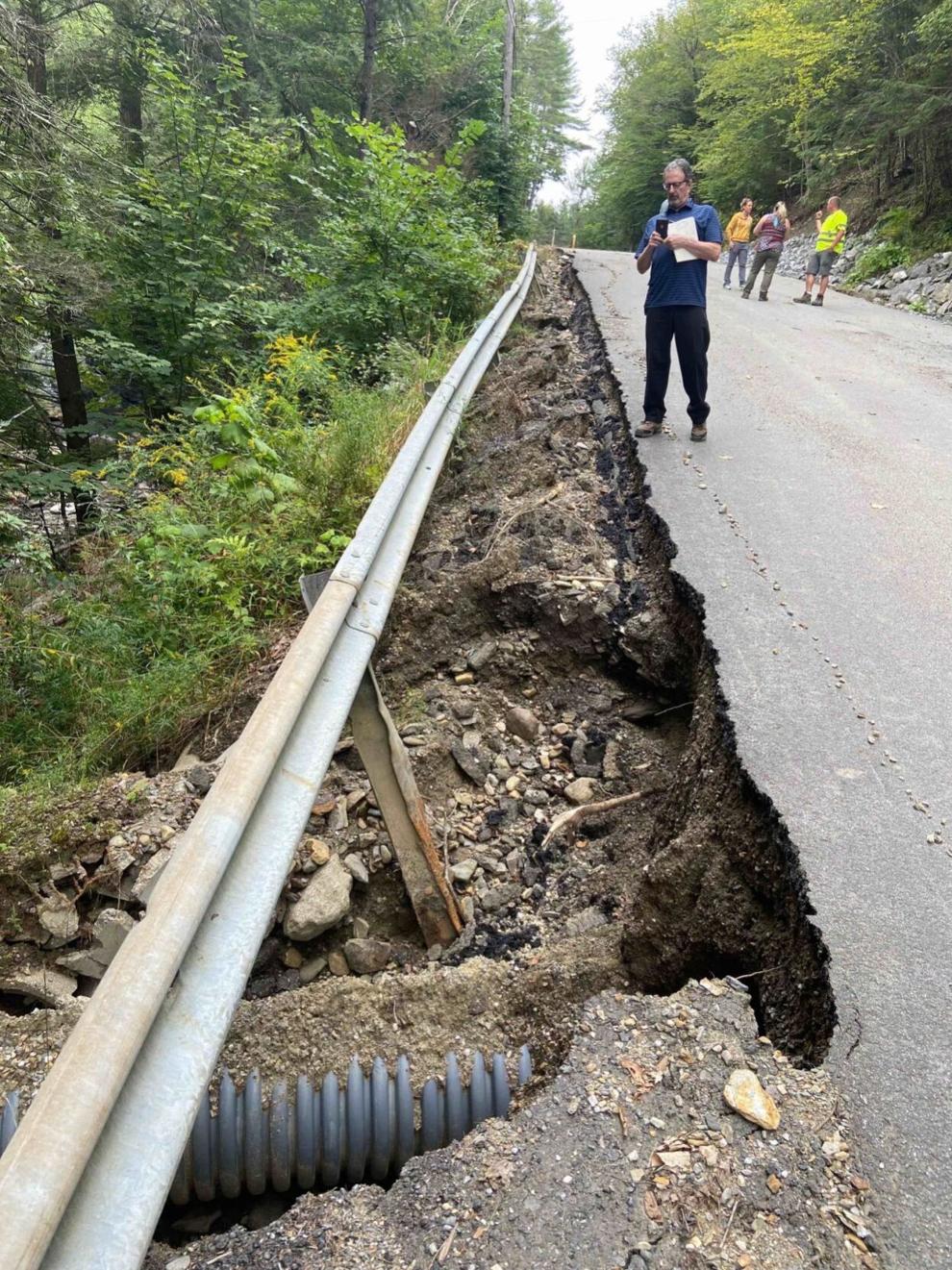 Flash-flood watches were issued through Thursday for the southern part of the state as rains from Ida — a category 4 hurricane when it slammed Louisiana on Sunday — move into New England.
The National Weather Service in Gray, Maine, was calling for 2 to 3 inches of rain, and possibly up to 4 inches in parts of Cheshire, Hillsborough, Merrimack, Rockingham and Strafford counties.
"The concern is that the heaviest rain is going to be occurring where we've already had a pretty wet summer across southern New Hampshire," said Derek Schroeter, a meteorologist with the weather service.
Ida's remnants were expected to evolve into a warm summertime nor'easter as the storm tracked across southern New England Wednesday night and Thursday.
Southern New Hampshire will be on the northern edge of the heaviest rainfall from the storm.
Schroeter said areas north of the White Mountains will likely see a quarter-inch or less.
"As you go north, amounts are going to drop off pretty significantly," he said.
Sullivan County, which was hit hard in the July storm, is expected to see an inch of rain or slightly more, but forecasters are not anticipating more flash floods there from Ida.
Acworth has 31 flood-damaged areas that still need repairs. Baber estimates it will cost millions to get the work done. He said the town budget can't support all of the work, which is why he's keeping his fingers crossed that the town will receive federal disaster funds.
"We still have lots of damage. We've done our best to bring back what we can, but we're going to have problems if we have more severe rain in the area," he said.
While the flash flooding threat from Ida appears to be south of Acworth, Baber isn't taking any chances. He was spreading crews around town so they'll be able to respond to help people in the event of an emergency during the storm.