Scarce rainfall over the past two months has created abnormally dry conditions statewide, with some areas likely to experience an official drought by the end of the month.
With no significant rain in sight, state environmental officials have already begun warning private residential well users to begin conserving water.
Southern parts of the state have seen 50 to 75% below normal precipitation while levels in northern areas are 25 to 50% below where they should be at this time of year.
Concord has picked up .21 inches of rain since May 15.
"That's less than a quarter inch, which is about as dry as you can get around here," said Chris Legro, a meteorologist with the National Weather Service in Gray, Maine.
Legro said 0.11 inches of rain has fallen in Concord so far this month, which is 2 inches below normal for this point in June.
Some showers are possible on Monday, but Legro said that's about it for at least the next week.
The dry conditions are beginning to worry local farmers like Bridget Prinkki, who owns Bent Fork Farm in Bethlehem.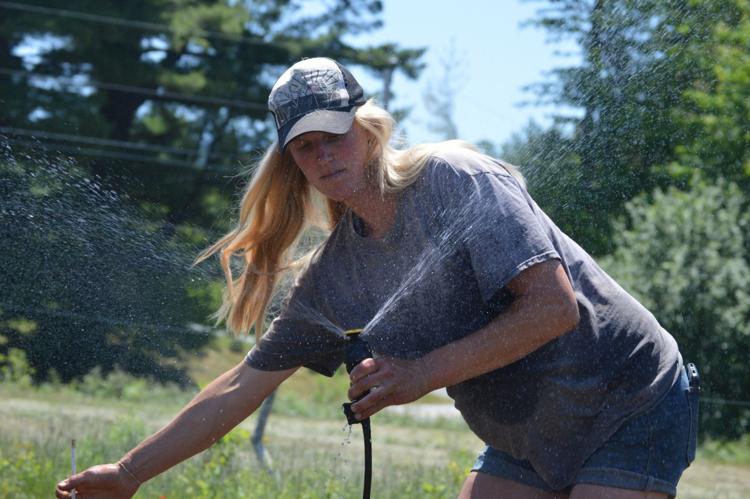 "It's definitely been a challenge. The weather has been very erratic," she said Thursday as she tried to keep up with the sprinklers and irrigation system needed for her vegetable and cut flower crops.
Prinkki said two late frosts that occurred this month with some hot days in between were a problem and now the concerns have shifted to dry conditions.
The farm has a gravity spring-fed irrigation system, and while Prinkki said the farm has a steady flow of water, she must manage it carefully.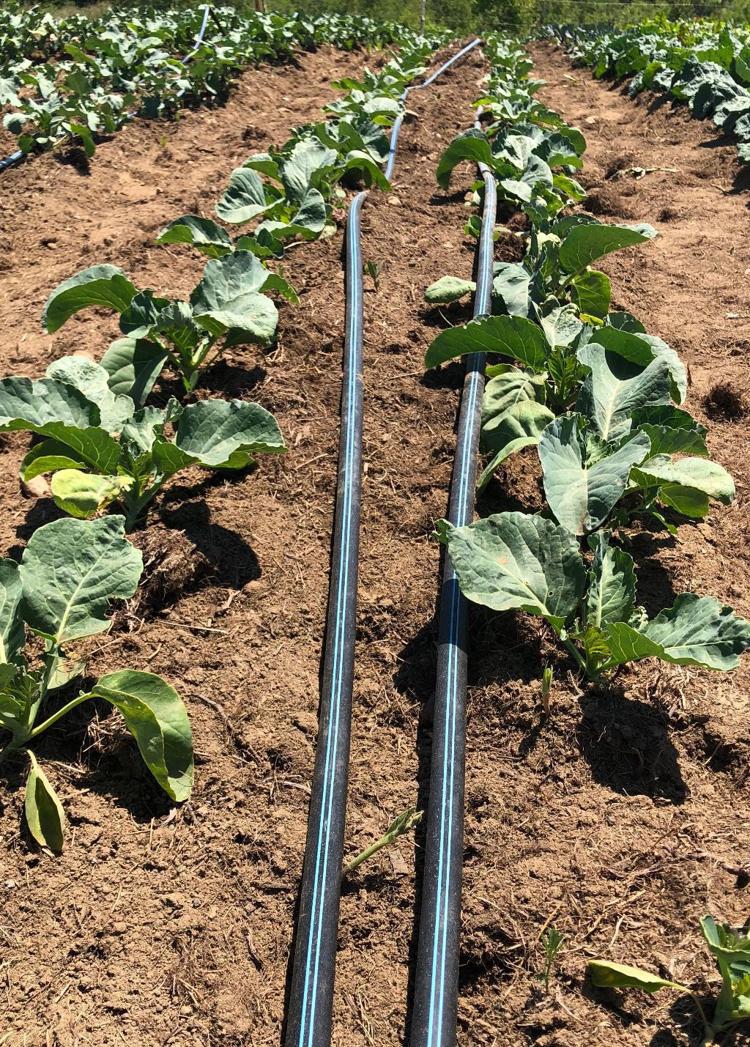 With little help from Mother Nature, Prinkki must spend her days relocating sprinklers on some of her other crops.
"It just means we have to channel more labor into moving water around. It's mostly a labor and time issue," she said.
The latest update from the U.S. Drought Monitor released Thursday showed all of the state is experiencing abnormally dry conditions.
The outlook for the rest of the month indicated drought development is likely in southern Belknap, Cheshire, Hillsborough, Merrimack, Rockingham, Strafford and Sullivan counties.
According to the state Department of Environmental Services, the concern about residential water use is greater this year because the coronavirus pandemic has forced more people to stay home.
Officials are urging well users to conserve, and advised that municipalities and water utilities will likely begin imposing restrictions on outdoor water use in the coming weeks.
"New Hampshire is approaching a stage of drought because rainfall over the last two months is about 60% of normal, and New Hampshire had a significantly less-than-average snowpack this past winter," said Thomas O'Donovan, director of the Water Division at DES. "Consequently, stream flows throughout the state are very low and if these weather trends continue, groundwater levels and water supply wells throughout the state will soon begin to be adversely impacted."
Officials are closely monitoring rivers and reservoirs as well.
Irrigate or struggle
Like other farmers, Denis Ward is concerned.
The retired dairy farmer who hays the fields at his farm in Monroe got a decent first cutting, but he's not sure what his second crop and beyond will look like if the state doesn't get some rain soon.
"It's starting to grow back, but at this point it's not going to grow much until we get some rain," said Ward, who is president of the executive committee for the New Hampshire Farm Bureau Federation.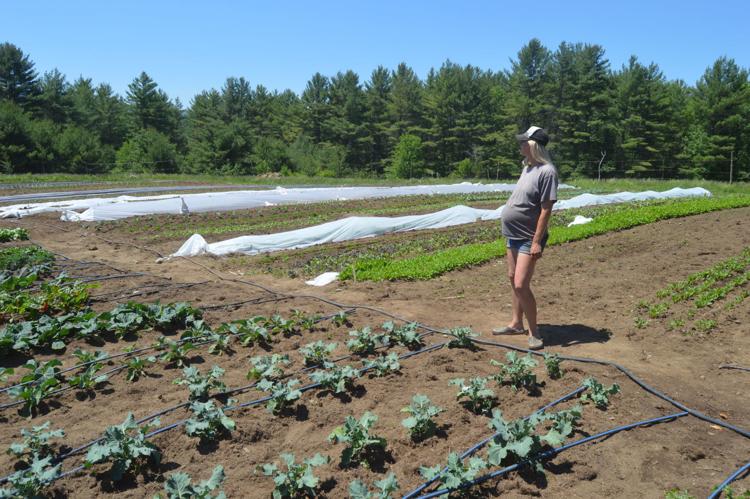 Eric Sawyer grew what he believes was his best asparagus crop this spring, but he also relies on irrigation. Sawyer formerly owned Spring Hill Farm in Sanbornton before closing the farm and moving to Chichester, where he downsized his operation and now grows fruits and vegetables for himself and neighbors that are sold at his farm stand.
"Those who are not irrigating are really struggling," he said.
Sawyer is worried about how the dry weather will impact his apple orchard, which isn't irrigated.
"I'm expecting apple drops as the trees come under stress," he said.
Most of the crops at Emery Farm in Durham are also irrigated, but farm manager Brad Towle is keeping a close eye on the sweet corn. The corn isn't irrigated and is doing OK so far, but the weather over the next few weeks will determine its fate.
"It's hard to say. Within a couple of weeks it could be affected by the drought if we don't get some rain," he said.