The geometric shapes James Chase is painting onto a concrete barrier to be used in outdoor dining spaces are more than an artistic statement; it's a conversation starter and a way to inject color into Manchester's downtown.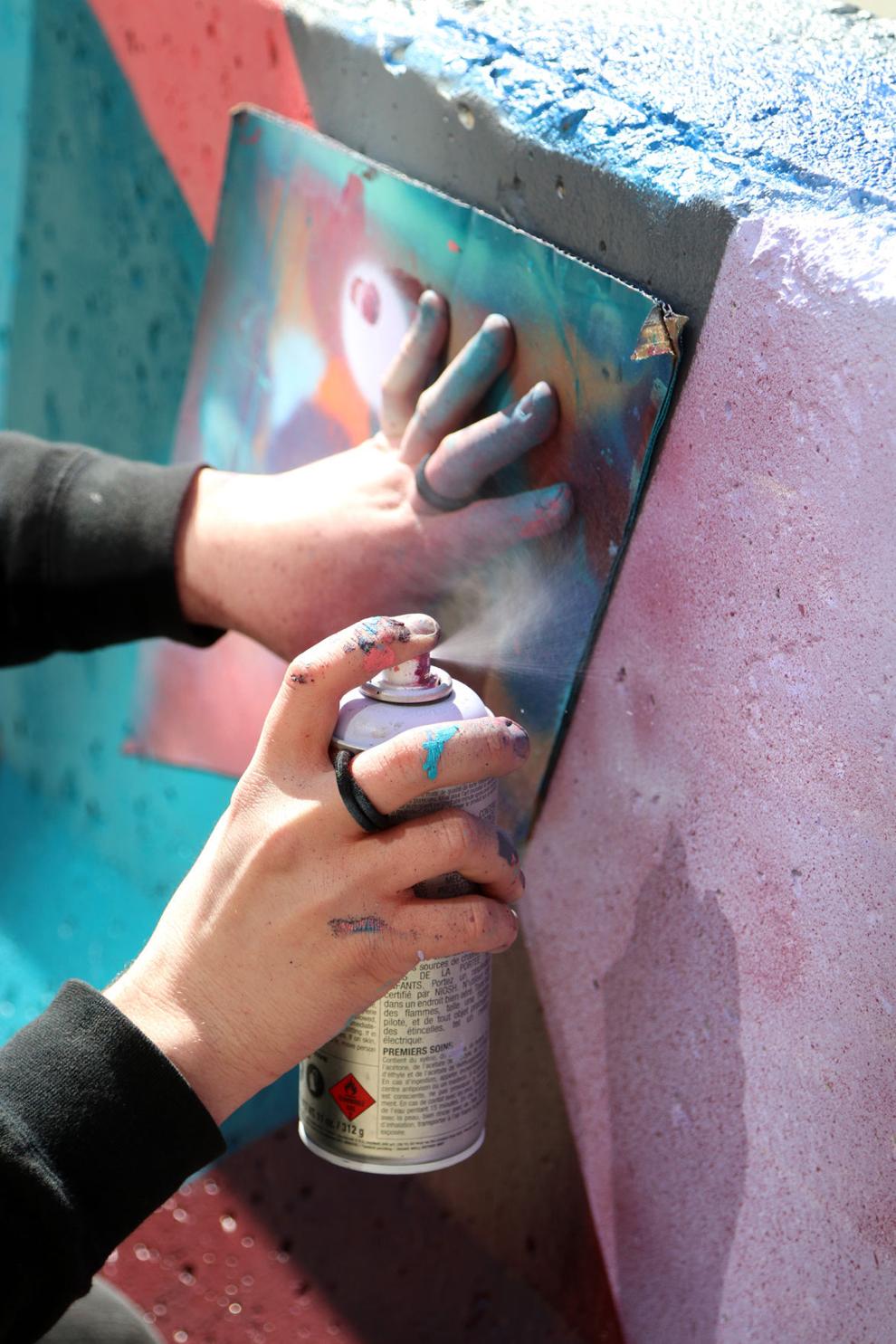 "Our plan is to build upon the rich cityscape to transform a bland, dark space in the middle of downtown into a thriving public art destination," said Chase, an associate professor at the Institute of Art and Design at New England College in the city.
He calls it a form of economic development, "a way to breathe new life into the downtown and for the restaurants that really need it right now."
Painted barriers aren't new, but they've become much more common in cities and towns around the state as businesses hard hit by more than a year of the pandemic create outdoor spaces to keep or attract new customers.
But it's a trend that Chase doesn't see as just a reaction to the pandemic and social distancing. He sees public art projects as a blueprint for the Queen City's future — a way to "activate" urban landscapes and encourage more community connections.
His handiwork can be seen on outdoor seating areas in front of Ben and Jerry's and Café La Reine on Elm Street.
It features the distinctive layers of patterns that mark Chase's contemporary work. Chase, who lives in Hooksett with his wife, Amy, and daughter Sienna, plays with the concept of memory. His multilayered artwork often features repetition — slices of recollections that are constantly shifting as stories get recalled, retold and reinvented over time.
"There is this dance of interruption, recollection and information that may be exaggerated or left out in the process. It's those in-between moments I latch onto and use as the catalyst for my work," said Chase, who has worked on public art projects in Nashua and Rochester as well.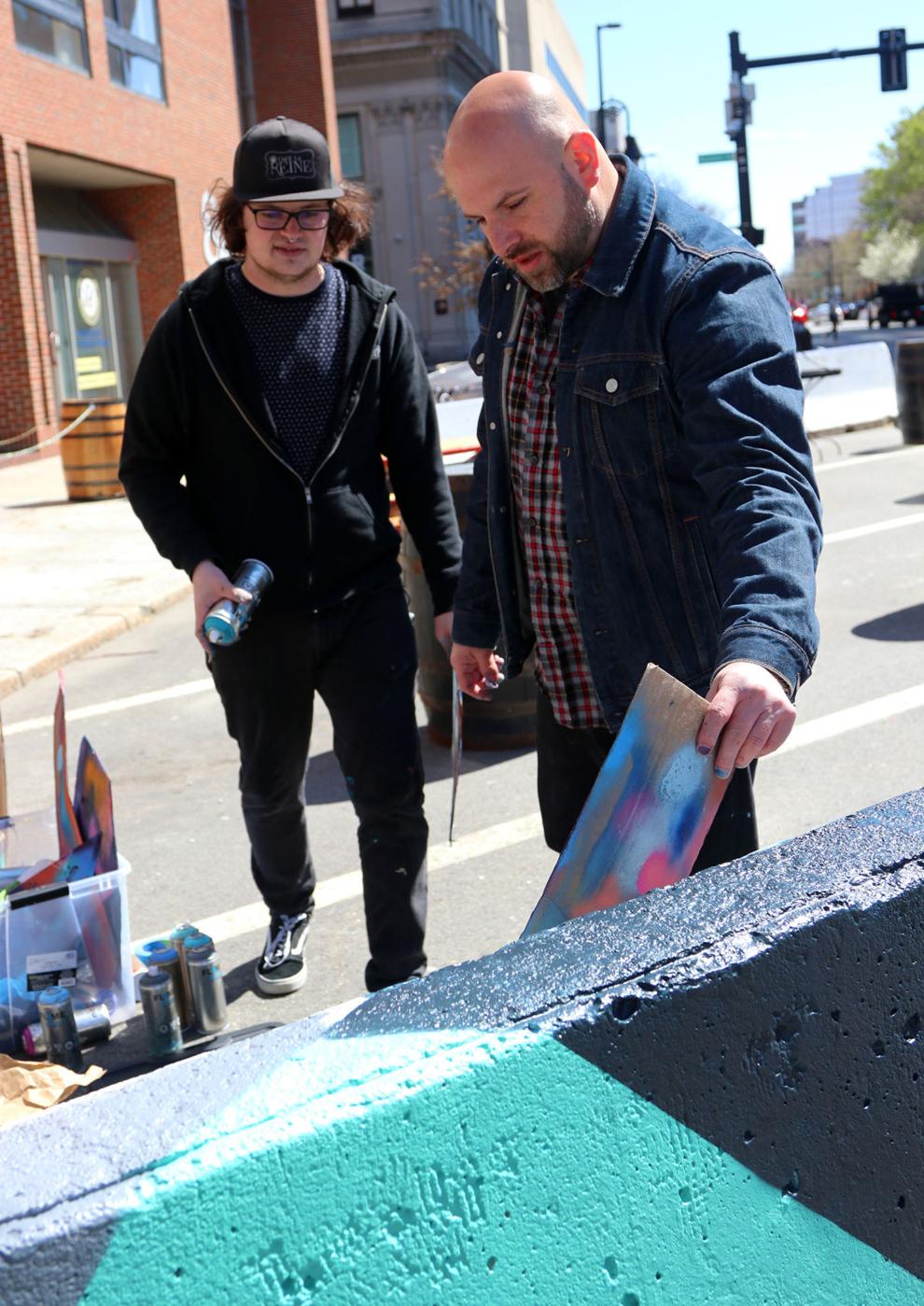 On Monday, Erol Pierce, a senior at the institute who has taken classes from Chase and also has worked at the café for two years, helped Chase paint barriers in downtown Manchester.
"Being right on Elm Street, there were plenty of people passing by, stopping to say hello or asking questions about the project itself," said Pierce, who is from Jacksonville, Fla.
He'll also get to see patrons' reactions to the barriers starting today.
Pierce's own work will be featured in NEC's 2021 Bachelor of Fine Arts Exhibition May 5-20 on the Manchester campus and online.
His thesis work, "Messages from Home," centers around themes of family interactions and relationships while his art installation is titled "It Takes a Community to Make Dreams Come True."
He's also screen printed 3D paper boxes that will float above his artwork. There will be in-person visits by appointment and online viewing will be available.