A fter a year of trying to teach remotely, art instructor Janet Robbins needed to reconnect with her own creative practice — and break out of the demands the pandemic put on her.
"My head is full of too much worry," said Robbins, who teaches ceramics in Windham. "I needed something to feed my soul."
At a new art school in Manchester, the Art House Studios School for Drawing and Painting, Robbins and two other art teachers have a place to recharge and explore — and the school's owner hopes it will spark others to learn about art, and break out of their own ruts.
The school opened in March as a reaction to online teaching, said owner Jason Bagatta, who is an artist and instructor at the Institute of Art and Design at New England College. Bagatta has been teaching art for 20 years, but found online teaching didn't seem to work very well.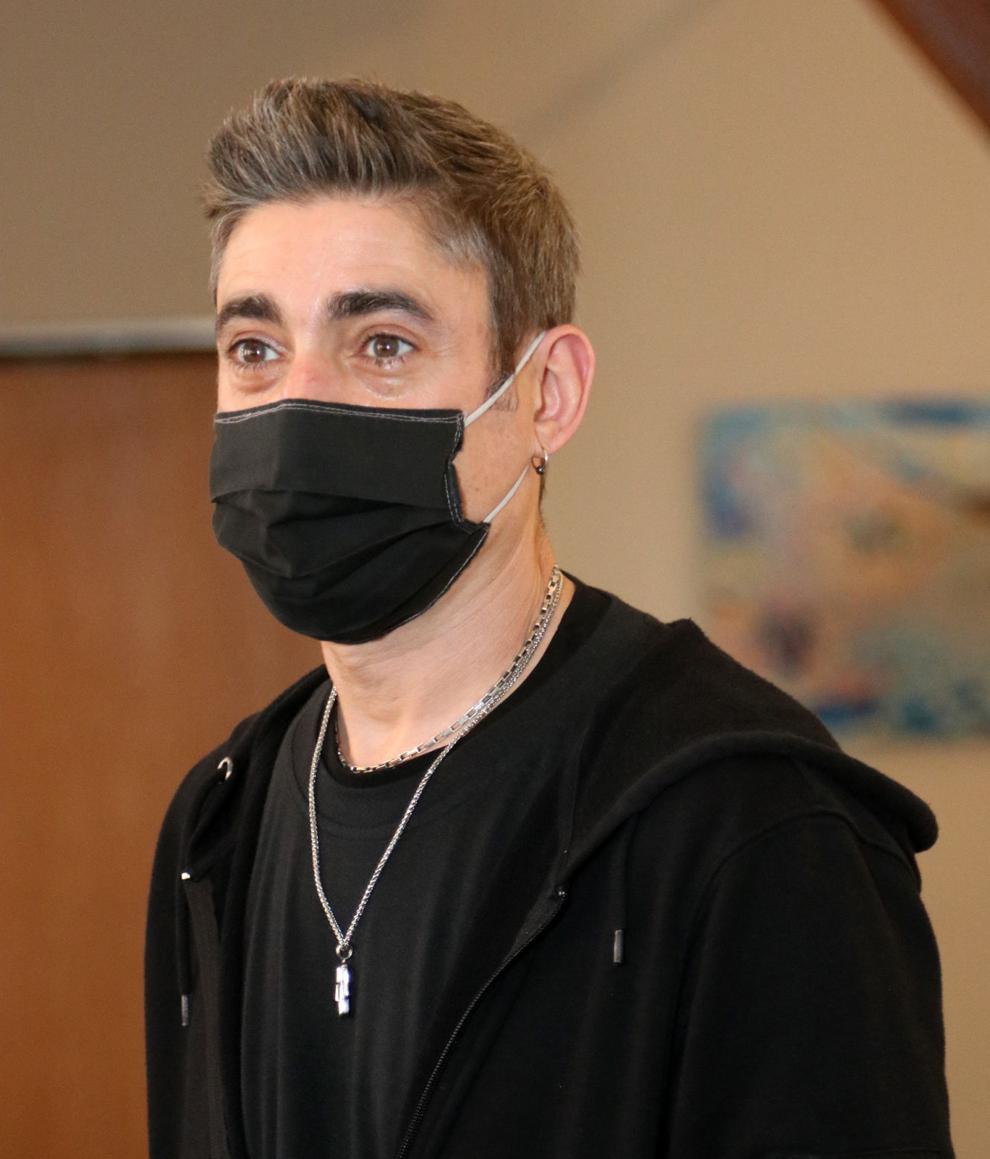 "In-person class allows us to interact in a different way," Bagatta said. "There's feedback. It becomes a collaboration."
He wanted to get back to teaching students in person, so he started his own school offering art-school level drawing, painting and multimedia classes not just to art students but the general public.
"How can I continue what I'm doing? This is one way," Bagatta said.
The school is on the second floor of a brick building on Hanover Street. An unassuming gray door off a low-ceilinged hall opens onto a sunny double-height room, with easels stacked against the walls and tables piled with materials waiting to become art.
Bagatta said initial sessions for students, aged 15 to 65, were about learning the basics of drawing in the same way he teaches to art students at the college.
"I've been teaching these classes for 20 years," he said. "I don't treat anything differently."
The classes so far have included New Hampshire Institute of Art graduates, he said, and civilians too, though the pandemic has meant the classes have to stay small — maximum six people.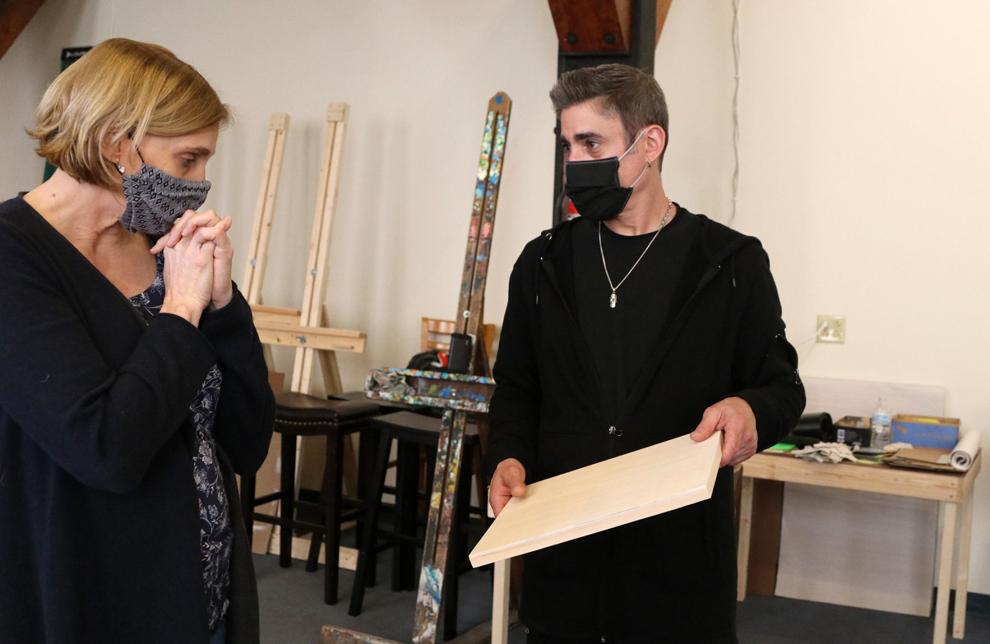 So far, Bagatta said, he is happy with the classes — happy to help get people away from their phones and computer screens, and a little bit out of their comfort zones.
During April school vacation, Bagatta offered a multimedia workshop for art educators.
It was a welcome session for teachers who went through pivot after pivot between remote, in-person and hybrid learning modes.
"It's been a hard year," she said. "I've never worked harder in my entire life."
For Christy Valihura of Hollis, who teaches at Mont Vernon Village School, the workshop was an opportunity to focus not only on her work, but on herself.
"As a teacher, you're giving and giving and giving all the time," Valihura said.
Usually, she's thinking in terms of making activities for students: Can she scale this? Does she have the budget for that?
Bagatta worked with the three teachers — Valihura, Robbins and Jessica Anderson of Bedford, who teaches in Amherst — to form prompts, loose ideas about what kind of ideas they might use their art to show. Then, each spent several hours assembling pieces to show ideas like emotions, or their sense of their homes and neighborhoods.
Overall, the class was an argument for in-person learning, with Bagatta and the three women working on their projects together, offering suggestions, feeding off each other's energy.
Eventually, Bagatta said, he hopes for a bigger space, with more teachers, and a fee scale more people can afford. Right now, six-week classes run $175.
"I'd like to open it up to any people who are interested," he said with a sigh. "But right now, I've got to pay rent."