Free Comic Book Day will have fans lining up outside comic book stores here in New Hampshire — and across the world — on Saturday to nab the latest adventures from big publishers like DC, Marvel and Dark Horse.
Comic book retailers chose 51 titles for this year's Free Comic Book Day.
"Some that we think will do well are 'The Avengers,' 'Spider-Man,' 'Stranger Things' and 'Star Wars Adventures,' since Free Comic Book Day falls on Star Wars Day this year," said Chris Proulx, co-founder of Double Midnight Comics in Manchester and Concord.
But it's about more than the complementary comics. The annual event also is a celebration of the cosplaying community, so dressing the part is key.
"We have our annual costume contest in Manchester (245 Maple St.) with over $1,000 in prizes for best costumes," Proulx said. "We usually see around 100 people in costume that day, and we do a group photo with everyone at 2 p.m."
Proulx said there will be a half dozen local comics artists meeting with guests at both stores, along with giveaways for the first 100 people in line. He also said that those with small children or those with sensory sensitivity would find the Concord event less hectic, as there will be smaller lines.
"Our Concord location (67 S. Main St.) is hosting Emily Drouin, of Kids Con New England, who will be doing some kid-friendly activities," he said.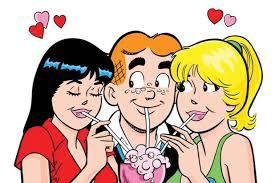 Double Midnight Comics also is teaming up with the Millyard Museum to present "Bob Montana: The Man Behind Archie and the City that Inspired Him" at 1 p.m. Saturday at the museum, 200 Bedford St, Manchester. At its peak, "Archie," which began in 1949, appeared in more than 700 newspapers and was the top-selling comic book for more than 60 years. The illustrator's daughter, Lynn Montana, will speak about her father, who graduated from the Queen City's Central High School, and do a Q&A with audience members. Samples of Montana's original panels will be on display. Attendees will get a free "Archie" or "Riverdale" comic book. (Museum admission fees apply.) To register, call 622-7531 or send email to history@manchesterhistoric.org.
Other comic book stores participating in Free Comic Book Day in New Hampshire on Saturday include: Neon Bomb, 260 Mammoth Road, Manchester; Newbury Comics, 777 S Willow Plaza, Manchester; Merrymac Games and Comics, 550 Daniel Webster Highway, Merrimack; MidGard Comics and Games, 55 Crystal Ave, #21, Derry; and Newbury Comics, 99 Rockingham Park Blvd., Salem.
In Rochester, Free Comic Book Day is city-wide celebration that goes beyond the usual 10 a.m.-to-4 p.m. time frame of the international event. Here, it is a festival-style program that draws in Rochester businesses with extended events, such as a comic book scavenger hunt, and the entertainment goes into the night.
The yearly Free Comic Book Day event has drawn from 5,000 to 7,500 people to Rochester, where people take home more than two dozen free comic books, see hundreds of costumed characters, explore downtown Rochester and meet the people that actually create comic books.
There will be a costume contest with hundreds of dollars in prizes, a convention hall with vendors and special guests that include comic book artists and writers, live music throughout the day and an after party.
In addition, for some night-time laughs comedian John Poveromo is returning to Curlies Comedy Club, 12 Union St., for shows at 7:30 p.m. Friday and Saturday. Tickets are $25 for the first show and $20 for the second, with VIP tickets set at $200. (Dinner and seating wiill be 6 p.m. to 7:15 p.m.) For information, visit curliescomedy.com.
Also a cartoonist, Poveromo will be at the Governor's Inn Event Hall, 78 Wakefield St., which Jet Pack Comics has established as headquarters for Rochester's Free Comic Book Day. He'll be back-signing copies of his book "Drawings From a Nobody."
Other special guests include authors Thomas Sniegoski, Jeremy Robinson and Gregory Bastienelli; comic book creators Richard Woodall and Joseph Schmalke; "Teenage Mutant Ninja Turtles" artists Steve Lavigne, Jim Lawson and Benjamin Bishop; illustrator Matthew Talbot; and autobiographical cartoonist Jennifer Omand, along with dozens of local creators.
To wrap it all up, speed into the after party at the Garage at the Governor's Inn with the local band 19 Miles Per Hour.
The Rochester celebration is a volunteer-driven effort produced by the downtown participating businesses and a small handful of sponsors, and guided by the Rochester Main Street Program.
For more details about Free Comic Book Day events, go to Jetpackcomics.com.