DURHAM — Visit the University of New Hampshire (UNH) Library to see more than 50 images by the late Lotte Jacobi, a German-American photographer known for her portraits of famous faces.
The exhibition, entitled "Lotte Jacobi's America: Images of her Adopted Land," will open today at a reception from 5 to 7 p.m. in the University Museum in Dimond Library's Room 103 at UNH. New Hampshire Artist Laureate Gary Samson, who is emeritus professor of photography at the New Hampshire Institute of Art, and a longtime friend and protégé of Jacobi, will lead an interpretive walk of the exhibit at 4 p.m.
Drawn from the University's extensive Jacobi archive, the exhibit features photographs taken by Jacobi after she left Germany and emigrated to America in 1935. Jacobi continued her craft in exile, first in New York, with her portraiture, cityscapes and abstract photogenics over a 20-year period. After making portraits of the nation's creative and intellectual giants, including Albert Einstein, Thomas Mann, Theodore Dreiser, Eleanor Roosevelt and Marc Chagall, she moved to New Hampshire in the mid '50s, where her photographs often captured rural life. Still, she continued to make portraits of creative luminaries such as Robert Frost, Edward Steichen, May Sarton and Minor White, among others.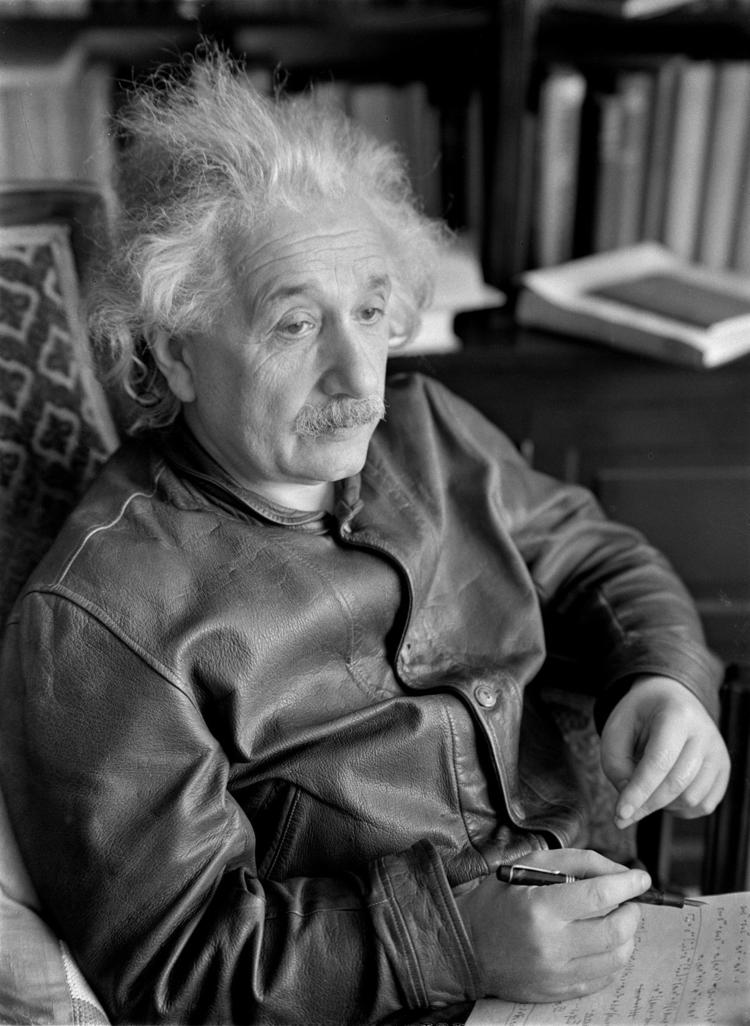 As guest curator, Samson aims to make this showing different by focusing on Jacobi's post emigration photography, adding that "it will be great to share her particular vision of America through rarely seen images of the leading intellectuals, writers, artists and performers of the 20th century that she engaged and photographed in her own distinctive approach to photographic portraiture."
As part of the exhibition, UNH has unveiled previously unknown photographs of J.D. Salinger in honor of the 100th anniversary of the author's birth. Salinger (1919-2010) was most famous for "The Catcher in the Rye," and like his most famous character, Holden Caufield, Salinger was reclusive and eventually moved to Cornish to live a quiet life. He also wrote "Franny and Zooey" and the "Nine Stories" collection, which includes "A Perfect Day for Bananafish."
On Wednesday, Feb. 20, the UNH Library will host a related program, "Talking about Lotte," which will feature Samson's recollections along with historical commentary presented by Hyewon Yoon, lecturer in art and art history at UNH. The talk will be moderated by Janet Polasky, presidential professor of history at UNH, from 4 to 6 p.m. in Dimond Library's Special Collections Reading Room, Room 101. (Snow date is Wednesday, Feb. 27).
The Jacobi exhibit will run through March 29.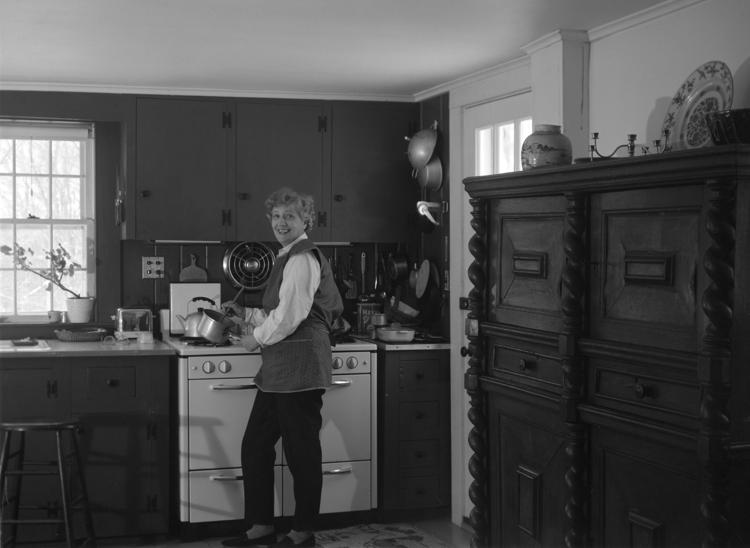 Today's reception also will mark the unveiling of the UNH Museum of Art exhibition "Yoav Horesh: Aftermath" and the associated showing "Messengers" Artists as Witnesses" at the Museum of Art in the Paul Creative Arts Center on campus. From 2002–2005, Horesh photographed hundreds of sites in Israel of suicide bombings, months and even years after the destructive blasts. "Messengers: Artists as Witness" features work by 10 contemporary regional and national artists. Themes addressed include incarceration, criminality, state-sanctioned violence, terrorism and evil. Exhibiting artists include Sanford Biggers, Philip Brou, Daniel Heyman, Alix Lambert, Shaun Leonardo, Dan Mills, Cheryl Pope, Rudy Shepherd, Sheida Soleimani and Stephen Tourlentes.