PORTSMOUTH — A new event featuring work from more than 40 members of the League of NH Craftsmen is designed to bring their goods to people who live on the Seacoast.
Miriam Carter, executive director of the league, said CRAFTED is an opportunity for the organization to expand its market as members continue to go through a renaissance.
The event at Great Bay Community College in Portsmouth is co-produced by Doire Distilling in Derry and will include spirits and food from New Hampshire restaurants.
"'How do we remain relevant?' is one of the things I think about every day when I come to work," Carter said. "Portsmouth is one area of the state where we don't have a gallery."
Families are encouraged to participate in CRAFTED, Carter said.
"It's not overwhelming. I think it's great for anyone of any age to learn how people make things," Carter said.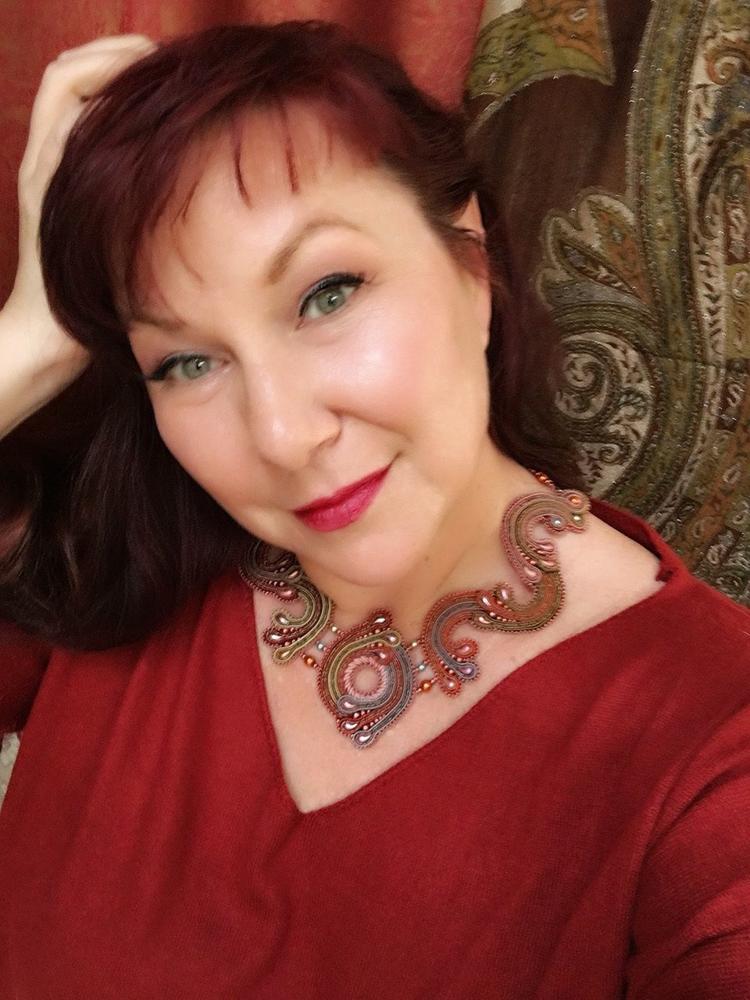 Amee Sweet-McNamara of Andover is the owner of Amee Runs with Scissors. She takes pride in being part of the juried league because her grandmother was a member.
Sweet-McNamara works in soutache and bead embroidery. She also creates elaborate hats, bags and gloves.
Sweet-McNamara said adding hats to her collection has offered her new opportunities to meet people she might not have met working in jewelry.
"Once upon a time my clients were people you might expect to meet at a gallery, and now I have people who have a lot of tattoos," Sweet-McNamara said. "I'm very much enjoying this expanded group."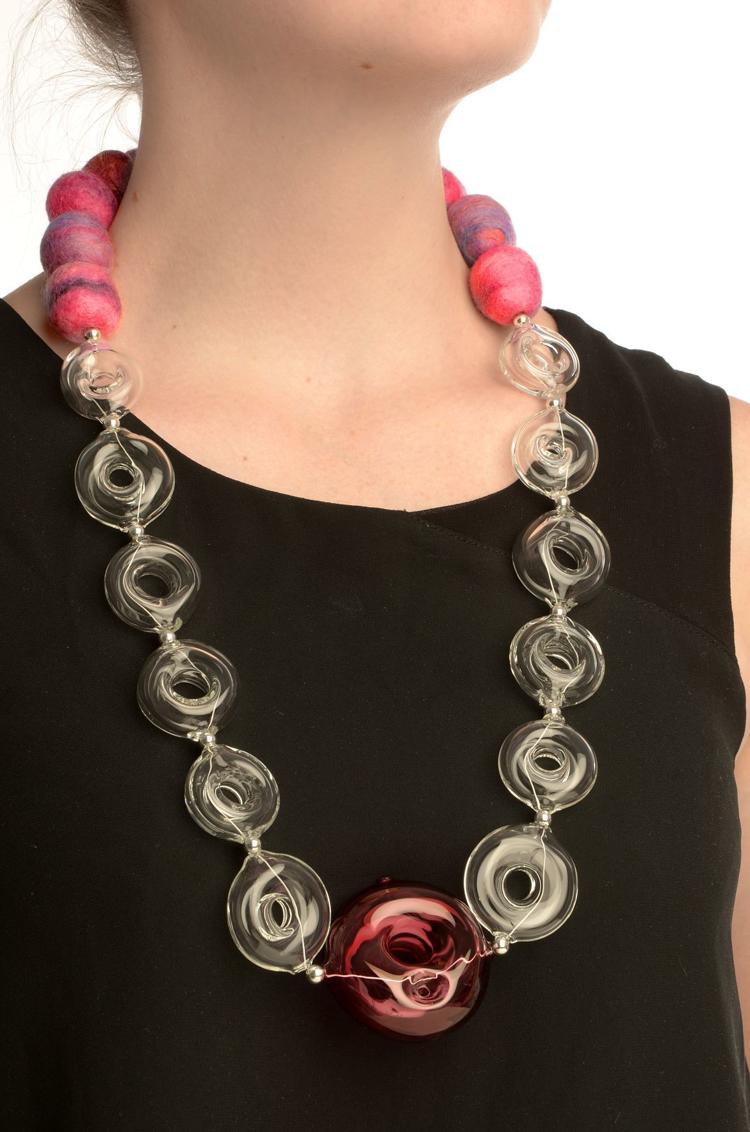 Hethre Larivee of Milford is a second-generation glassblower who has been working with glass in different forms for 23 years. Her uncle, Mike Parker, influenced her as a youngster because there were always examples of his artwork in their home.
Larivee enjoys being a sculpture artist who can create wearable and functional art.
"I love creating with glass," Larivee said. "I'm having a lot of fun with my designs, and I think that really comes through."
Craftsmen enjoy coming together to showcase their talents at events such as CRAFTED.
Catherine Green of Stratham is the standards and gallery manager for the league. As a printmaker, she said it is fun to be with other people who make a living with their hands.
"It's being around people who work as hard as you. We've known each other a long time," Green said.
CRAFTED will take place on Saturday from 10 a.m. to 6 p.m. and Sunday from 10 a.m. to 4 p.m.
General admission is $8 per person. General admission with three drink tickets will cost $15 per person. Tickets can be purchased at the door.