A smattering of venues in the hard-hit theater and comedy world are pulling back the curtains on a brighter center stage in New Hampshire.
Event planners have had to get creative to adapt to a socially distanced world in the past three months, some switching entire seasons to digital programming and others jumping into a return via new-school drive-in movies and concerts. Now, even as tried-and-true summer festivals continue to fall by the wayside, there is a grassroots resiliency at play to salvage some Granite State celebrations and test out retooled indoor performances.
Here's a sampling of some of the plans in the works, from a mostly-masked Shakespeare production in the Monadnock Region to a Seacoast funny man with an indoor series at The Rex in Manchester.
Acting up
Even in the midst of a global pandemic, Project Shakespeare is soldiering on with its 26th Summer Season of Shakespeare. Having just completed a four-week virtual class and showcase, students in the program are masked up and socially distanced for their outdoor performances of "Macbeth," directed by Deborah Thurber.
One of the Bard's most famous works, "Macbeth" is a victor returning from war when he encounters three "weird sisters" on the heath. Their disturbing prophecies lead him on a journey from celebrated hero to notorious villain driven by ambition and spurred on by his infamous wife, Lady Macbeth. Intrigue and sword play ensue.
The cast will be in masks most of the time, with a few exceptions.
"During one-character speeches an actor may take their mask off but will be safely distanced from the audience," Thurber told NHWeekend. "Also, I have siblings in the play so at the end (those) two actors take off their masks and fight but it is because they can safely do that."
Performances of "Macbeth" will be at four outdoor venues:
Wednesday, July 29: At Aldworth Manor in Harrisville. Rain date is Sunday, Aug. 2. Note: Aldworth Manor will not be serving food and drink at this event.
Thursday, July 30: On the lawn at Jaffrey Center. Rain date is Saturday, Aug. 1.
Monday, Aug. 3: Behind the Dublin Community Church. Rain date is Tuesday, Aug. 4.
Wednesday, Aug. 5: At the Cathedral of the Pines in Rindge. Rain date is Thursday, Aug. 6.
Show times for all events are 6 p.m. Seating is limited to 50 people. Donations will be accepted.
Explosive play
The Hatbox Theatre in Concord is looking to Phylloxera Productions' staging of playwright Michael Frayn's tense play "Copenhagen" for its return to the spotlight Friday night.
Continuing through Aug. 9, the show harkens back to a disastrous encounter between people on opposing sides of an explosive issue. As described on the theater's website: "The stage glows. The three figures circle each other like a proton, a neutron and an electron. And when their ideas collide — Boom!"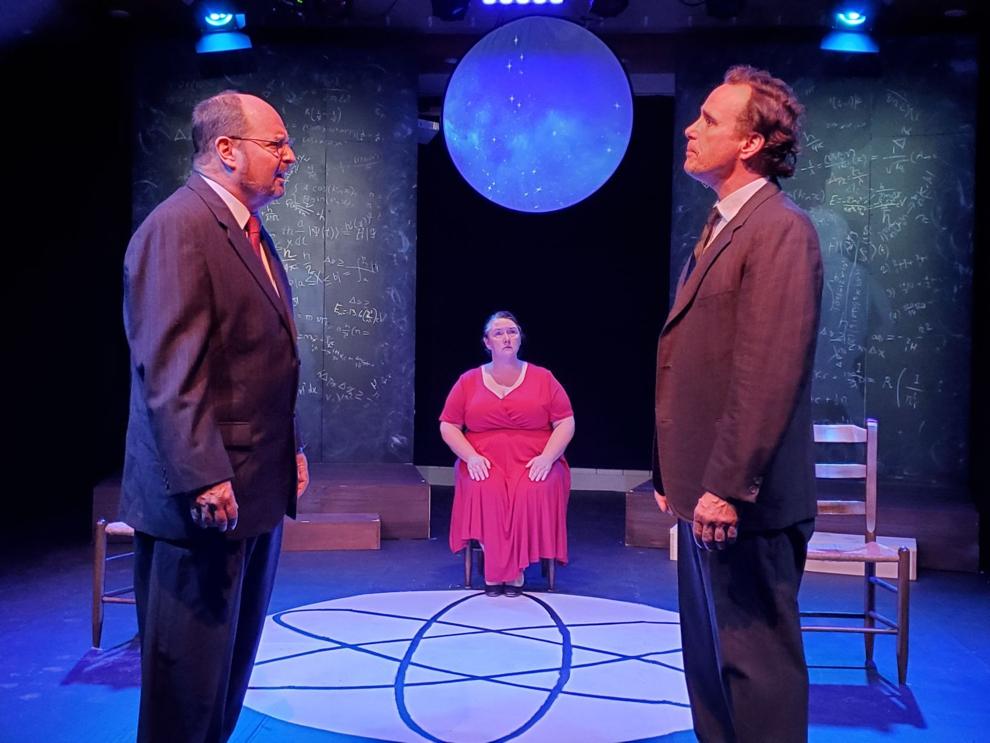 In 1941, German physicist Werner Heisenberg made a secret trip to Copenhagen for a meeting with his old friend and mentor, Niels Bohr, along with Bohr's wife, Margrethe. Bohr and Heisenberg were the world's leading experts on the theory that the atom could be split, thus enabling development of an atomic bomb. But this was no meeting of the minds.
It didn't go well. Now, on a plain of existence that doesn't adhere to the laws of physics, the trio comes together again in search of the answers that eluded them in life.
Located in the Steeplegate Mall, 270 Loudon Road, the intimate Hatbox Theatre is cutting its capacity to just 35 patrons to allow for more space. Masks are a must for audience and production staff. While the actors won't be masked up, there won't be more than five performances on the stage at a given time to allow for more spread-out scenes.
Show times are Fridays and Saturdays at 7:30 p.m. and Sundays at 2 p.m. Tickets range from $12 to $20. For information, call 715-2315 or visit hatboxnh.com.
Time to laugh
Juston McKinney, a New Hampshire-based comic favorite, will headline a four-week "Comedy at a Distance" series inside the Rex Theatre, 23 Amherst St., on Friday nights through Aug. 14. Each evening will feature a couple of guest artists as well. Tickets are $29. For details, go to www.palacetheatre.org or call 668-5588.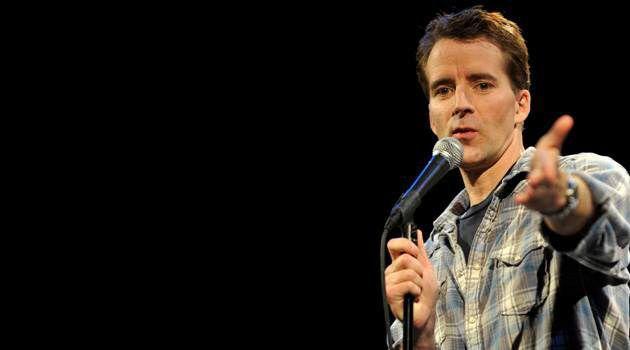 Meanwhile, Amherst Country Club has scheduled an outdoor comedy night with a trio of New England comedians at its Riverside Pavilion and new courtyard at 8 p.m. Friday. Tickets are $20, and are available at playamherst.com.
Sunny views
For a mood-brightening summer spectacle, head to Coppal House Farm in Lee for its nine-day Sunflower Festival.
Visitors can take in fields blazing with golden hues Saturday through Aug. 2 at 118 North River Road/Route 155. The farm and grounds will open from 10 a.m. to 6:30 p.m., with the last admission at 6 p.m.
The sunflowers are harvested in the fall, when the seeds are pressed into culinary oil. But for a short time before then, the flowers, with their heads tilted up toward the sun, are a breathtaking sight.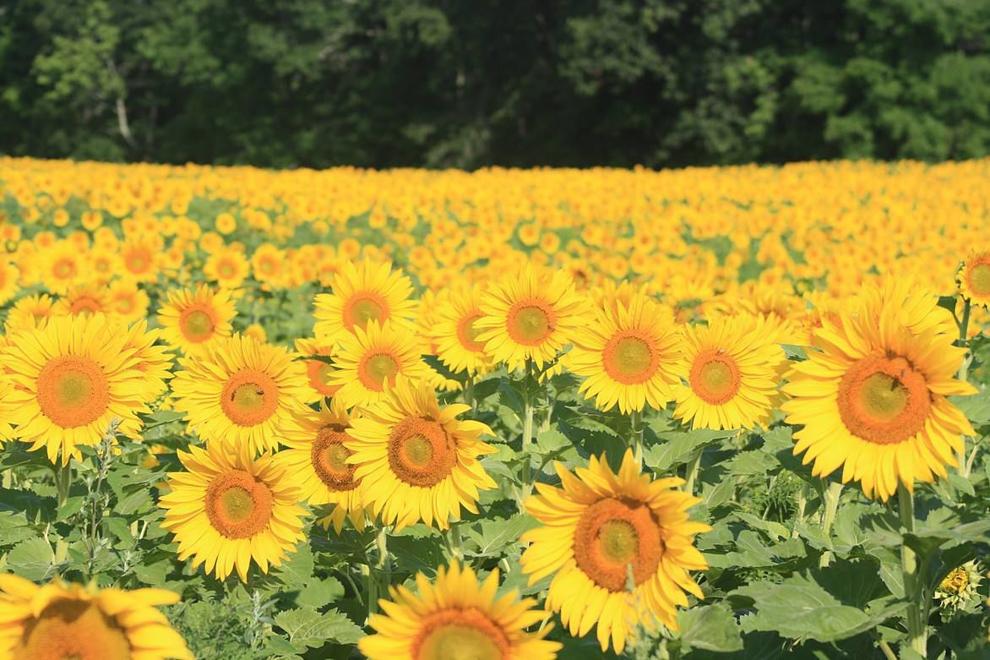 Weekday admission is $8 for ages 13 and older; $6 for ages 5 to 12 and 65 and older, as well as military; and free for children 4 and under.
On Saturdays and Sundays, there will be additional features, including a craft fair, live music, food vendors, a wine garden and animal viewing. (There will be no wagon rides or children's activities this year.)
Weekend admission is $12 for ages 13 and older; $10 for ages 5 to 12 or 65 and older and the military; and free for those 4 and under. There is a limit of 10 people in a group. Masks are required inside the farm stand and for those within 6 feet of others.
Impressionist artist Ron Quinn of Amesbury, Mass., will paint an original piece of artwork on site between 10 a.m. and 4 p.m. this Saturday. The painting then will be raffled off, along with other local items. Money raised will be donated to Make-A-Wish NH, along with 10 percent of the proceeds from the festival.
Pick-up food fest
In its 24th year, the New Hampshire Jewish Food Festival at Temple B'nai Israel in Laconia won't be a feast under the tent, but hungry diners still will be able to sample some tasty menu items, thanks to an online take-out option.
People can place orders at tbinh.org from Monday, July 27, through Monday, Aug. 10. Curbside pickup (210 Court St.) will be arranged by appointment only. Masks are required.
A few of the favorites on the menu include blintzes, brisket, matzo ball soup, knishes, noodle kugel and challah.
All items will be sold frozen and include instructions for heating.
Think of the animals
Rather than cancel a special summer event, Squam Lakes Natural Science Center in Holderness is asking people to forgo a fancy dinner out — and give some area animals a tasty night in.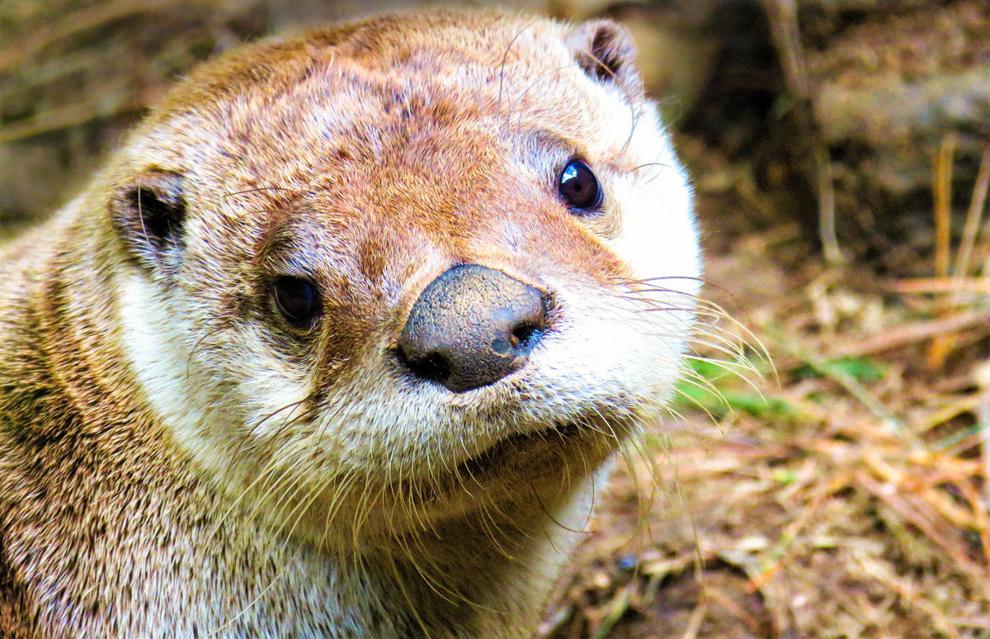 The Summer Splash Un-Gala fundraiser will take place as a Zoom webinar at 7 p.m. Saturday, when participants can purchase dinner options for the critters, including Fruit and Vegetable Medley for the Black Bears, Blueberry and Lemon Tart for the Red Fox and Seared Filet Mignon for the Mountain Lions.
Participants can get a look at two live animals, see mountain lion training and river otter feedings, and try to answer a Mystery Match Quiz.
Proceeds from the Un-Gala will help to support the care and feeding of the Science Center's 100 live animals, environmental education and general operations.
Concord concert
Duo Green Heron (Betsy Heron on fiddle, banjo and vocals and Scott Heron on guitar, banjo and vocals) plays a mix of folk, bluegrass and vintage country in a Music in the Park Series show at 6 p.m. Saturday in Fletcher-Murphy Park, 28 Fayette St., Concord.
The concert is part of a collaborative effort between the Capitol Center for the Arts, the Concord Community Music School and the Concord Parks and Recreation Department.
Tickets are $10, with a $3.75 processing fee. For details, go to banknhstage.com or call 225-1111.
Quite a stunt (man)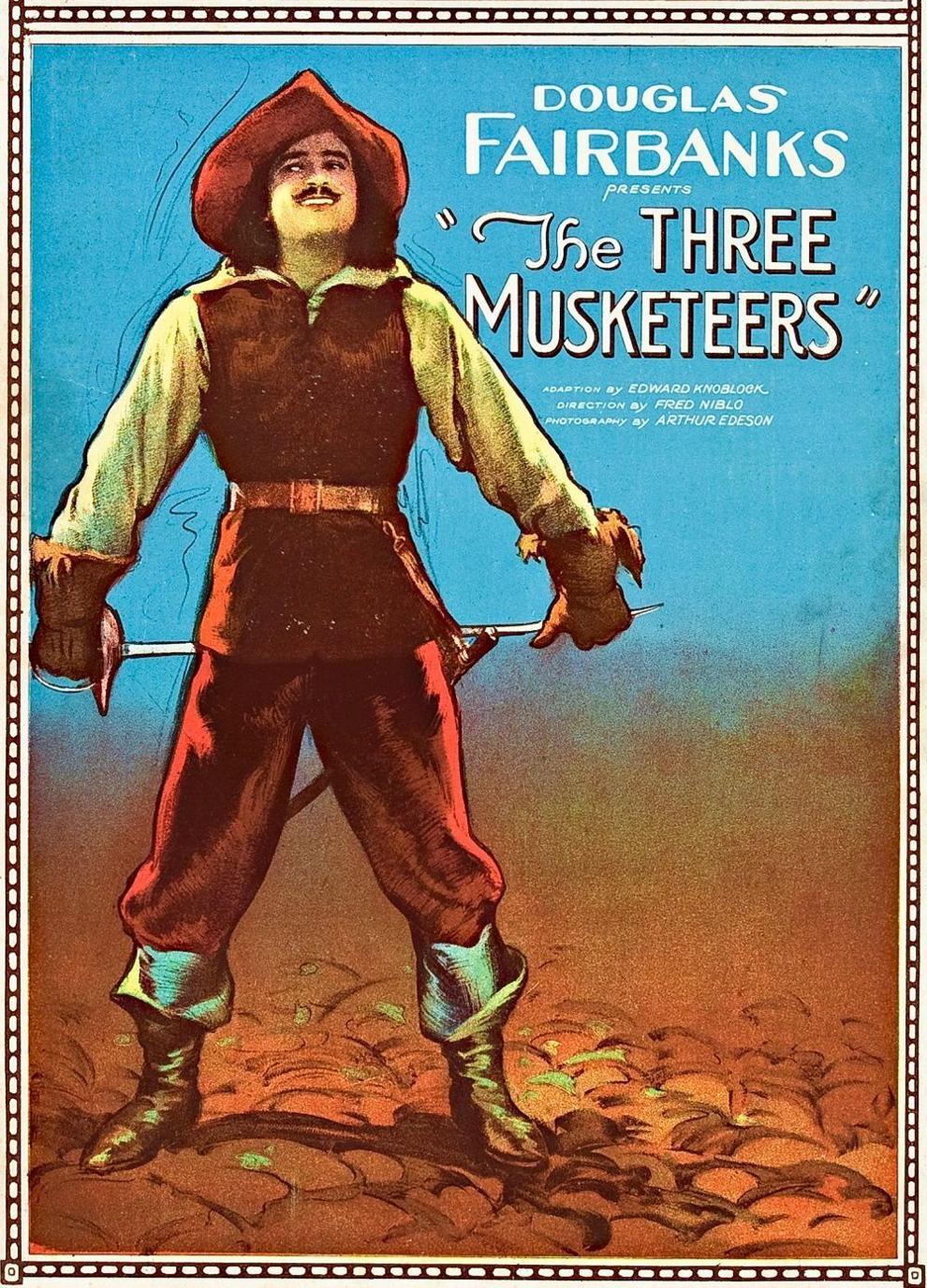 Long before it became a candy bar in the concession stand,"'The Three Musketeers" was a swashbuckling big-screen hit.
Now, 99 years later, the silent film classic starring Douglas Fairbanks Sr. as the nimble D'Artagnan screens along with a live score at 2 p.m. Sunday at Wilton's Town Hall Theatre, 40 Main St.
"The Three Musketeers," adapted from the classic Alexandre Dumas novel and directed by Fred Niblo, is a costume drama set amid palace intrigue in 17th-century France.
Fairbanks, among the most popular stars of the 1920s, was the inspiration for the character of George Valentin in the Oscar-winning Best Picture "The Artist" in 2011. Fairbanks was known for grand cinematic adventures. His one-handed handspring to grab a sword during a fight scene in "The Three Musketeers" is considered as one of the great stunts of early cinema.
Live music for 'The Three Musketeers' will be provided by silent film accompanist Jeff Rapsis on digital synthesizer.
There is no set admission fee, but a donation of $10 is suggested. Seating will be socially distanced and masks are required until patrons are in their seats. For information, visit www.wiltontownhalltheatre.com or call 654-3456.
Antiques, music and more
Treasures Antiques, Collectables & More in Amherst will host its reimagined 26th annual Power of Angels, Kitty Angels Fundraiser at 106 Ponemah Road, on Saturday and Sunday, Aug. 8-9.
Expect live music, arts and crafts, a petting zoo, food and flea market and yard sale vendors and pony rides in a county-fair type atmosphere from 9 a.m. to 5 p.m.
The musical lineup at the outdoor event will feature acts including Joey Peavey, Back to the Garden, The 5 to 9 Band, Jeff Robert, North Sound Duo,Levi Maxwell with Dawn Longval and Veronica Wargo and an appearance by Richard Parker as Elvis Presley.
Vendor cost is $30. Event is rain or shine. Local and national businesses, sports teams, vendors and others have donated items for drawings. The fundraiser will benefit Kitty Angels Inc., a volunteer-run no-kill cat shelter. For details, call 672-2535.