Recycled Percussion hits two out of the park
MANCHESTER — Junk-rock band Recycled Percussion is banging out two shows this weekend at Delta Dental Stadium.
Start time is 8 p.m. on both Saturday and Sunday, with gates opening at 6:30 p.m.
There are socially distanced stadium seating as well as spots on the outfield grass. Bring blankets and pillows, but don't bring lawn chairs or any food or drinks. The concession stand will be open on the third-side base of the stadium concourse.
Juston McKinney still 'Parentally Challenged'
PORTSMOUTH — If you didn't nab tickets to Seacoast comedian Juston McKinney's two shows tonight as part of the Live Under the Arch outside the Music Hall in Portsmouth, there are more home state shows in the works.
He'll be at the Bank of New Hampshire Stage, 16 S. Main St., Concord, at 8 p.m. Saturday, Sept. 12. Tickets to that show are $29. For information, go to banknhstage.com.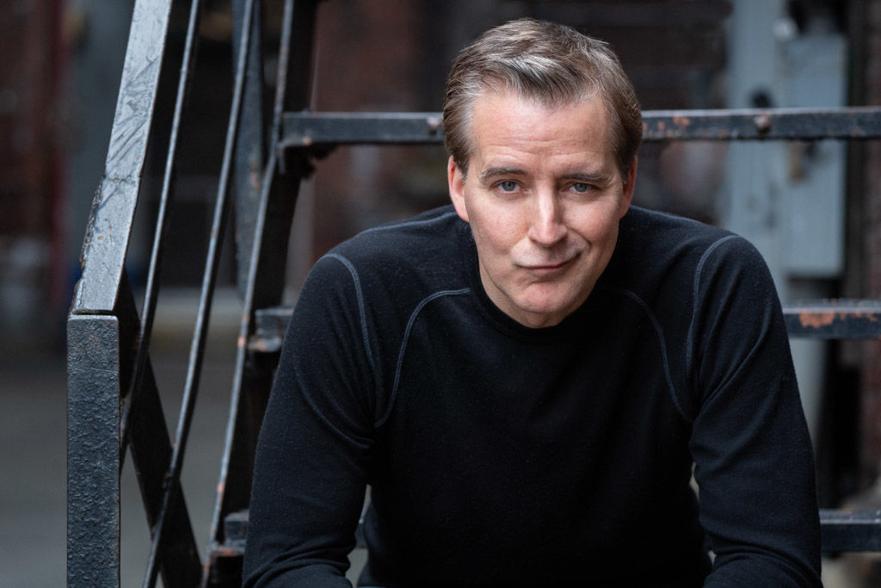 McKinney told NHWeekend that he also plans to make a return visit to the Palace Theatre in downtown Manchester Saturday, Oct. 17. Keep an eye on the venue's website at palacetheatre.org for show time and ticket sales.
McKinney, who examined the foibles of fatherhood in the 2018 "Parentally Challenged" special, has been serving up a new generation of thoughts about family dynamics during the COVID-19 pandemic. His riffs on Facebook include videos of his sometimes questionable homeschooling skills and polls on whether he's the "Best Dad or Worst Dad" in certain scenarios. He's also shared witty wisdom in his Coffee at a Distance series of videos, in which McKinney chats with — and about — his own dad, who was recovering from heart surgery and taking slow walks outside.
Happy 250th birthday, Colebrook
COLEBROOK — Postponed from July to this weekend, Colebrook's scaled-back 250th anniversary celebration will still end with a fanfare of fireworks.
The launch site will be the field behind the Colebrook Elementary School on Saturday night, however people and vehicles aren't permitted right on the grounds. Instead, people should find locations around town to watch the skies for the display.
The celebration, with a focus on traditions and changing landscapes, will kick off Friday with a video reading by area narrators of Ellsworth Bunnell's 1970 historical pageant "Even to this Valley" at 7 p.m. at the Great North Woods Center for the Arts on Route 3, Columbia. Bring lawn chairs for this socially distanced outdoor presentation.
On Saturday, the George L. O'Neil American Legion's pancake breakfast kicks things off from 7 to 10 a.m. beneath a tent at the Monadnock Congregational Church on Main Street.
Throughout the day, people can catch glimpses of the past during self-guided tours from the town hall parking lot along Colebrook Riverwalk and the Mokawk River. Pamphlets and photos will show what various sites looked like at points over the past 15 to 100 years.
In addition, there will be free guided history tours of downtown from 10:30 a.m. to 4 p.m., in groups of up to 10. Face coverings are required.
Keep it short, poets: Postcard poetry contest is on
PETERBOROUGH — A postcard poetry contest in the Monadnock Region is challenging people to get creative. But keep it short.
"This one is a real challenge to be succinct," said Bill Chatfield in announcing the Peterborough Poetry Project contest. "The challenge is to write and submit a previously unpublished short poem on the theme of keeping in touch with people."
The contest, which will run through Friday, Sept. 25, has very specific guidelines since each poem has to fit a predetermined space on the front of a postcard. The poem can't be longer than four lines, with each line no bigger than 2 inches wide.
This is the first time the Peterborough Poetry Project has done a contest of this kind. It was a creative response both to the past six months of social distancing during the COVID-19 pandemic and recent debate about the United States Postal Service.
The hope is that this puts a stamp on a possible ripple effect of goodwill at a time when a lot of people aren't able to visit with friends, family members and others who feel isolated. Chatfield said the aim is to inspire people to write and send some encouraging words that may in turn inspire others to do the same.
In the meantime, Chatfield has a tip: "My advice to poets is to write several poems, and then to run them by other people to gauge their reactions, before submitting. Also, to think how the poet would feel if they received a postcard with that poem on the front."
Entry is by regular mail only, and is open to anyone with a valid United States mailing address. There is no fee to enter. The top three submitted postcard poems will net postcard prints and postage stamps. For details, go to peterboroughpoetryproject.org.
M&D duos take the stage in North Conway
NORTH CONWAY — M&D at the Eastern Slope Inn Playhouse's Summer Slam Series continues with a pair of two-person theater shows through Sept. 13.
"Bakersfield Mist," written by Stephen Sachs and directed by Christopher Bellis, is a dramedy about what makes art and people truly authentic.
Maude, a 50-something unemployed bartender living in a trailer park, has bought a painting for a few dollars from a thrift store. Despite almost trashing it, she's now convinced it's a lost masterpiece by Jackson Pollock worth millions. But when a world-class art expert flies over from New York and arrives at her trailer home in Bakersfield to authenticate the painting, he has no idea what he is about to discover.
Show times are 7:30 p.m. Friday and 3:30 p.m. Sunday, as well as 7:30 p.m. Thursday, Sept. 10, and Saturday, Sept. 12.
"Matt and Ben," written by Mindy Kaling and Brenda Withers and directed by Mark Sickler, is a peek at the movie stars pals Matt Damon and Ben Affleck before the glare of the big time, with those high-profile romances, Project Greenlight, and, of course, an Oscar. When the screenplay for "Good Will Hunting" drops mysteriously from the heavens, the boys realize they're being tested by a higher power.
Show times are 7:30 p.m. today and Saturday and again Friday, Sept. 11, and 3:30 p.m. Sunday, Sept. 13.
Tickets and concessions need to be purchased in advance. Call 733-5275 or visit mdplayhouse.com for details.
A 'squishy, slimy' forage for fungi
HOLDERNESS — In autumn, when cool rains soak the soils and wash away recently fallen leaves, you might see these squishy, and sometimes slimy, figures poking out. They have many names, shapes, colors, sizes and … flavors.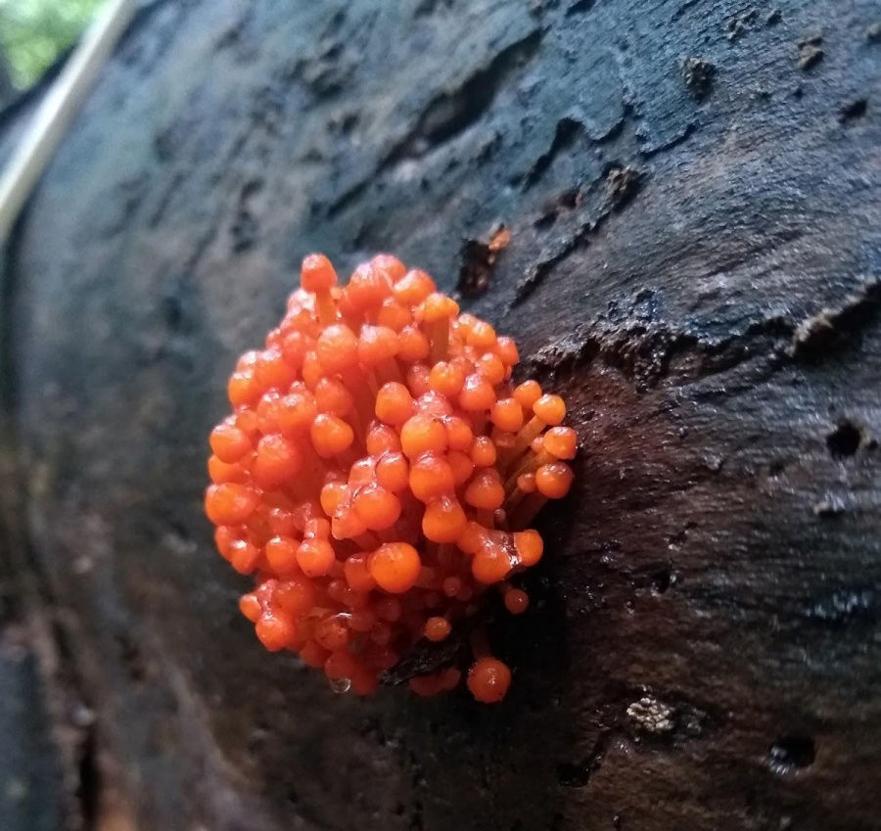 Find out all the fun details about fungi from a member of the Lakes Region Conservation Corps at a Squam Lakes Association program on Friday, Sept. 11, from 9 a.m. to 1 p.m. in Belknap Woods.
Bring a mesh bag, basket or vessel with holes in it in case you want to bring home some found mushrooms.
Lakes Region artists need your vote
TILTON — Lakes Region Art Association hosts its 80th annual Members Show through Sept. 27 at its gallery, 120 Laconia Road, at the Tanger Outlet, Suite 132.
There will be an ice cream social from 4 to 7 p.m. Saturday, September 5th at the opening reception.
Ten mediums will be judged — oils, pastels, watercolors, acrylics, digital artwork, photography, ink, sculpture, drawing and mixed media — and visitors can vote for their favorites as well.
Social distancing and mask wearing are required.
Regular gallery hours are Thursdays through Sundays from 11 a.m. to 7 p.m.