PORTSMOUTH — Two Seacoast residents who worked as production managers on the Oscar-nominated film "Knives Out" say that New Hampshire is a great place for aspiring and working filmmakers.
Chris Stinson, originally from Concord, and his partner, Amy Greene, have made 10 movies together.
Stinson and Greene, who met in Los Angeles and now call Portsmouth home, hope to inspire more people to consider the Granite State when planning movie projects in New England. They run Live Free Or Die Films, which has an office in Los Angeles.
"Knives Out" was nominated Jan. 13 for an Academy Award for Best Original Screenplay. The mystery movie, written and directed by Rian Johnson, was filmed in Massachusetts and stars Daniel Craig, Chris Evans and Jamie Lee Curtis.
Stinson, 45, and Greene, 40, say a number of crew members were from New Hampshire.
"We were the boots-on-the-ground producers. There are some producers that stay in their office in Los Angeles and never visit the set. We're the ones that are actually out in the rain getting wet," Stinson said.
Stinson fell in love with making movies at a young age in the Concord area when his father bought him a VHS camcorder in 1992. He started shooting video with his friends and decided film school was for him.
"Over the years, two of my favorite entities that have helped support films in New Hampshire are the Red River Theatre in Concord and the New Hampshire Film Festival in Portsmouth," Stinson said.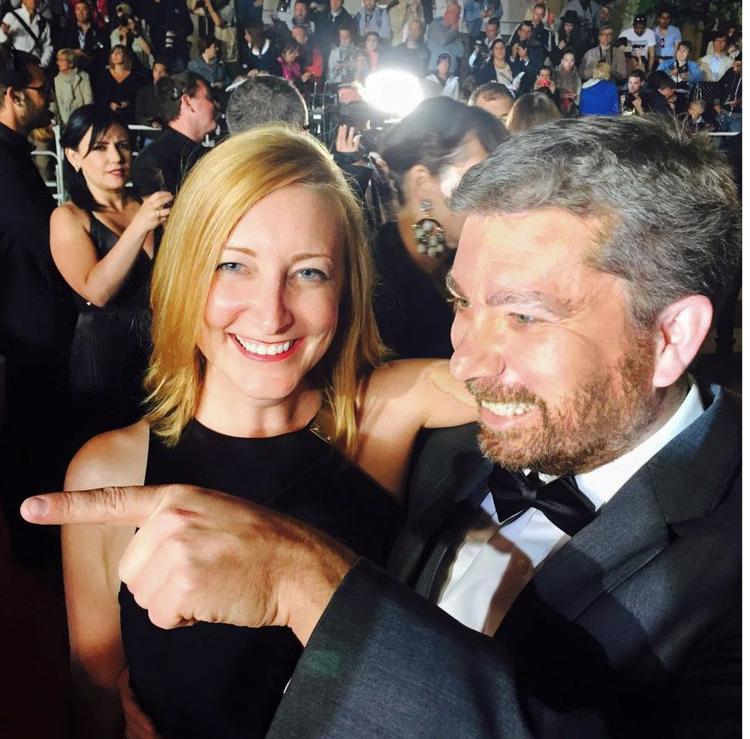 "The Lighthouse"
Growing up in New Hampshire also helped Robert Eggers' career. Eggers, 36, graduated from Oyster River High School in Durham.
He co-wrote and directed the psychological thriller "The Lighthouse," which was nominated for an Academy Award for Achievement in Cinematography.
The black-and-white film stars Robert Pattinson and Willem Dafoe as 19th-century lighthouse attendants alone and agitated on an island.
Eggers said that growing up in Lee gave him plenty of opportunity to think of situations that could drive a thriller with a New England theme. He made his directorial debut with a 2015 horror film called "The Witch."
"Both of my films, so far, take place in New England, so obviously growing up there was inspiring to me. I grew up on a dirt road in Lee in a clapboard house surrounded by white pines, which is not too far from the setting of 'The Witch,' and certainly I was afraid of the woods behind my house as a kid," Eggers said.
Eggers said an Oscar nomination for his second major film came as a surprise.
"If you are aspiring to do this stuff you just have to work harder than you can imagine and don't take 'no' for an answer, because you are going to hear 'no' more than anything else and you just have to let it roll off your shoulders and believe in yourself," Eggers said.
"The Cave"
Another Oyster River High School graduate agrees hard work can lead to success in the film industry as well as "meaningful and profound" experiences.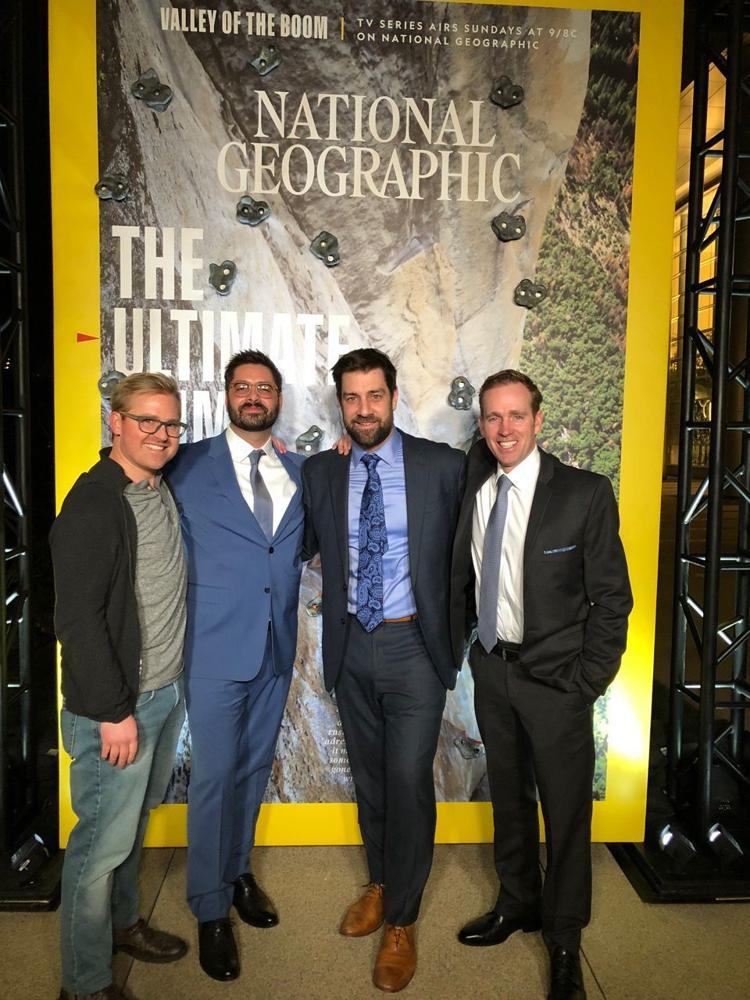 Matt Renner, 41, who grew up in Durham, is vice president of production at National Geographic Partners and is part of the team behind "The Cave."
"The Cave" was nominated for an Oscar for Best Documentary Feature. Directed by Feras Fayyad, the film tells the story of female doctors who work at an underground hospital treating besieged civilians during the Syrian War.
"As the lead creative executive representing the National Geographic Documentary division, working tirelessly to support Feras in achieving his vision was a responsibility I took very seriously," Renner said.
"From the first moment we met in Copenhagen back in October 2018, Feras graciously welcomed me into his creative safe space, and for over nine months, I worked side by side with Feras and his wonderful team... We pushed and pulled on the story's fabric and poured our hearts into the project."
Renner and his team won an Oscar last year for Best Documentary Feature for their work on "Free Solo."
The Oscars will air on Sunday, Feb. 9 at 8 p.m. on ABC.