LEBANON — Having served as the exhibition manager at the AVA Gallery and Art Center since June, Heidi Reynolds got a close look at the organization as it searched for a new executive director before she decided to apply for the job herself.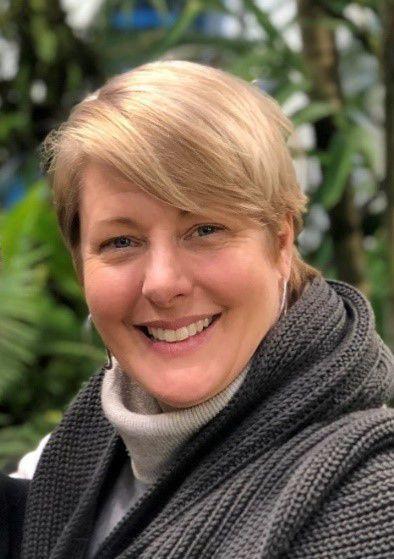 "I had a lot of supporters and friends ask, 'Why aren't you applying?'" she said.
Reynolds was announced this week as the new executive director for the art center that works to support artists and to foster the arts in the community through a variety of programming. Her selection came after the search process for a new leader had stretched on, pushing past the time frame that AVA had originally set out, she said. AVA hoped to have an executive director in place by August.
The last executive director, Paul N. "Trip" Anderson III, resigned suddenly in February. Former longtime Executive Director Bente Torjusen stepped in as the interim director.
Reynolds said the organization has undergone a lot of turnover and changes in recent years, and has in the process alienated some of the people in the community because of the changeovers. She'd like to bring stability to AVA and welcome back some of the people who have been unhappy with the changes.
"I want to make sure that they know they are welcomed," she said.
Reynolds wants to expand the public offerings with new exhibitions and rotating exhibitions. The organization has member galleries as well as exhibition space in the lobby.
"There's always something here at AVA to see," she said.
Reynolds recently got approval for a new level of membership for artists, giving them access to the member galley space and other space in the center. It will allow them to get together and hold joint exhibitions, juried showings, and other collaborative efforts, she said. That can be needed for visual artists who typically work alone in their own studio setting.
"It will hopefully give artists a sense of community," she said.
Reynolds said that while AVA serves visual artists, the organization also serves the greater community, using art as the vehicle. There are programs for adults with disabilities, for families with young children, and for seniors. The goal is to get people together for a shared artistic experience.
"A life-long photographer who studied at Columbia College in Chicago, Reynolds served on the board of Fotofest in Houston, Texas, while continuing her photographic studies at Maine Media and Santa Fe Workshops," reads the statement about her hiring put out by AVA. "Reynolds' family later moved from San Francisco to settle in Hanover, New Hampshire in 2004 where she continued her commitment to service as a volunteer and board member at several non-profit organizations. Most recently, Reynolds worked in development at Northern Stage, managing the corporate sponsorship and exhibiting artist programs, and at the Montshire Museum of Science, coordinating development events and managing volunteers."