With summer attractions beginning to open across a re-emerging Granite State, North Conway's Cranmore Mountain Resort is wheeling out a new mountain bike park on Saturday.
It's part of a modified re-opening that also will feature the return of Mountain Adventure Park rides including the zipline, giant swing and scenic chairlift rides, along with outside deck dining at the resort.
"Going into this season, we have shifted our focus to attractions that allow us to maintain social distancing with our guests and staff," said Cranmore President and General Manager Ben Wilcox. "We've also really shaken up how we sell our tickets. To maintain social distancing, we are limiting the number of people allowed in the park at one given time by moving to time-block ticketing. Spreading out our guest visits over a full-day period will eliminate any crowding concerns."
The new bike park features 5 miles of trails, as well as a skills park at the base of the mountain.
NHWeekend asked Becca Deschenas, Cranmore's marketing director, for some details about the new attraction.
How do riders get to the site? Do they ride a chairlift?
The bike park is lift serviced, with access to three trails via the South Quad. There are bike trays on the lift, where the rider can easily load their bike onto the tray on their own, and then get on the chair directly behind it. There will be operators at the top to help unload bikes.
Do people need to rent bikes? Can they bring their own?
Rental bikes are available for rent at CranK Bike and Repair, which is located in the base area. We offer the Rossignol All Track full-suspension enduro bike, in small through XL frames for adults and Kids All Track bikes in a 20" and 24" frame.
Guests can bring their own, (but it's) limited to mountain bikes, adaptive equipment and other equipment approved in advance by the resort. Trailers, mountain boards, child seats, tandems and unauthorized motor vehicles are not allowed in the park or on the chairlift. Fat bikes are not allowed on the chairlift as they do not fit the bike trays. The smallest bike that will fit on the bike tray on the lift is a 20."
Do people need to book in advance to get a spot in a time block?
We are offering full day (10 a.m. to 5 p.m.) and half day (10 a.m. to 1 p.m. or 2 to 5 p.m.) Because of Covid-19, we have made some adjustments to our summer operation, which means limiting capacity in the park at any given time. We are recommending people purchase their tickets (or rent bikes) online, in advance at cranmore.com. This is to limit time spent at the ticket office, and to also secure their time.
Can you tell me about some of the courses/trails?
We have three trails off the lift, in addition to a traverse trail that leads to the skills park area. "Learning Curve" is our easiest trail and is rated "Easier" terrain. It's machine-built, and very smooth — 1.3 miles.
"Day at the Beech" is another very smooth machine-built trail and is rated more difficult. It is 1.14 miles, with larger berms.
The Stembogen is the third trail and is rated the most difficult at the mountain. It's .86 miles.
What you need to know: Cranmore is located at 239 Skimobile Road, North Conway. Call 800-786-6754 or visit cranmore.com.
Cost for lift service and bike trail access is $29 for a half-day ticket and $39 for a full day. It's $15 for the Skills Park only. Mountain bike rentals range from $45 to $79. Helmets, elbow and knee pads and bike insurance carry fees. There is also a limited number of bike park season passes for $149. Beginner lesson packages are also offered.
Here's a look at some other attractions opening up in the Granite State:

C astle in the Clouds
Route 171, Moultonborough, opening Wednesday, July 1.
The 16-room mansion was designed by Boston architect J. William Beal, and built in 1913-14. Shoe magnate Thomas Gustave Plant named his Craftsman-style castle "Lucknow."
Precautions: All staff, volunteers and guests are required to wear face coverings. Entry is by time slot, and tickets must be purchased on site. Inside, visitors will need to follow one-way paths.
Info: The Gift Shop has been relocated inside the Carriage House. Food, beverages and ice cream are available at Café in the Clouds.
The scenic road off the front gate on 171 is open only to pedestrians and hikers. Visitors in vehicles should take Ossipee Park Road, about 2 miles north of the main entry, for parking spots.
Those with handicap stickers or license plates can park at the ticketing office outside of the Carriage House.
The M/S Mount Washington
The Lakes Region's signature cruise ship and floating restaurant has set sail on a modified schedule of cruises. There is one lunch cruise daily at 12:30 p.m. from Weirs Beach, and beginning June 27 dinner cruises will be offered throughout the summer on Mondays, Wednesdays, Fridays and Saturdays.
Precautions: Cruises are limited to half regular capacity. Face coverings are required for all passengers, who can remove them once seated at assigned, distanced tables. Table service has replaced buffet service.
Info: 366-5531 or cruisenh.com. Cost for lunch cruises are $40 per person and dinner cruises generally are $40 to $55. (Note: The M/V Doris E and U.S. Mailboat Sophie C remain closed for public cruises.)
Manchester Millyard Museum
In Mill No. 3 at the corner of Commercial and Pleasant streets in the historic Amoskeag Millyard, will reopen Wednesday, July 1.
See how life has evolved — and continues to reshape life — around the Queen City's Amoskeag Falls.
Precautions: Masks are required in common areas. A limit of 30 visitors will be permitted inside at a time. Use only the Commercial Street entrance and stay on the first floor. Floor directional arrows will guide one-way flow through the museum. Some interactive components have been temporarily removed to reduce contact.
Info: 622-7531 or manchesterhistoric.org. Regular admission is $4 for ages 12 to 18, $8 for adults, $6 for college students and seniors, and free for children under 12.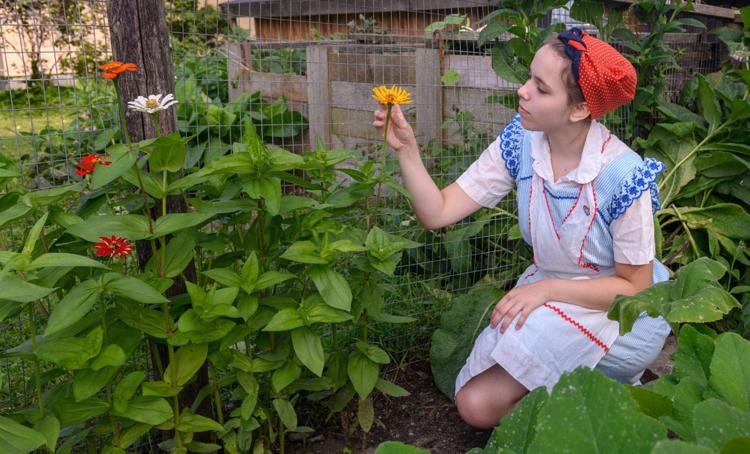 Story Land
Looking ahead, the family amusement park will open to the public Wednesday, July 22, with the park's Friends and Family day set for Wednesday, July 15, and a season pass-holder preview for Friday through Sunday, July 17-19.
Precautions: There will be temperature checks to get into the park, and visitors 3 and older will be required to wear face coverings.
Guests will need to register for a visit, in addition to having a pre-purchased ticket or season pass, which should be purchased online. There are no walk-up sales this summer.
Capacity within the park and on the rides will be reduced to comply with social-distances guidelines.
Strawbery Banke Museum
14 Hancock St., Portsmouth, opening Wednesday, July 1.
"Emerging Renewed:An Interpretive Tour of the Historic Waterfront Neighborhood of Strawbery Banke" will run from 10 a.m. to 3:30 p.m. daily.
Because the historic homes themselves are still closed to the public, this tour will revolve around the exteriors of four of the houses, their histories and associated landscapes and gardens. Sites include the 1695 Sherburne House, 1830 Rider-Wood House, 1919 Shapiro House and 1943 Abbott Store and Victory Garden.
Precautions: Visitors need to wear a face covering over mouth and nose, and keep 6 feet of distance from others.
Info: 433-1100, strawberybankorg. Advance ticket purchase is recommended. Admission is $15 for adults and $10 for ages 5 to 17; it's free for children under 5, however a ticket is required. Military and veterans receive complimentary tickets through the Blue Star Museum initiative.
McAuliffe-Shepard Discovery Center
2 Institute Drive, Concord.
The museum, planetarium, Science Store and Countdown Café will reopen July 1. Summer hours will be Wednesday through Sundays from 10:30 a.m. to 4 p.m.
Planetarium shows will include "Take Flight!" at 11:30 a.m., "Dawn of the Space Age" at 1 p.m. and "Tonight's Sky" at 2:30 p.m.
Precautions: Visitors 3 and older need to wear face covering. Purchase tickets online, or at the counter by credit or debit card or check — no cash transactions.