Don Campbell leads homage to Dan Fogelberg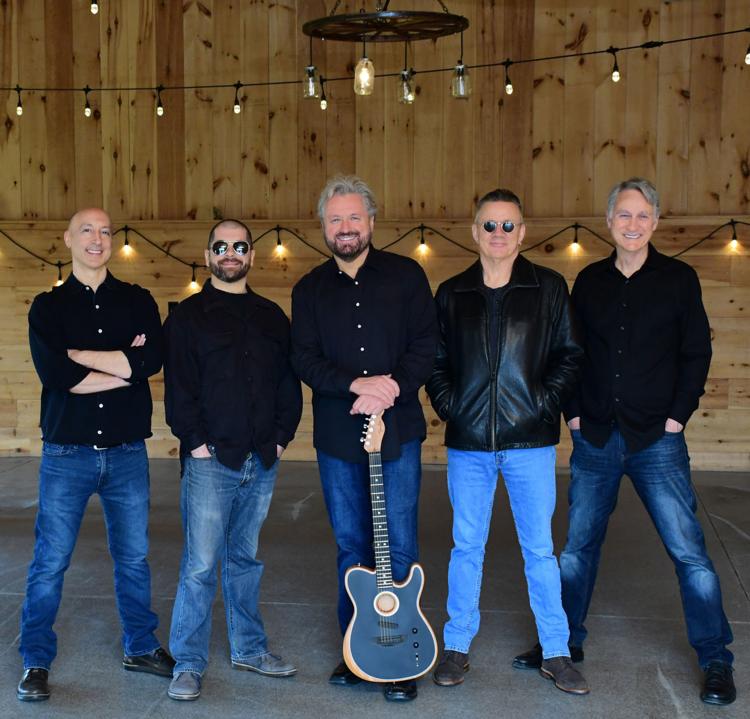 FRANKLIN — The Don Campbell Band takes the stage to celebrate the music of the late Dan Fogelberg at the recently reopened Franklin Opera House inside City Hall, 316 Central St., at 7:30 p.m. Saturday.
Known for his lyricism and folk-rock style, Fogelberg died in 2007 at the age of 56. His top tunes included "Longer," "Same Old Lange Syne" and "Leader of the Band."
Officially endorsed in April 2014 by the Fogelberg Association of Peoria, Campbell and band mates tour the country performing "An Evening of Dan Fogelberg Music." Campbell's double CD "Kites to Fly: Celebrating the Music of Dan Fogelberg" was nominated for an Independent Music Award.
Currier exhibit charts new look at Queen City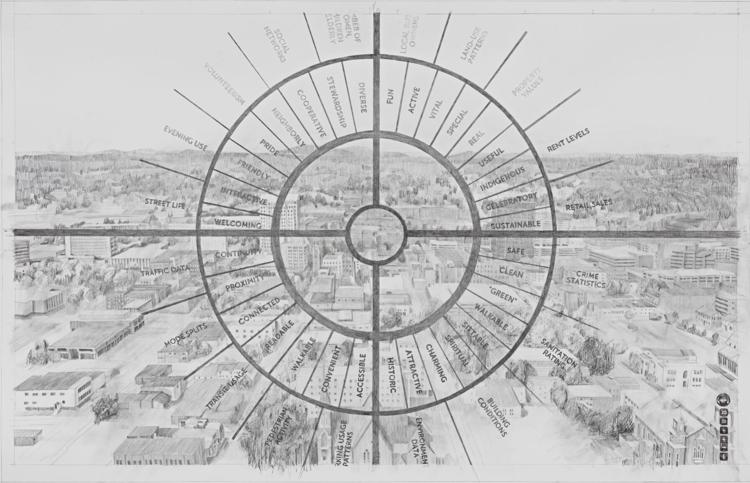 MANCHESTER — Can the architecture of a city affect people psychologically and physically?
That's the premise behind an exhibit opening today at the Currier Museum of Art.
"Critical Cartography, Larissa Fassler in Manchester," which runs through spring 2021, focuses on the symbiotic relationships between people and places.
Fassler in 2019, then an artist in residence at the Currier, explored Manchester's downtown, observing, sketching, and mapping the movement of people through shared public spaces. The Berlin cartographer researched the city's planning, history, community, and social issues and spoke to many members of the community.
Next she crafted four monumental drawings that reflect her impressions through intricate compositions featuring maps, annotations and imagery. Her works explore the use of public spaces, the role of community organizations in supporting the needs of citizens, as well as the effects of poverty on the physical, mental and emotional health of a community.
Comedian Bob Marley is coming over from Maine
ROCHESTER — Mmm-yup, Maine comedian Bob Marley is at it again, with a slate of wicked good shows coming up in the Granite State.
First up, he'll be at the Rochester Opera House in City Hall, where he had a sold-out run in September. He'll be on stage today (Thursday) at 8 p.m.; Friday at 6 and 8:30 p.m.; Saturday at 3:30, 6 and 8:30 p.m.; and Sunday at 5 and 7:30 p.m. Info: www.rochesteroperahouse.com or 335-1992.
Then he'll head to the Claremont Opera house for stand-up shows Friday, Nov. 20, at 6 and 8:30 p.m. and Saturday, Nov. 21, at 3:30, 6 and 8:30 p.m. Info: www.claremontoperahouse.info or (603) 542-4433.
He also has dates scheduled at the Capitol Center for the Arts Wednesday and Thursday, Dec. 30-31. Show times are 6 and 8:30 p.m. Info: ccanh.com or 225-1111.
Le Vent Du Nord virtual concert tonight
PETERBOROUGH — Peterborough Folk Music and Deb's House Concerts announce a live streaming concert featuring Quebecois band Le Vent Du Nord at 8 p.m. today.
Children's Book Festival goes online
PORTSMOUTH — Strawbery Banke Museum presents its sixth annual Children's Book Festival in a virtual format starting at 10 a.m. Saturday.
The lineup will include JoAnn Adinolfi, Denise Brown, Layne Case, Matt Forrest Esenwine, Terry Farish, Janis Hennessey, Diane Jones, Lauren Levine, Carol Lincoln, Katherine Picarde, David Warrender and Amy Zydanowicz.
Adaptive arts exhibit in Hampton
HAMPTON — An exhibit of work created by artists with developmental disabilities and acquired brain injuries will go on view at Lane House Arts Center today.
The collaboration between the center and One Sky Community Services centers on a series of adaptive art classes. Seventeen artists created work during the eight-week program.
The exhibit will remain on display through Sunday, Nov. 29. Hours are 10 a.m. to 5 p.m. Wednesdays through Saturdays and noon to 4 p.m. Sundays at 380 Lafayette Road.
"We are thrilled to be able to offer these classes," said Karen Desrosiers, teaching artist and founder of the Lane House Arts Center. "People with alternate abilities can often struggle to communicate. Art provides a way for them to express themselves and interact with others. To see the joy on the students' faces as they create and the sense of accomplishment they get from creating works of art is amazing."
Silent thriller 'Dr. Mabuse' in Wilton
WILTON — It's a film so big, it takes two days to show it all.
"Dr. Mabuse, the Gambler," a pioneering crime thriller that pushed the boundaries of cinema and story-telling when it hit theaters in 1922, will be screened at 2 p.m. both Saturday and Sunday at the Wilton Town Hall Theatre, 40 Main St. Total run time is four and a half hours.
It's the tale of a criminal mastermind who uses disguises and hypnosis to defraud and control his wealthy victims.
Based on a contemporary novel by Norbert Jacques, the film was set in Germany after World War I, aiming to capture the chaotic and unreal nature of life in Berlin at the time.
Silent film accompanist Jeff Rapsis of Bedford will play an original score for both parts — "The Great Gambler: A Picture of the Time" and "inferno: A Game for the People of Our Age.
Players' Ring offers 'Proof'
PORTSMOUTH — The Players' Ring, 105 Marcy St., will present David Auburn's Tony Award and Pulitzer Prize winner "Proof," a psychological thriller about a brilliant mathematician struggling to untangle her father's legacy, Friday through Nov. 22 both on stage and online.
Joe Nelson directs the production and Nicole Jones, Jen Henry, Jacob Randlett and Paul Strand star in the show.
The play revolves around Catherine, a woman who grapples with how much of her late father's mathematical genius — and madness — she has inherited.
Ice Castles forming in North Woodstock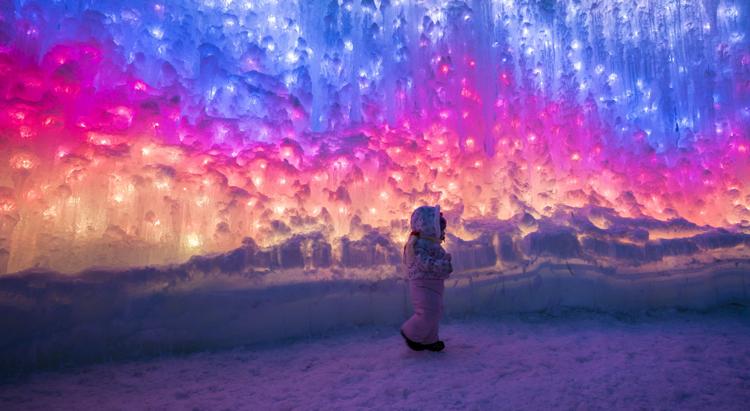 NORTH WOODSTOCK — Plans are crystalizing for Ice Castles' return to New Hampshire. This year's icy wonderland will feature some social distancing measures and both a new quarter-mile winter light walk in the forest and a sledding hill.
Weather permitting, ice artisans will begin growing and harvesting up to 10,000 icicles each day beginning in late November to construct the frozen attraction.
The winter playground is projected to open in early January 2021.
This year's Ice Castle will feature popular features from years past, including ice slides, crawl spaces, caves and illuminated fountains, but the design has been tweaked to feature one-way passage to limit exposure between guests, and visitor capacity has been reduced. Staff and guests will be required to wear a mask or face covering.