F rom deep in the heart of Nashville's country music legacy, Kathy Mattea has a pretty weighty list of accolades, from two Grammys and four CMA awards to a handful of gold albums and a platinum greatest hits collection.
But when a master filmmaker from New Hampshire's Monadnock Region reached out, it was another kind of dream come true.
"If Ken Burns turns his lens on your corner of the world, it's one of the biggest honors. It's an amazing thing," Mattea says of the Emmy-winning filmmaker who has his own share of industry hardware.
A few years ago, Burns, director and producer, and Dayton Duncan, writer and a producer, were mapping out plans to do some background work in Mattea's home city of Nashville for what would become 2019's sweeping look at "Country Music."
"Casually (Burns) said, "We're going to be bouncing into town from time to time to do research stuff. Would you mind if I picked your brain now and then?' Unbeknownst to me, that meant I was a consultant on the film," she says.
"What they do is cast their net wide and then they filter everything through it like a sieve. They get everyone's stories — all these threads — and then develop the narrative. My husband (Jon Vezner) and I were all kinds of humbled by the end of it."
On the way to screening the first edit of the project in New Hampshire, Mattea was admiring the autumn colors when Dayton mentioned a couple of details about the documentary.
He said, "I'm going to tell you something before you get there. You're the first face we see and the first voice we hear. I just didn't want you to be shocked," she says with a wry chuckle. "I'm like, 'Really? Are you sure you don't want Marty Stuart or Vince Gill or Merle Haggard or someone else to open the show?' I just could not wrap my brain around that at first."
It made sense later, because of her long ties to Nashville and in particular one of its celebrated musical haunts. Her story paints a perfect entry point into this exploration of country music.
Headed for NH
Mattea is back on the road, set to play Jimmy's Jazz and Blues Club in Portsmouth at 7:30 p.m. Wednesday, Nov. 17.
"We have been chomping at the bit to get back out on tour," Mattea says. "If feels like we have waited forever to bring this trio out."
Mattea will be joined by Eric Frey on upright bass and fiddler Fred Carpenter. Frey's songs have been used in television and film, including HBO's "Treme," on which he also acted for three seasons. Carpenter has toured with Emmylou Harris, George Strait, Ronnie Milsap, Suzy Bogguss and Paul Overstreet.
Next year, Mattea has a slate of shows planned with friend Suzy Bogguss.
Plus, she's taken over as host of Mountain Stage, a music radio show produced by West Virginia Public Broadcasting and distributed globally by National Public Radio. It's based in the same West Virginia town where she spent her childhood.
"It's about bringing West Virginia culture to the wider world in a way that isn't stereotypical hillbilly. I'm curating and discovering new people and enjoying that sense of camaraderie."
Voice of experience
Overall, she's in a good place now, but for a time she thought the familiar voice behind fan favorites "Where've You Been," "Eighteen Wheels and a Dozen Roses," "Goin' Gone" and "She Came From Forth Worth" was faltering.
"I would go to hit a note that I knew how to hit and it would not be the same. It would splat out or it would break or it would be strained or I would be flat," Mattea recalls.
That's when a conversation she's filed away in her mind filtered to the surface. She was back at an event, looking for a quiet corner for a moment. Near the fire exit, she found herself face to face with Tony Bennett — and the unlikely chance to ask a music great some kind of meaningful question.
"I heard you sing tonight, and I know how old you are. How do you do that?," she said. "And he just smiled. He was very gracious. He said, 'Well my voice isn't what it once was, but it's a lot better than it was a couple of years ago. I found a teacher and I started working again. And it's improved.'"
Fast forward to Mattea's own vocal struggles years later, in her 50s. She now thinks menopause hastened some of those changes.
She, too, wound up working with a teacher who helped her retool her technique and embrace a slightly different range and depth. "She knew when to lean in and when to be gentle to help me find my way. I'm in such a good place now. I told the guys last week that I finally feel like I love my voice again. It was a process."
Sometimes she performs songs in a lower key than originally recorded.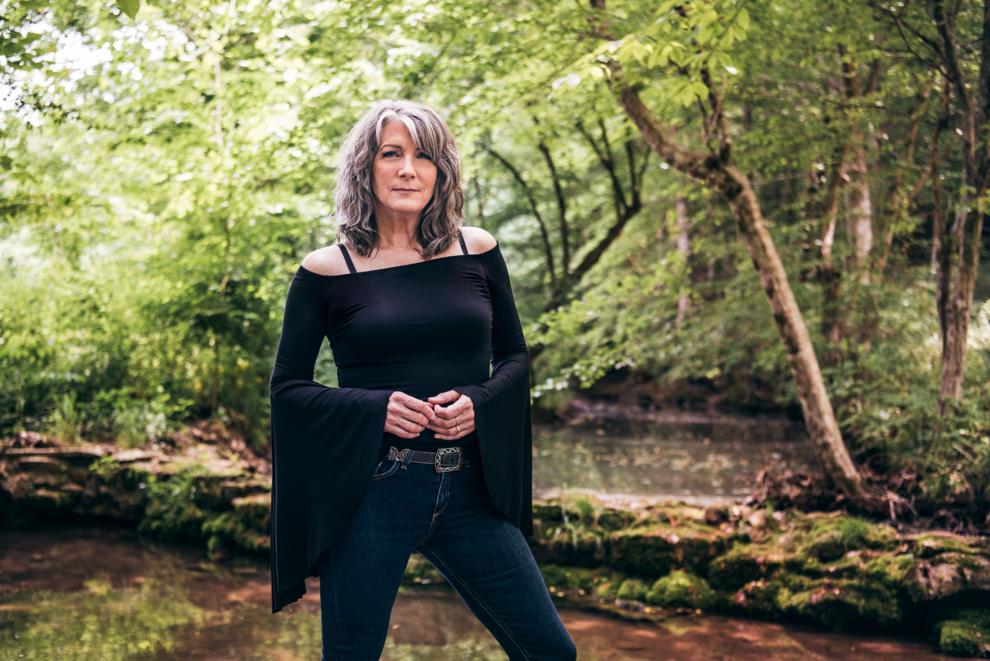 "I've learned how to not try so hard, to collaborate with my voice. I've found my way to a place where it feels richer, low notes feel more round and full, and it feels a little more effortless than it used to in some ways."
"Where've You Been"
That's a tactic she's brought to "Where've You Been," a song for which she won the Grammy for best country, female vocal performance in 1990. Vezner and Don Henry wrote the song, a heartfelt tribute to Vezner's grandmother who, close to death and with advanced Alzheimer's disease, had a moment of clarity and recognized her husband:
"Where've you been? I've looked for you forever and a day. Where've you been? I'm just not myself when you're away."
Decades later, Mattea relived those lyrics when her mother battled Alzheimer's.
"There's a saying in songwriting: If you go deep enough in the personal, it becomes universal. I've just heard so many stories over the years from people who have had similar experiences — sometimes exactly the same experience. The idea that someone could be losing their capacity to be themselves and recognize the world (yet) somehow this great love has brought them back — that's the kind of connection we all long for."