"I stood there ... vowing to return to the Temple Market one day when I was a world-famous writer/stewardess/lady doctor. I would show (checkout clerk) Horrible Heddy I wasn't a project kid anymore."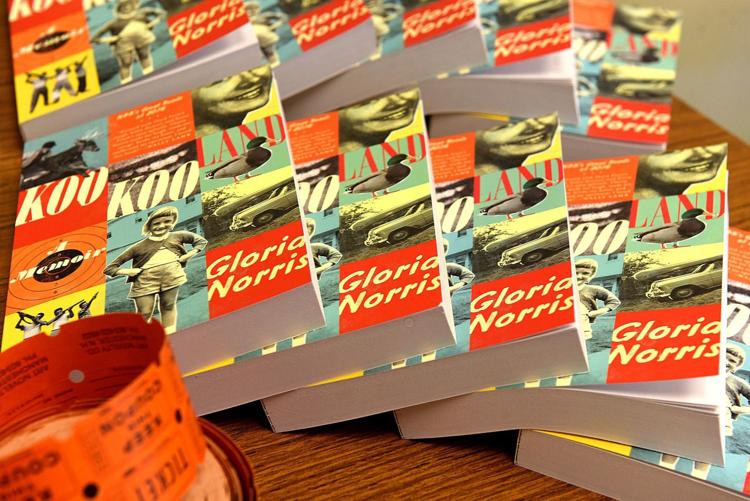 Y ou could excuse Gloria Norris — the Manchester native and author — and her touch of smugness as she read that sentence last week from her critically acclaimed 2017 memoir "Kookooland."
After all, nearly everything she had predicted has happened.
She is famous — if not world-famous, then at least New Hampshire-famous and literary-famous.
She has returned. Like she did Wednesday, when she spoke in the activity room of the Elmwood Gardens, the south Manchester housing project the plays prominently in "Kookooland." (And is only about four blocks from Temple Market.)
And she's not a project kid anymore. She now lives in southern California, writes screenplays and gets paid to speak about topics that "Kookooland" addresses such as domestic violence and poverty.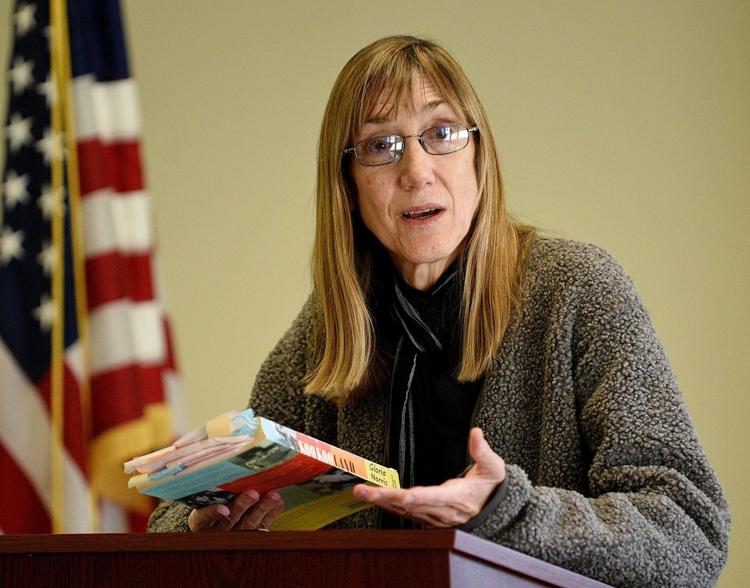 "You had a lot to contend with from grade one as a project kid," Norris told about three dozen people, many Elmwood Garden alumni. Bakersville School teachers designated the Elmwood Garden kids with secret checkmarks on their rolls, she said. The project kids sat in the back of class and were mostly ignored. And people like Horrible Heddy had their notion of project kids.
"I do remember feeling that stigma of public housing," said Renie Denton, a former Elmwood resident who attended the reading. Denton now runs Manchester Community Resource Center, which provides English instruction, computer classes, summer youth jobs and other assistance to low-income city residents.
Among the other former Elmwood kids who showed up were Manchester Alderman Bill Barry and recently retired postal clerk Steve Czaja.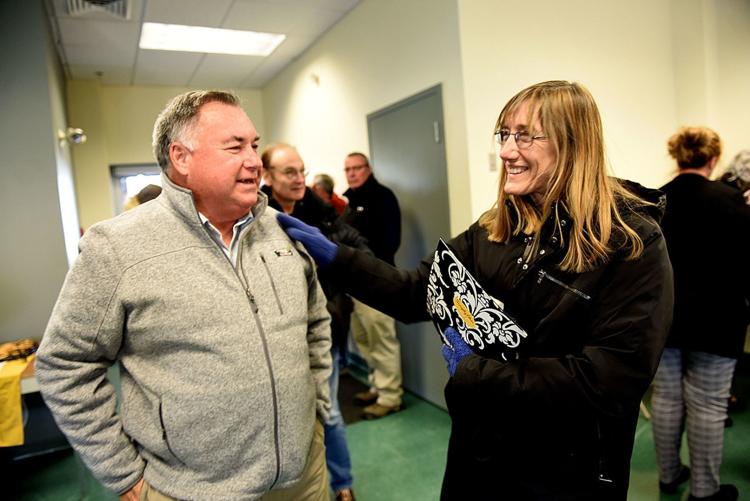 "The one thing about living here, no matter what age you were, you had somebody to play with," Czaja said. "There were kids everywhere."
During the summer, boys played baseball all day with only a break for lunch. Mobs of girls took over the streets in roller skates, which wasn't a problem because only about a third of the residents had cars. Everyone had a small plot for a vegetable or flower garden.
"We never knew we were poor," said Denton, who grew up with a single mom and four siblings.
Norris said she's visited Manchester a handful of times since the publication of her first book. During this trip, she spoke to students at Central High School and inmates at Rockingham County jail.
She also hosted a gathering at Manchester Community College to celebrate One Book, One City. "Kookooland" was this year's designated book.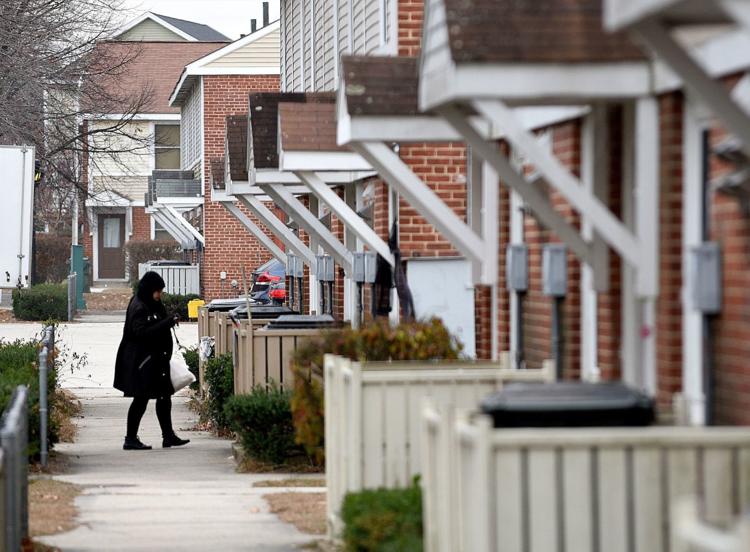 Norris' memoir uses humor to portray the life of a 9-year-old girl coming to realize that her world is not all fun. Chapter after chapter details her father's shady deals and the intimidation, name-calling and threats that he directed at Norris, her sister and mother.
One former Elmwood resident, who didn't want to give a reporter her name, said the ugliness at Elmwood Gardens came out at night, along with the drugs and alcohol.
"I was safer outside than inside," Norris said.
Like her book, her talk last week focused on her father. Jimmy was racist, bigoted, and an alcoholic. He charmed people. He was far ahead of his time by peddling oxycodone-laden Percocets decades before the opioid crisis. He would have killed his wife if she tried to leave. He dies toward the end of the memoir.
But Norris' relationship and feelings toward her father are complicated. He was a reader and encouraged his daughter's reading. His grit encouraged her to take risks, such as quitting a New York City job with Woody Allen to move to California to write screenplays.
Even his poverty helped prepare her for the feast-and-famine life of a Hollywood writer.
"My father's still in my brain, that little bit of Manchester," Norris said. She acknowledged a love for Jimmy, but it was a tough love.
Norris attributes her survival to a genetic predisposition against drugs and alcohol, a loving mom and lots of therapy.
"There's no formula for why I'm here. It's not true that 'If I can do it anyone can do it.' I needed a healthy dose of luck to get where I am," Norris said.
And where she is, how far she's gone, makes the people of Elmwood proud.
"A lot of us made it big — most of us stayed out of jail," said Czaja, who now lives in Candia. "But she made it really big."