B ustling receptions for new art shows and community events like art walks are on hold for now. But Rebecca Proctor's gallery, The Art Center in Dover's Washington Street Mills, is finding a way to grow.
The gallery has been enmeshed in the local arts community for more than three years, but the pandemic presented an opportunity to go global.
"When the pandemic hit, I said, 'Let's roll out a virtual gallery,'" Proctor said.
Virtual visitors navigate to an image of a white room, with pictures of several paintings and prints on the walls. Instead of sidling up to an interesting work, a virtual gallery-hopper can click for a closer look, and a little background about the piece.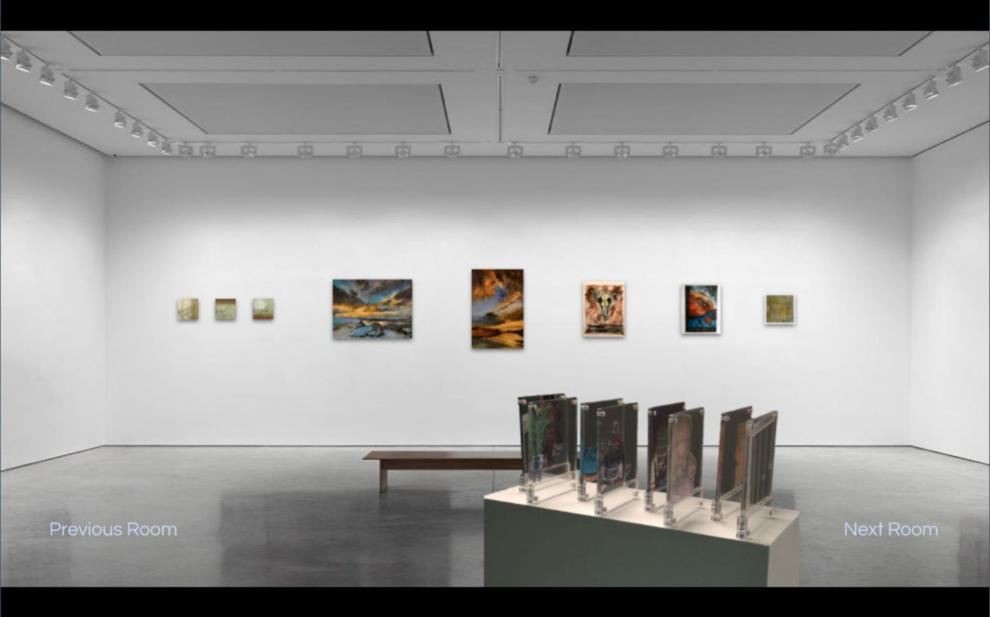 Proctor had been interested in shaking things up, and had been toying with the idea of a virtual gallery for some time.
"The virus put a fire under us — we need to do this now," she said.
The virtual gallery is a major shift from Proctor's locally-focused life in the arts. Proctor has run a custom framing business for more than a decade, and has had different gallery spaces in the mill buildings for 14 years, she said.
The Art Center, when it opened three years ago, was a community hub for visual arts, as well as music, theater and writing. Fourteen artists work out of studios Proctor rents. Local students come in for classes and to use a printmaking studio. Proctor was one of the founders of Dover's Art Walk, and held busy receptions for new shows on the first Friday of every month.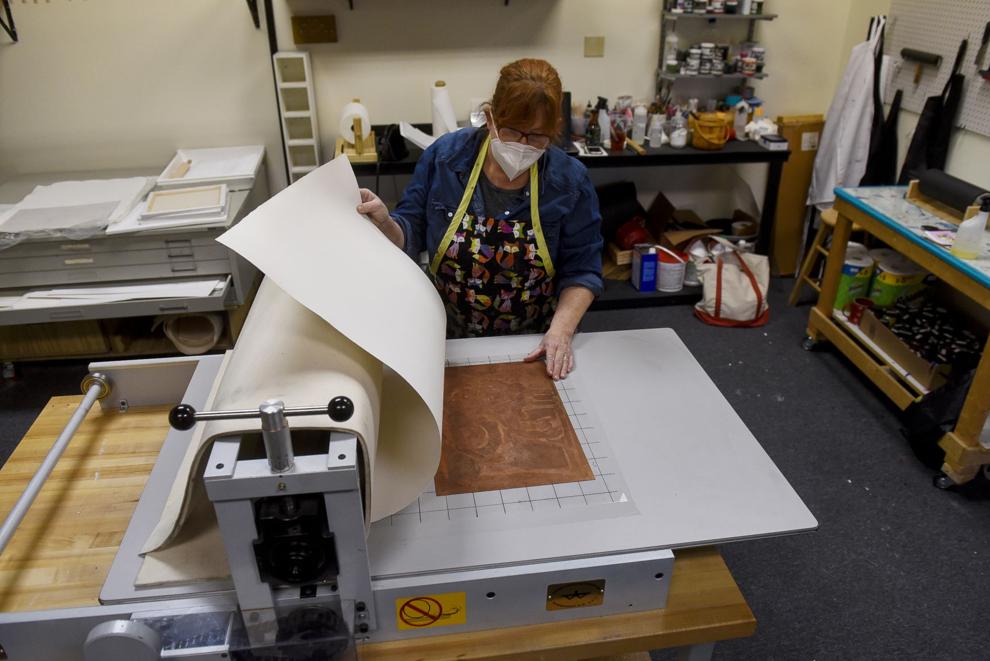 COVID-19, of course, put much of that on hold last year.
"We redirected our energy, and focused on getting work into our virtual gallery," Proctor said. "It's been working."
The pause on community events has let Proctor slow down a little, she sad.
"I still work a lot, but I was working every day, seven days a week," she said. "This has really changed my life, but made it much easier, a lot more productive."
The in-person gallery reopened in the summer, and Proctor decided to put on a group show every other month, instead of solo shows or small group shows every month. Just 10 people at a time can visit the 6,000-square-foot gallery—a far cry from the bustling Friday evening receptions that used to kick off new exhibits.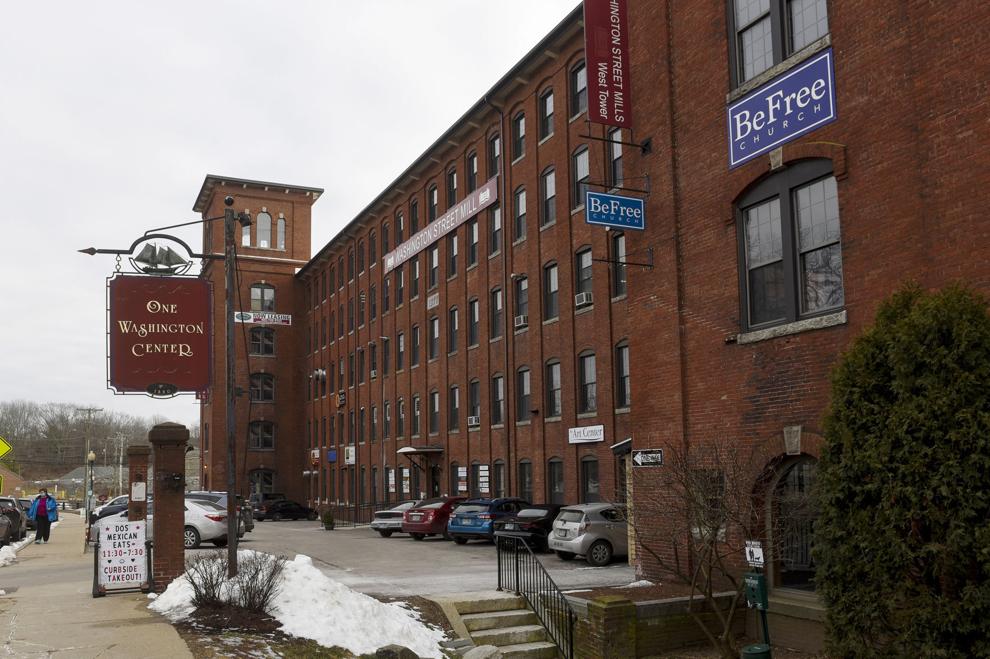 For a recent show, titled "Creating in Isolation," Proctor said she received submissions from all over the United States, as well as Canada and the United Kingdom. The works dealt with quarantine in COVID and other times of isolation and retreat from the world, Proctor said.
"We're seeing more and more entries," Proctor said. The new exhibit, on printmaking, got submissions from Ireland, Poland and Italy as well as the United States and Canada, Proctor said. "Which is very exciting."
The local community is still staying home for the most part, but now, people from all over the world are finding the gallery, she said. The friends and family of those new far-flung artists can see the work on "walls" with other pieces, and people can buy art from the website without ever visiting Dover.
"More people are seeing the exhibits than when we were doing the receptions," Proctor said. She hopes eventually, sales will rise too.
The changes feel not like constraints, but like opportunities for the creative, entrepreneurial spirit. "To me, I'm so excited," Proctor said.
And the new way of showing the art, with more group shows and the virtual gallery, is exciting. But nothing is as exciting as seeing the art, Proctor said, when it's shipped in to be displayed. Nothing beats seeing the art in person.
"The boxes come in," she said, "it's like Christmas."