Mirror exhibit a glimpse of 'Reflections through the Ages'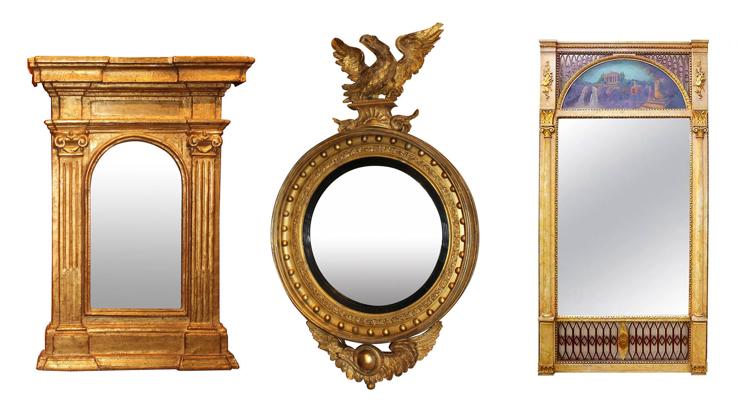 MILFORD -- Peer into "Three Centuries of Mirrors: Reflections through the Ages," a curated collection of period and vintage mirrors at New Hampshire Antique Co-op, 323 Elm St. through March 31.
A pre-Valentine's Day champagne reception will take place from 1 to 3 p.m. Sunday in the upstairs gallery.
The exhibition, in the Tower Gallery, ranges in style from late 1700s Rococo styles to the 1950s mid-century modern era.
The first man-made mirrors were created in Egypt as early as 2500 B.C using polished brass, Co-op officials said. Glass mirrors appeared in Venice in the16th century when craftsmen learned to make glass sufficiently clear to back with foil — a tin and mercury amalgam — and produce a true image. Known as "looking glasses," they quickly gained in popularity throughout Europe and the rest of the world.
Although the original intent of the invention of mirrors was to reflect images for the sake of vanity and decoration, the scientific importance of the mirror soon became apparent. From microscopes and mathematics to astronomy and architecture, mirrors found their way into the world of science.
For this showing, decorative mirrors of all kinds are on display, from gilded Federal convex wall mirrors to Italianate dressing mirrors and vintage starbursts to eglomise, brass and polychrome framed mirrors in round, oval and irregular forms.
For more information, call 673-8499 or visit www.nhantiquecoop.com. The shop is open from 10 a.m. to 5 p.m. daily.