Check out our picks for concerts across the Granite State this weekend, from Fruit Bats to Peter Wolf and a Jerry Garcia tribute show to the funky Americana of Crys Matthews.
THE GARCIA PROJECT is a nationally touring Jerry Garcia tribute show that recreates specific set lists from performances by the Jerry Garcia Band from 1976 to 1995. Next up is an 8 p.m. Saturday at the Rochester Opera House, 31 Wakefield St. Tickets: $20-$28. Info: rochesteroperahouse.com or 335-1992.
PETER WOLF and the Midnight Travelers will play a 7:30 p.m. show Saturday at the Flying Monkey Movie House and Performance Center, 39 S. Main St., Plymouth. Wolf is known as the front man of the J. Geils Band on tunes including "Centerfold," "Freeze Frame," "Love Stinks" and "Musta Got Lost." He has dueted with Mick Jagger, Keith Richards, Aretha Franklin, Merle Haggard, Steve Earle and Neko Case. Tickets: $39. For information, call 536-2551 or visit flyingmonkeynh.com.
Folk-rock band FRUIT BATS, who just released the album "Gold Past Life," plays The Press Room, 77 Daniel St., Portsmouth, tonight. Nashville musician ANDREW COMBS, whose latest album, "Ideal Man," mixes vintage country pop with contemporary Americana, will open the 8 p.m. show. Tickets: $18-$21. Info: pressroomnh.com or 431-5186.
THE LAST WALTZ TOUR, featuring Warren Haynes, James Johnson and Lukas Nelson, is a tribute to The Band's historic 1976 farewell concert, which was famously filmed by Martin Scorsese. The tour will make a stop at the Hampton Beach Casino Ballroom, 160 Ocean Blvd., at 8 p.m. today. Tickets: $39-$149. Info: 929-4100 or casinoballroom.com.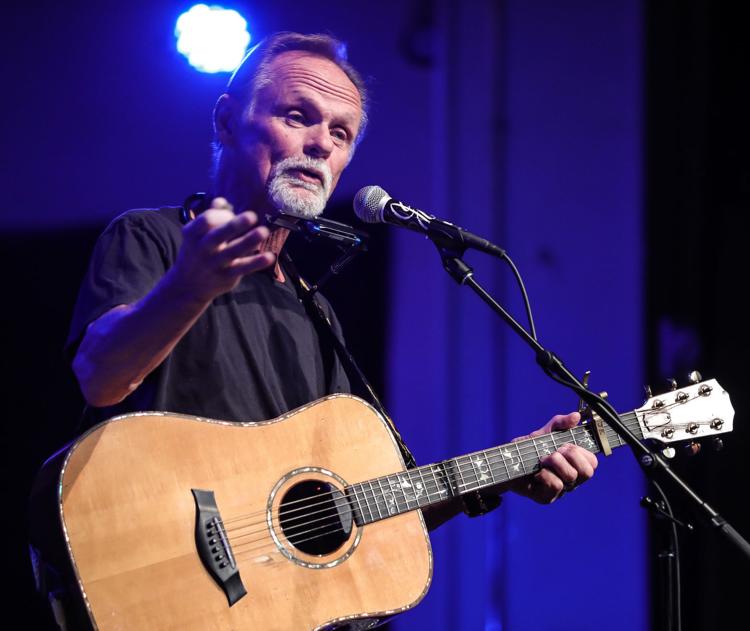 JONATHAN EDWARDS, the insightful tenor behind the introspective folk classic "Sunshine (Go Away Today)," a 1970s gold-winning tune penned during the Vietnam War, will play an 8 p.m. show at the Tupelo Music Hall, 10 A St., Derry. Tickets: $35. Info: tupelomusichall.com or 437-5100.
PETER YARROW and PAUL STOOKEY are two of the members of the seminal Peter, Paul and Mary folk group who, along with Mary Travers, scored hits with songs "Puff (The Magic Dragon," "Blowin' in the Wind" and "Leaving on a Jet Plane." Yarrow and Stookey will perform at the Lebanon Opera House, 51 N. Park St., at 7:30 p.m. Friday. Tickets: $18 to $73. Info: lebanonoperahouse.org or 448-0400.
CRYS MATTHEWS, who delivers a funky mix of folks, blues, jazz and Americana on the album "The Imagineers" and the EP "Battle Hymn for an Army of Lovers," will play a 7 p.m. show in Deb's Chesham House Concerts series in Harrisville. For location of home, ticket and potluck details: deb@pfmsconcertsorg or 827-2905.