Taylor Hicks likens his victory on the fifth season of "American Idol" to winning a national political campaign. Show mogul Simon Cowell didn't think Hicks had a chance. The people in the heartland thought otherwise.
"It's not necessarily about Hollywood, it's more about the flyover states," said Hicks, who performs Thursday at Tupelo Music Hall in Derry. "Luckily for me, I was able to have the support of America as opposed to Simon Cowell. All in all, Simon's a great guy. Wink-wink."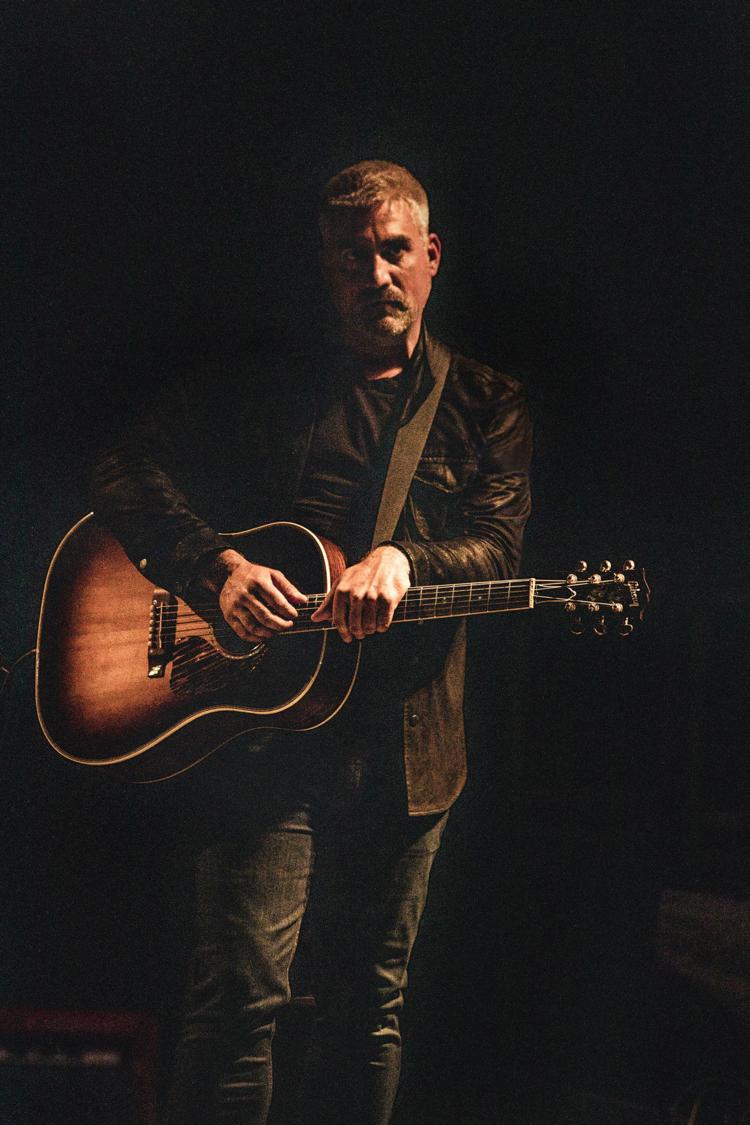 It's been nearly 13 years since Hicks won "American Idol" and a decade since he's released a new album, but he's been busy.
The Alabama native's post-Idol career has included a Broadway run and national tour as Teen Angel in the musical "Grease," an 18-month Las Vegas residency and a four-season stint as the host of "State Plate," a TV series that had him trying regional cuisine across America. He also co-owns SAW's Juke Joint, a barbecue restaurant in Birmingham, Ala.
Hicks ended his recording hiatus a couple of years ago with the single, "Six Strings and Diamond Rings," and has a new record in the works.
Right now, he's launching a short acoustic tour, with its first stop in the Granite State.
"Living in the Deep South right now, I can't tell you how excited I am right now to start my tour in New Hampshire," the Nashville resident said in an interview with NH Weekend. "The heat index right now is about 101 degrees. I just love the countryside, and that part of the country (New England) is really beautiful, especially this time of year."
Hicks made his mark on "American Idol" as a roots artist who could deliver soul, blues, R&B, rock and country with conviction — a style that set him apart from the raise-the-roof note crushers Idol audiences had come to expect. A musician since he was 17, Hicks already had recorded a couple of albums before he became a contestant.
"Catching a break like that at that period of time, especially on a show like that, that was the only game in town, it was a big blessing to be able to have that platform," he said. "To be able to say I've been in showbiz for over a decade now, I'm really proud of that."
Hicks' Idol-sized celebrity was short-lived. He scored a No. 1 single with "Do I Make You Proud" in 2006, and his self-titled major label debut went platinum the following year. But by 2008, he was back to working as an independent artist, releasing another record on his own the following year.
"You can get lost in the weeds right after a big album, a big major release, in a singing competition," said Hicks, 43. "And the quicker I could get back to who I am as an artist, I think the better off I'd be in the long run."
Hicks hopes his new record, tentatively scheduled to come out next year, will help him achieve that goal. He worked with Nashville guitarist Bryan Sutton as producer and guest stars that include pedal steel slide ace Robert Randolph and Americana star Keb' Mo.'
"What I wanted to do on this particular record is create a record that sounds like me, where I come from as an artist and the kind of records that I used to listen to," said Hicks, who taught himself to play harmonica when he was a teenager. "I think of it as if Zac Brown and Jackson Browne had a baby it would be me on this record. It's really old school. It's rootsy, and that's where I come from. I spent a lot of time working on the songs."
Helping out veterans
For this six-date Tour, Hicks has teamed up with NS2 Serves, a nonprofit that provides technology training and employment assistance to veterans. Hicks has donated a pair of tickets and meet-and-greet packages to a silent auction fundraiser for each show. (Visit one.bidpal.net/taylorhicks/welcome.)
"I've always been a big proponent of veterans affairs. I've got a song called "Nineteen" that's about a fallen soldier," Hicks said. "And I have family and friends that serve. It's something that's been near and dear to my heart."
Adam Rocke, executive director of NS2 Serves in Rockville, Md., joined the nonprofit after a 34-year Army career. NS2 Serves is the nonprofit arm of SAP-NS2, a U.S. subsidiary of German software giant SAP.
"What NS2 Serves does is we take post-9/11 generation veterans, transitioning service members, reservists and Gold Star spouses, and we will put them through an eight-to-10-week IT training course, high intensity course, that is SAP certification," the retired colonel said from his home last week. "We're a veteran workforce development program. We make them workforce ready."