Robert Cray Band, led by the Grammy Award winning blues guitarist, visits the Flying Monkey Performance Center, 39 S. Main St., Plymouth, for a 7:30 p.m. concert Saturday. Tickets: $49 to $64. Info: flyingmonkeynh.com or 536-2551.
Trapt, whose top tunes include "Headstrong," "Stand Up," "Echo" and "Still Frame," will play the Granite State Music Hall, 546 Main St., Laconia, Friday night. Doors open at 6 p.m. Patrons must be 21 and older. Tickets: $24.50. Info: granitestatemusichall.com.
Indigo Girls, the harmonizing storytelling duo best known for the hits "Closer to Fine" and "Galileo," will do an 8 p.m. show Friday, Oct. 11, at the Capitol Center for the Arts, 44 S. Main St., Concord. Tickets: $45 and $55. Info: 225-1111 or ccanh.com.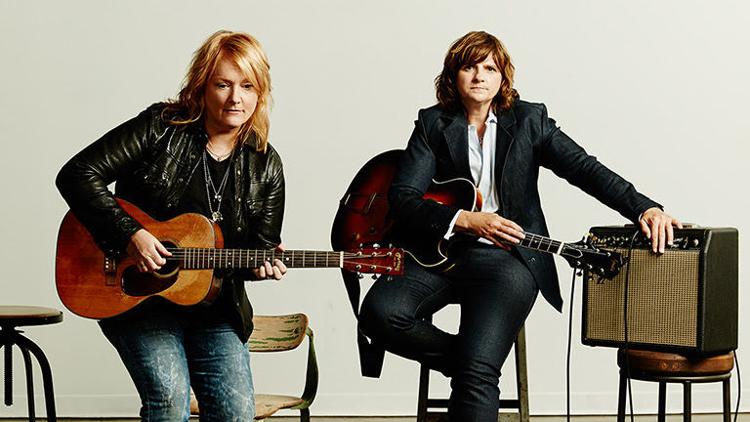 Mike Girard's Big Swinging Thing, a big band treatment of rock 'n' roll helmed by the lead singer of The Fools, plays Tupelo Music Hall, 10 A St., Derry, at 8 p.m. Saturday. Tickets: $30. Info: tupelomusichall.com or 437-5100.
Anais Mitchell, a Tony Award-winning singer and songwriter with a folk storytelling sensibility, takes the stage at 8 p.m. Sunday at the Bank of New Hampshire Stage, 16 S. Main St., Concord. Tickets: $25-$35. Info: banknhstage.com or 225-1111.
Trombone Shorty and Orleans Avenue delivers some New Orleans funk and blues in a 7 p.m. concert Sunday at The Music Hall, 28 Chestnut St., Portsmouth. Tickets: $62-$85. Info: themusichall.org or 436-2400.