M errimack native Nathan Duszny is talking about full-circle moments in his professional dance career when he wryly sums up the way the COVID-19 pandemic has affected the arts world in 2020.
"I'm back home with my parents," he says with a laugh. "After traveling the world and doing Broadway shows, I'm back in my childhood bedroom, looking around and thinking, 'Oh, I should probably repaint that … and take down some old posters. OK, that's embarrassing."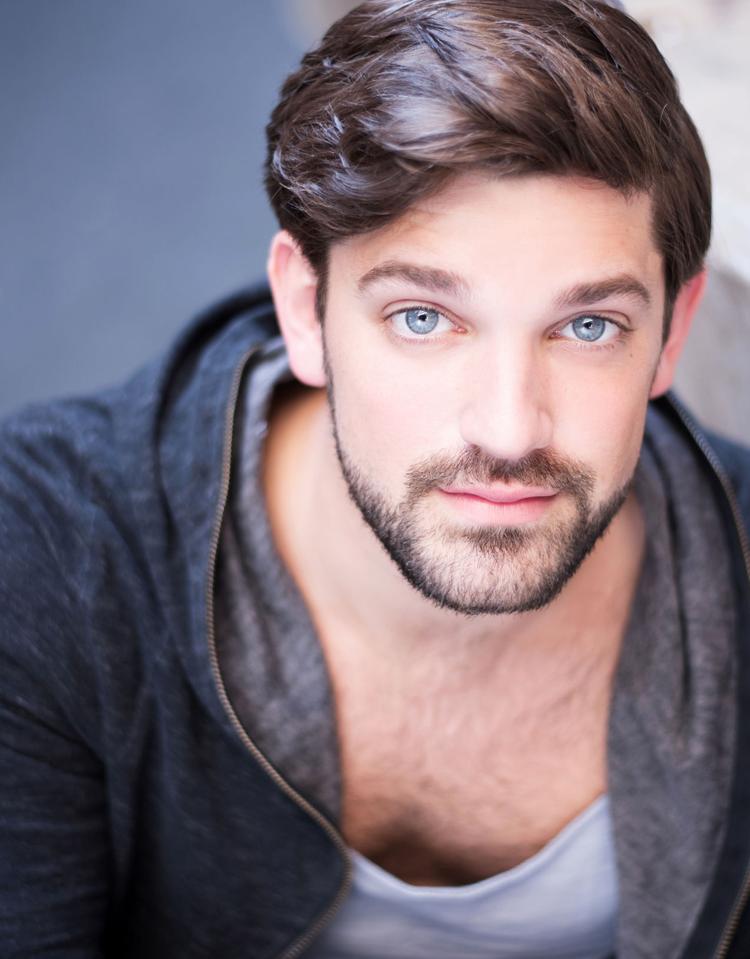 It's easy to see why Duszny is adept on the stage. He's not just quick on his feet. In a phone call earlier this week, he sets an easy tone to the conversation, choreographing a chat that dances between self-effacing quips and an engaging sense of gratitude.
Duszny has just finished up a four-week run of "The British Rock Experience," crafted by artistic director Carl Rajotte at the Palace Theatre in downtown Manchester, and is stepping right into his next role there — that of the Spanish Soloist in Southern New Hampshire Dance Theatre's 20th annual production of "The Nutcracker" — in performances today through Sunday.
"We've had an amazing response, considering everything that's been going on in the world," Duszny says. "It's made me hopeful that we can get through this and keep the arts alive."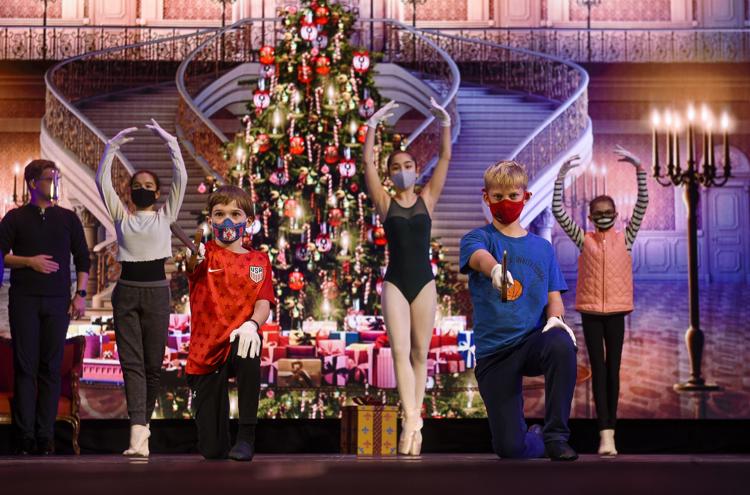 Holiday magic
Presenting the seasonal classic has meant retooling how the production is staged in efforts to keep the cast, crew and audience socially distanced from one another.
"Many theaters across the country have postponed or canceled their annual 'Nutcracker' productions, but thanks to some creative thinking, seating modifications and minor alterations, the show will go on as always," said Peter Ramsey, president and chief executive officer of the Palace.
The cast of about 50 will feature Southern New Hampshire Dance Theatre (SNHDT) dancers, guest performers including Duszny, Zachery Betty and Nick Neagle, and the return of audience favorites Assaf Benchetrit, Douglas Davis, Jay Von Handorf, Erika Davis, Valerie Manha and Sallie Havens.
Normally, the "Nutcracker' requires a flurry of crew members to move and hoist set pieces from the wings and above the stage — and generally make magic happen, including that growing Christmas tree.
This year, SNHDT founder and artistic director Patricia Lavoie connected with a California company that rents out vivid digital projections of scenery and key features of the story.
That allowed her to reduced the size of the crew to just a handful of people. "We have two Palace Theatre crew members helping us backstage, and then there's my stage manager and myself and a couple of volunteers," Lavoie said.
There are some changes for the dancers as well.
"We've been very strict with what we called the family-group idea,: Duszny said. "Basically, I have my one dance partner and do not really interact with anyone else. Usually there are (scenes) where five or six couples will be dancing on stage together, but now — no. I don't touch hands with anyone else. Only 12 people are allowed to be on stage at one time.
"Backstage we have these pods, cubicles that are all plexiglass. The instant we get offstage, that's where were live, so we're not breathing on one another and sweating," he said. "You come off stage, and it's like, 'OK, get in your bubble.'"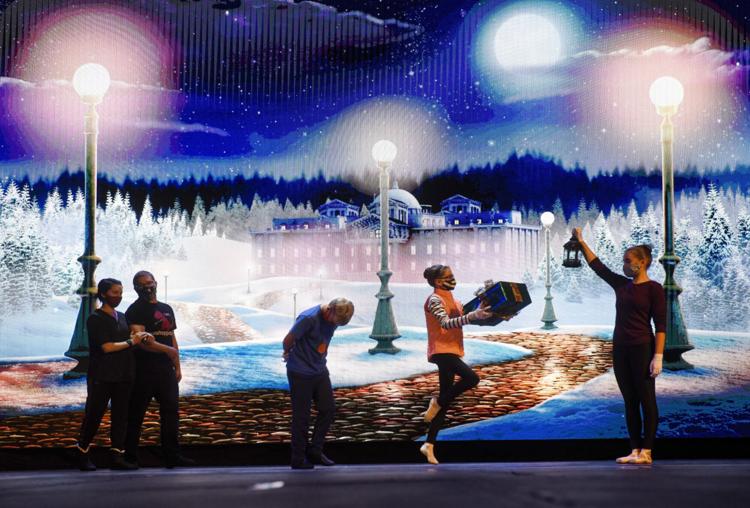 Change of plans
Duszny grew up in Merrimack, danced at the New Hampshire School of Ballet and did his first professional show at the Palace at 15.
His love of dance was sparked when he was about 3 or 4 and saw a professional production of "Beauty and the Beast" at the Wang Theatre in Boston. Twenty years later, Duszny would be the one under the spotlights on that same stage, in the same show.
His dance credits also include the first national tour of "Flashdance," "Radio City's Christmas Spectacular," "Hairspray," "The Chase Brock Experience," "She Loves Me" and "Hello Dolly."
He had finished two years on the first national tour of "Finding Neverland" when he was offered a teaching job abroad in Sweden.
"So, I thought I'll take a year off and then get back in the swing (of performance). That obviously didn't happen, because when I was over there, that's when the coronavirus hit," Duszny says. "All of a sudden, I'm in Europe and things began to shut down, and then eventually when my contract teaching was over, I came home and there was nothing (happening on stages). It was very strange."
Back in New Hampshire, self-quarantining with his folks, he was seeing studios and stages close their doors to ride out the pandemic, and finding it a bit surreal to be back in his childhood home — at age 31.
"It's been funny. The other thing …. when you've been away for a bit and come back, you realize half this stuff isn't mine. My room's sort of been turned into a storage unit," he says, laughing.
It's a funny aside but one that illustrates how hard the performance industry has been hit in the past year — and how many other Granite State natives had come back to ride out the pandemic.
"We realized how many creative people come from New Hampshire," Duszny says. "Sallie Havens (who is dancing the role of the Arabian Soloist) was the one who recruited us for this 'Nutcracker.' She was like, 'Wait … you guys are all here?'
"Suddenly there were performers not usually in their hometowns — Broadway people, movie people, friends. We're all home, because it's safer. One of my agents from New York is in Manchester. It's crazy how much talent comes from New Hampshire."
It's one of many reasons production officials considered in going forward with a return of the "Nutcracker" to the Queen City.
"I had one dancer say to me, 'If you're not going to stage the Nutcracker this year, could you at least cast it and let us rehearse it?' And I went, 'Oh, my God, that's how badly they want to do it," Lavoie said.
"The whole ballet holds a special place in my heart. It does really kick in the holiday season for all of us," she said.