WILMOT — Many of the things that former U.S. Poet Laureate Donald Hall accumulated over a long, well-lived life are being offered at auction or for sale this week.
Hall died at 89 on June 23, 2018, at Eagle Pond Farm, his family's ancestral home on Route 4, across the street from Eagle Pond.
On Wednesday, William A. Smith, Inc. of Plainfield will hold an auction of a variety of items from the estate. On Friday, Skinner Auctioneers and Appraisers will offer a selection of fine art at auction, including a collection of Paris Review lithographs. And on Saturday and Mother's Day, there will be an estate sale at Eagle Pond Farm.
Known as a rural poet with a deep love and interest in the Boston Red Sox, mortality and New Hampshire, Hall was Poet Laureate from 2006 to 2007.
An auctioneer and appraiser with William A. Smith for 50 years, Ken Labnon will be joined as co-auctioneer by owner Bill Smith.
"People always like to associate with a name and Mr. Hall's name is a famous name in New Hampshire," Labnon said.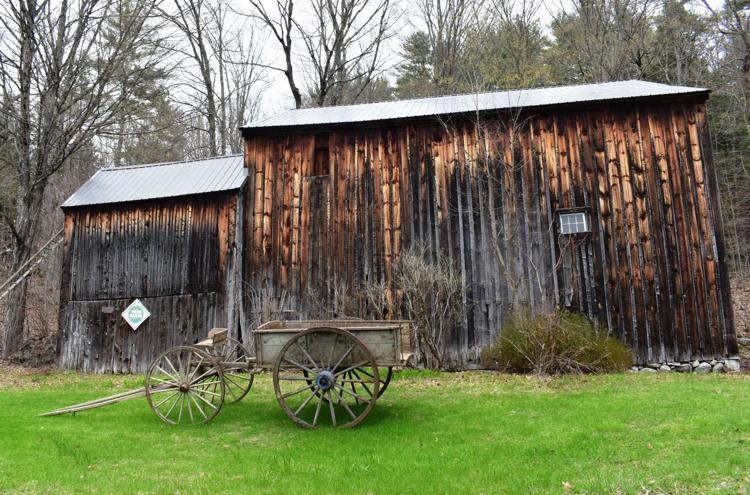 He expects that a large portion of bidders will be fans of Hall the writer, interested, for example, in the actual things that inspired him, such as a Glenwood parlor stove and Glenwood kitchen range.
As Hall writes in his poem "Name of Horses:" All winter your brute shoulders strained against collars, padding/and steerhide over the ash hames, to haul/ sledges of cordwood for drying through spring and summer/for the Glenwood stove next winter, and for the simmering range.
A voracious reader, Hall's extensive library will be well-received at auction, said Labnon. Among the many books is 1990's "The Civil War" from fellow Granite Stater Ken Burns, in which the celebrated filmmaker addressed the inscription to "…Donald Hall…a fellow soldier."
Burns and Hall also shared a love of baseball, said Labnon, and several autographed baseballs collected by Hall will be offered at auction.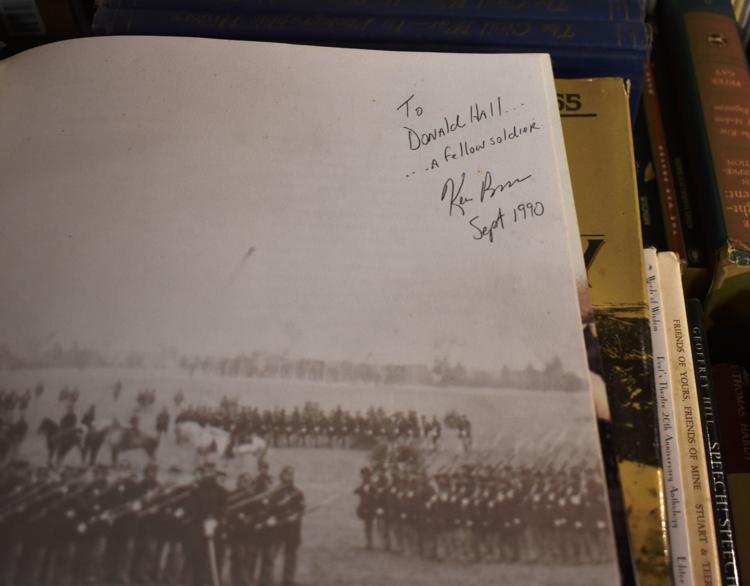 Many of the auction items will probably go in the $300 to $500 range, Labnon said, although some, such as an 1848 Russell Smith painting, "Ossipee Mountain from Center Harbor," could fetch over $1,000.
According to Skinner, other Hall artworks include "The Race," also known as "Homeward Bound" by Thomas Hart Benton, valued at $4,000 to $6,000, and Alan Lowndes' "Charles Laughton Dressed for 'The Party' at the New Theatre, London," which is pegged at $5,000 to $7,000.
For fans who want something a little more substantial, William A. Smith, Inc., in addition to his bed and stoves, will be auctioning off Hall's Victorian "S" roll-top desk with double bank of drawers and a circa 19th-century grain-painted blanket box-owned by Hall's grandfather, Benjamin Cilley Keniston.
Also in the auction is a four-drawer chest-that belonged to Hall's wife, Jane Kenyon. An award-winning poet and translator, she died in 1995.
Regardless of what someone buys, he or she "is going to own a piece of history," said Labnon.