Revenge goes awry in Peterborough Players' 'Stack Struck'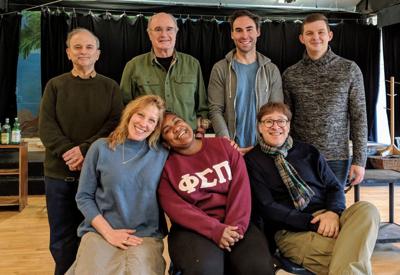 PETERBOROUGH — Peterborough Players today opens its production of playwright Simon Gray's comedy thriller "Stage Struck," about a man plotting revenge against his wife and psychiatrist.
The show, which runs through Feb. 17 at the Hadley Road stage, centers on Robert Simon, who in his younger days was a first-rate stage manager. Now he has become a thoroughly efficient and happy househusband, catering to the whims of his successful West End actress wife. But through the clumsy intervention of a psychiatrist, he learns that his happiness and his marriage are soon to end.
Wounded, Robert plots revenge on both, using his stage-management skills and some macabre theatrical effects, to teach them an unforgettable lesson. What could possibly go wrong?