Sometimes the ugliest chickens have the best personalities.
"It makes them beautiful," says Jessica Traynor, whose Auburn family has plenty of experience with feathered friends.
For a handful of years her family has been involved with the Prettiest Chicken Contest at the Auburn Historical Associations' largest fundraising festival, the annual Auburn Day and Duck Race. This year's celebration takes place on Saturday from 10 a.m. to 3 p.m.
Though the yellow rubber ducks streaming down Sucker Brook get much of the attention in the village center, the contestants in the chicken beauty pageant have become a popular draw as well, with passersby casting votes to determine a winner.
Susie "Mimzie" Thiboult came up with the idea a handful of years ago and asked if Traynor's daughter, Bella, now 16, would run the booth. This year, 14-year-old Henry will do the honors.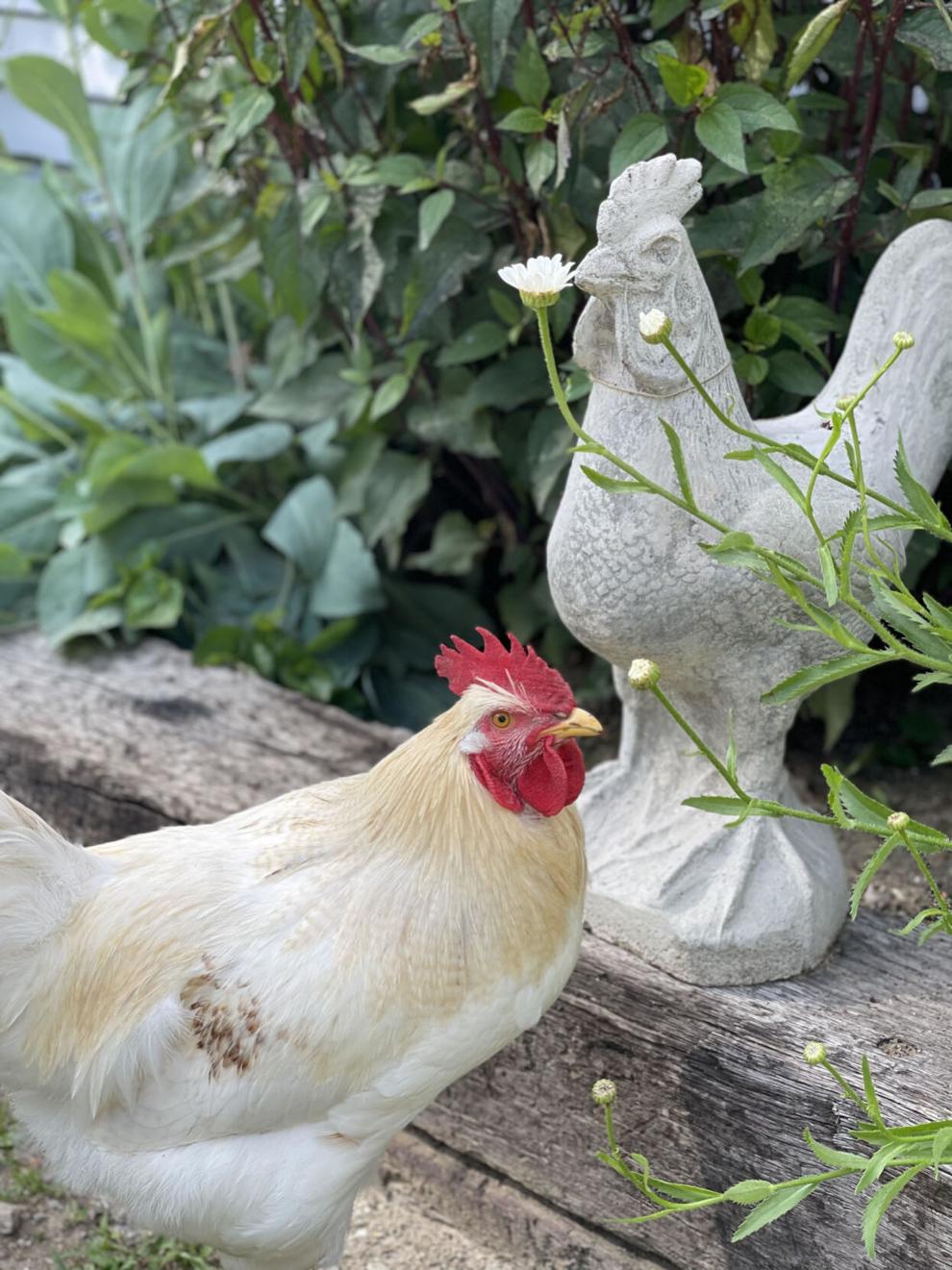 The family has plenty of experience with chickens, since they have somewhere around 50 of their own.
It all started when Jessica and her husband, Marc, found some unwanted guests at their new house.
"I moved back to Auburn when my daughter was 6 and the property that we bought had a really bad tick problem. Because my kids were so little, I didn't want to spray any sort of chemicals, so we got some chickens. And it's just sort of exploded from there," Traynor said, adding with a chuckle, "You start with like six chickens and before you know it, you have more chickens than you care to admit to."
They now have four chicken coops in the front and back yards.
"The chickens are really fun, and we haven't had a tick problem since," she said. "We laugh at their antics."
The teenagers take care of the chickens, cleaning out the coops once a week and handling the feeding and watering. They also make sure the chickens are buttoned up away from predators at night.
A growing family
The extended family also includes some ducks and a couple of turkeys that were a Father's Day present.
"They are utterly fantastic and follow us around like puppy dogs. I highly recommend turkeys," she said. "It's kind of funny to watch the Amazon drivers drop off a package because not everyone is as excited to be greeted by a giant turkey. I always run out (to assure people), 'They're very friendly! They won't bite you!'"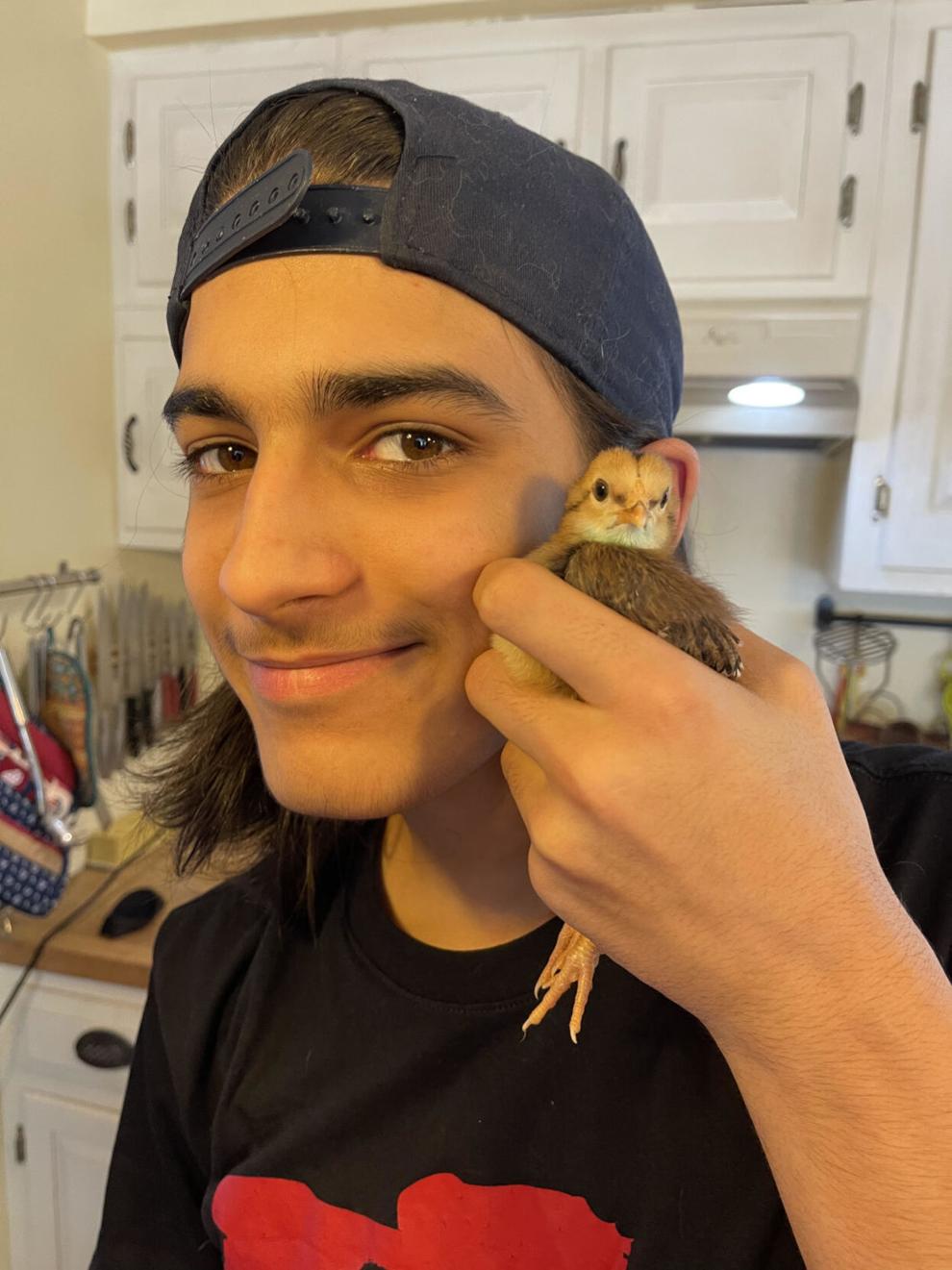 At Auburn Day, Traynor, who volunteers for the Griffin Free Public Library and is treasurer for the garden club, will be selling home-made jam at her own vendor booth.
Traynor grew up in Auburn and now lives down the street from where her old family homestead once stood. It burned down when she was an infant.
"My mom was an antique doll dealer when I was a kid and I've grown up around antiques. It's funny, when you're a teenager, anything your parents do is like, 'Ugh, why would I do that?'"
But things have a way of coming "full circle." She now works for an antique dealer and is fascinated by history.
"I'm a firm believer that things happen for a reason," she says.
She also believes beauty is in the eye of the beholder when it comes to judging a chicken's worth.
"I think it's their personalities that make them pretty," she said.
Chicken owners can drop off their competitors for the contest between 9:30 and 10 a.m.
More things to see
Leading up to Auburn Day, the Parks and Recreation Department will sponsor a Friday night event at the Auburn Village School. Food trucks will be on site, the band Whiskey Business will perform at 7 p.m. and fireworks will launch at 9 p.m.
Saturday gets underway with the Duckling Dash road race, which starts at the safety complex at 9 a.m.
The day's events will include music by Wooden Soul Band, the Great Bay Pottery Apple Pie Contest, a police dog demonstration, lots of food options, a roaming train ride, children's games and the signature duck race at 1:30 p.m.
Dan Carpenter, president of the historical association, said about 2,000 duck tickets will be sold. Cost is $5 each or $20 for a "Quack-pack" of five tickets.
First prize is $1,000, second is $500 and third is $250, with lower amounts offered up to 10th place.
Look also for a more recent addition — an Author's Alley with more than a dozen local writers on hand to chat about their diverse works.
They include Christopher DiLoreto, Zoë Wroten-Heinzmann, Randy Pierce, Michael Bruno, Rob Greene, Kirsty Walker, Steven Hobbs, Ceara Comeau, Kathy Brodsky, Lucy Geddes and Brian Campbell.
To get an idea of the range of topics covered:
• Mike Morin is a columnist, speaker and radio and television host who penned "Fifty Shades of Radio: True Stories of a Morning Guy Being Wired, Tired and Fired," and "Lunch with Tommy and Stasia: TV's Golden Age of Candlepin Bowling." His next project is about the Red Arrow Diner in Manchester.
• Russ Staples, who lives in the foothills of the White Mountains, wrote "My Everest Odyssey," about his journey to the base camp of Mount Everest in 1967. He was 22 with $200 in his pocket when he set out on his adventure. He traveled 400 miles in 27 days.
"I was serving in India as a Peace Corps Volunteer at the time I trekked from Kathmandu to Mount Everest in sneakers and a borrowed backpack, making me one of the earliest Americans to set foot at the 17,800 foot basecamp," he said.
• Allyson Szabo, whose books include "The Re-Enactor's Cookbook," "Blood Stone" and "Blood Water," jokes she's had a long interest in writing, though she worked as a telephone operator, a data entry clerk, a blog writer and a mom along the way, and nurtures a love of Renaissance Faires throughout New England.