LACONIA — The Colonial Theatre got a new sign and marquee on Tuesday, the latest steps in a multi-million dollar restoration that is rapidly nearing completion.
While riggers worked outside to hang the vertical "Colonial" blade from the building and then to fit it into the horizontal marquee, craftsmen inside touched up paint while tradesmen ran wiring for the lighting and sound systems.
"I think probably by the end of April, things ought to be pretty much — I won't say 100% — but we should be there," said Ward 5 City Councilor Bob Hamel, who remembers coming to the Colonial to see first-run movies years ago.
The chair of the council's Land and Buildings Committee, Hamel said the installation of the sign and marquee is a significant milestone. The first phase is the restoration of the performing space that originally opened in 1915. Subsequent phases include retail space and apartments.
The total cost for the project is about $18 million, most of which went into making the theater spectacular again, Hamel said. The theater will have seating for 750.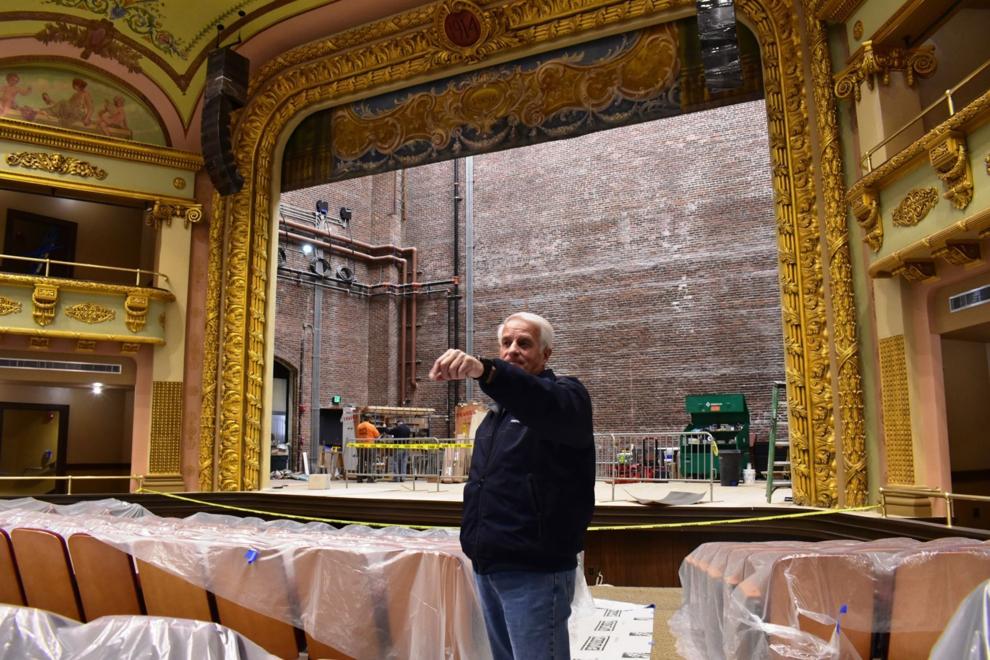 "This is an exciting time for Laconia and the Lakes Region," said Hamel. "Laconia should have a lot of pride in what it's going to look like."
Built for theatrical and musical performances, the Colonial was described 106 years ago by the Laconia Democrat newspaper as "One of the handsomest play-houses to be found in New England and far ahead of anything which the average city of Laconia can boast."
The Lake Winnipesaukee Historical Society said the Colonial presented vaudeville shows and movies, including the world premiere of "Return to Peyton Place," with author Grace Metalious, who lived in nearby Gilmanton, in attendance.
Accessed through an entry on Main Street, the multi-story Colonial is fronted by apartments and also has commercial space on adjacent Canal Street.
Long recognized as a catalyst to the redevelopment of the downtown, the Colonial was acquired in 2015 by a partnership between the city and the Belknap Economic Development Council.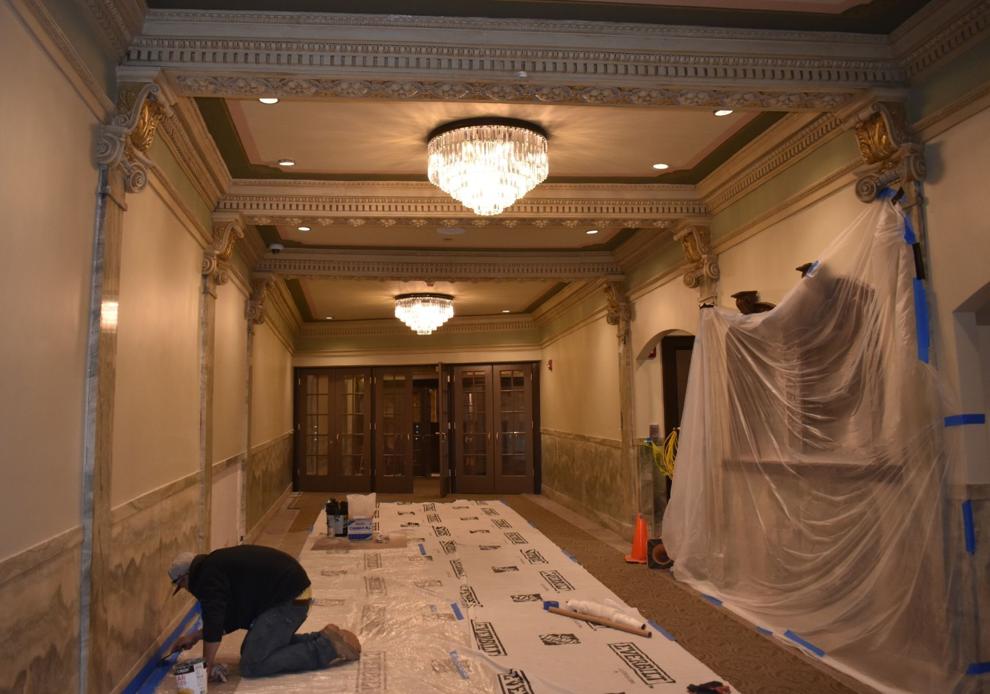 The latter, through 609 Main Street LLC, conducted the capital campaign for the renovation.
The city will be the Colonial's primary tenant for five years, said Hamel.
Not that long ago, the future of the Colonial was very much in doubt, Hamel said, "because we lost out on the new market tax credits and it was dead in the water. But the steering committee took it from not happening to making it happen and I'm very proud to be on that committee.
"We've probably had 200-plus meetings to make this happen and it's amazing to see it rise from the rubble to the grandness it is now."