Slopeside contest and mascots take over Pats Peak in Henniker
HENNIKER — Competitors in five divisions will take to Pats Peak Saturday in the S&DUB Board Shop Slopestyle Contest in Turbulence Park.
The action will begin at 12:30 p.m. Registration will run from 9:30 to 11:30 a.m. in the Valley Lodge.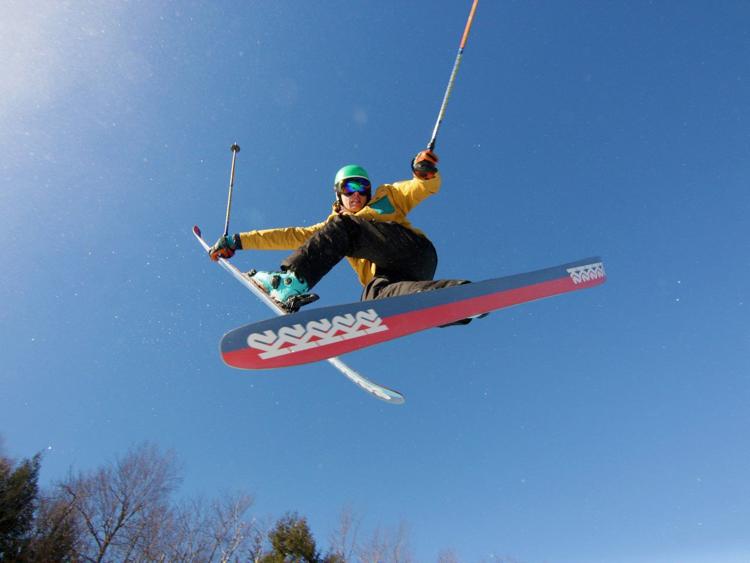 To enter the contest, participants must have purchased at least a Valley Lift Ticket or have a Pats Peak Season Pass. All participants must sign a release of liability form, and those 17 or younger will need a parent to sign a consent form.
Then, on Sunday, nearly 30 mascots from around the state will roam the mountain starting at 10 a.m. Mascots will be available for photos with guests, and at 1 p.m. take part in a conga line in the base area.
Mascots will include Max from the Manchester Monarchs; Smokey the Bear from the New Hampshire Forests and Lands; Gurt the cow from Stonyfield; Cuppy from Dunkin Donuts; Zeus the Goose from Sunapee schools; Fungo from the New Hampshire Fisher Cats; Boris the Bear and Snowball the snow tiger from Pats Peak; Clifford the Big Red Dog; Investi-Gator from the New Hampshire Liquor Commission; Ribby from the Swamp Bats baseball team; Hillcat from the Hillsboro-Deering High School; Hawk from Hopkinton High School; Finnie The Shark from Sky Venture NH; The Chicken from Shaws Hillsboro; Oaky the acorn from Oakhurst Dairy and Milo the Moose from the New Hampshire Motor Speedway.