GOFFSTOWN — As restaurants continue to struggle during the COVID-19 pandemic, Goffstown has launched a local bingo game to encourage people in town to visit local eateries.
The rules are simple, says Jo Anne Duffy, Goffstown's planning and economic development director.
"We put together a bingo card, and if someone goes into a restaurant and spends at least $10 or more, the restaurant will stamp their square, and the goal is to make bingo," Duffy said.
The $10 can be spent in person or through takeout. Once customers get bingo, they turn in their card into town hall, and once a week the town will pick two winners. Each winner gets to pick a $25 gift certificate to any of the 18 restaurants on the bingo list. A grand prize winner will be chosen once the event is over.
Duffy said this is a great way to support local businesses and get residents to try different restaurants, especially with warmer weather right around the corner.
"People are sort of coming out of their safe spaces and their homes, people are really dying to get out and do something," she said.
The New Hampshire Lodging and Restaurant Association estimates more than 300 restaurants in New Hampshire have closed their doors for good. Mike Somers, the president and CEO of New Hampshire Lodging and Restaurant Association, predicts conditions are going to get better soon.
"I think that this summer, assuming that most if not all the restrictions are lifted, I think we are poised to have a fantastic summer," he said.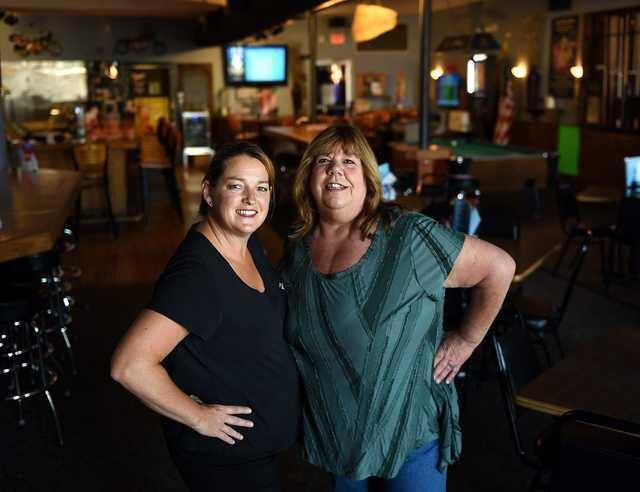 Brenda Cadieux, who has co-owned the Village Trestle since 2012, said the event is bringing the community together.
"It's definitely bringing different people in, getting them involved in the community. I think they are feeling like they are helping. I think they really feel like they are helping by going to places they've never been before," Cadieux said.
Right next door is Vikster's Pizza, where owner Frank Oliver said he has noticed an increase in business.
"It's definitely helping some. I've probably handed out 75 of these cards already, and we ran out and had to get more. It's great. It gives people an opportunity to hit each restaurant. It's bringing people out no doubt about it. I've definitely seen an increase in business," Oliver said.
Just down the street is Putnam's Waterview Restaurant. Jennell Coffin, co-assistant manager, said she's noticed people in the community branching out and really using the bingo cards.
"A lot of people have been coming in with their bingo cards already stamped from other places. A lot of customers are noticing a lot of restaurants they didn't even know existed...it's a way to give back to the community," Coffins said.
Residents feel a strong desire to help the restaurants. Christa Whitcomb, who has lived in Goffstown for five years, says it's the least they can do to help during such a difficult time.
"These are our neighbors. They need our support. We don't want these businesses to go away. Not just for the people working there, but when things go back to normal we still want them to be there. It's important to all of us," Whitcomb said while dining one recent day at Putnam's.
The bingo event has brought in not just locals, but people from other towns as well. "I'm from the West Side of Manchester and now I've discovered some other restaurants to try and they are all good and I'll be coming back," Village Trestle customer Stephen Giera said.
The Goffstown bingo event will be going on until April 30.