Ten years after launching Contoocook Creamery at Bohanan Farm in Contoocook, the Robertson family changed up its operations.
Instead of shipping up to 50% of its milk to a cooperative, 100% is now processed and sold under the Contoocook brand as of mid-April. One thing is for sure: the family is committed to adapting to changes in the industry, with a fifth generation involved in operating the 114-year-old farm.
"We want to be known as New Hampshire's family dairy," said Jamie Robertson, who owns the farm with his wife, Heather. As of this year, their three boys — Si, Bram and Nate — are partners.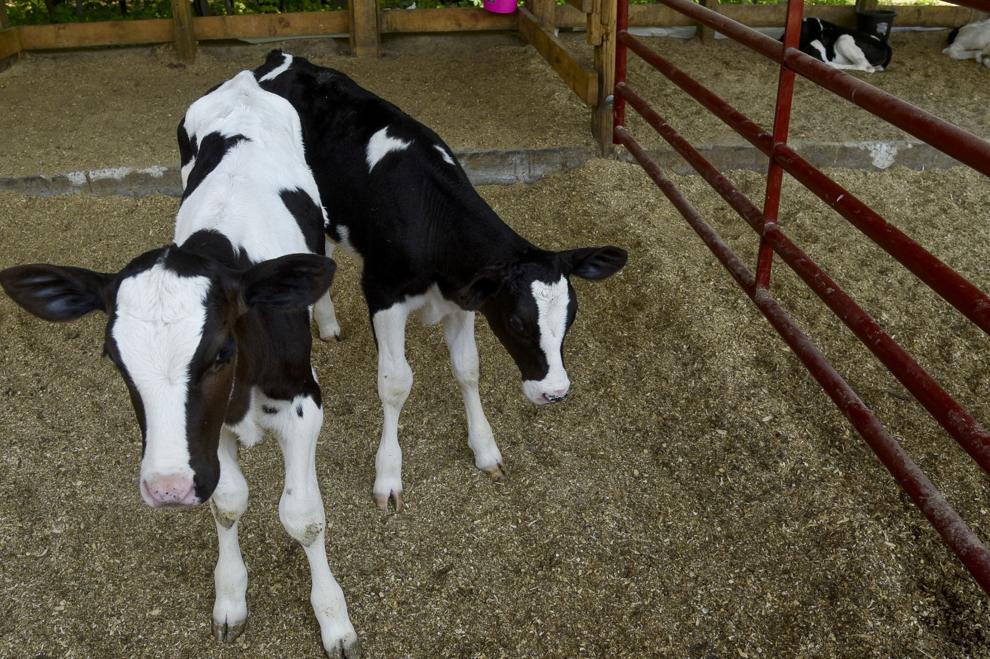 Their brand is sold in 130 stores ranging from supermarkets, farm stands and mom-and-pop shops in four New Hampshire counties.
New Hampshire is home to about 94 dairy farms as opposed to 829 in 1970 — the year Heather (Bohanan) Robertson was born, according to New Hampshire's Own Dairy.
On Sunday, Bram Robertson, 22, helped load a refrigerated truck that was headed to the Lakes Region and Seacoast for Monday deliveries.
"I just never pictured doing anything else really other than working with animals in the Contoocook Valley," he said.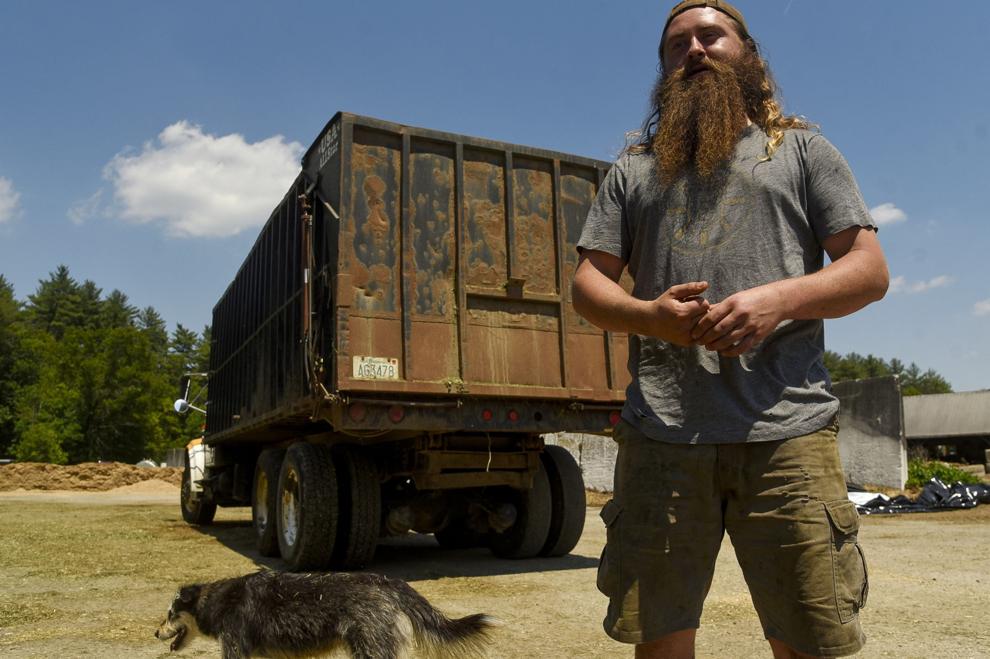 His brother, Nate, 26, collected hay from the field using a massive dump truck.
"I remember back in kindergarten being asked what we want to do and I said, 'Yup, I'm going to come back and take over the farm,'" he said. "I've never known anything else."
Heather's great-grandfather purchased the farm in 1907. Her father and mother, Glenn and Adele, are still involved.
Even though she dreamed of being a veterinarian, Heather wanted to return to the farm.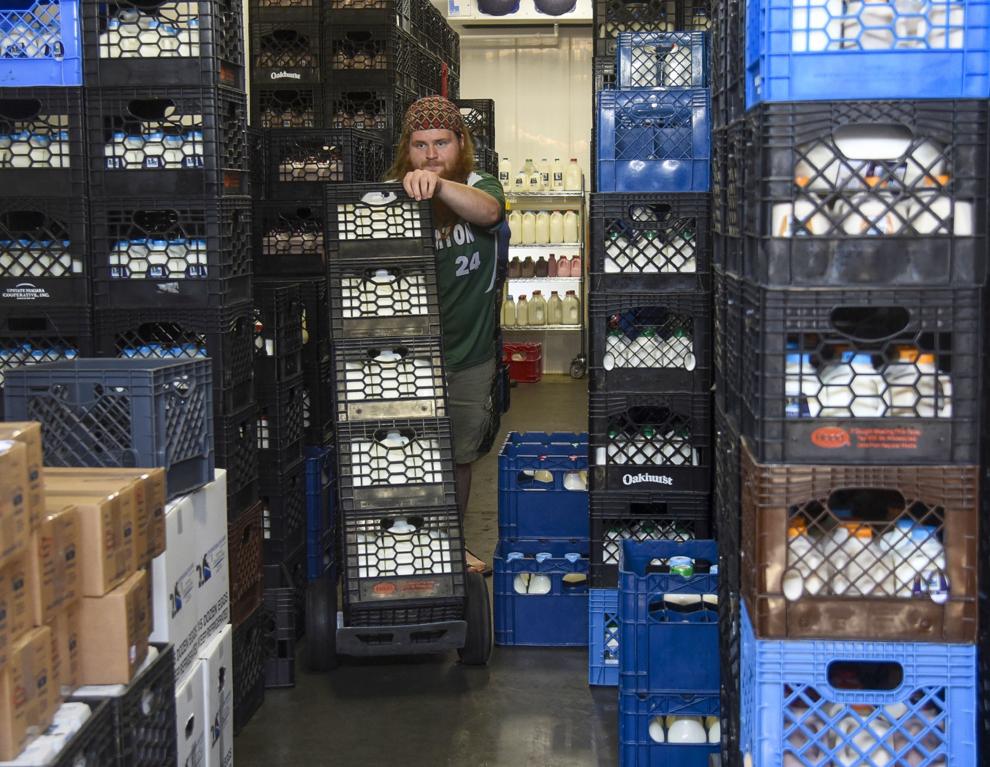 "I am kind of a homebody, so it kind of fits my personality," she said.
She estimates 4,000 calves have been born in her lifetime on the farm.
The farm has about 275 cows, 110 of which are now milking, according to the family.
"I just feel like we have an obligation to a certain degree as well as an obligation to the future generations to keep plugging away," Heather Robertson said. "It's a good life. It's a lot of work, but there are a lot of benefits."
Jamie grew up on a poultry farm that produced eggs and delivered all across central New Hampshire. The two married in 1991.
The pandemic has brought renewed interest from people to buy from local, sustainable markets, they both said.
In 2009, the family sold the development rights of the 430-acre farm, at which only agricultural purposes can be built. The farm will continue to adapt, but the family doesn't know exactly what the future will bring. Other aspects of farming — such as crops — could be an option.
The farm has picked up many loyal customers over the years.
"Our milk comes from just our farm, which is different from a lot of other milk brands out there," Jamie Robertson said. "They can come see the farm."
There are only about four other similar operations in the state, Jamie Robertson said.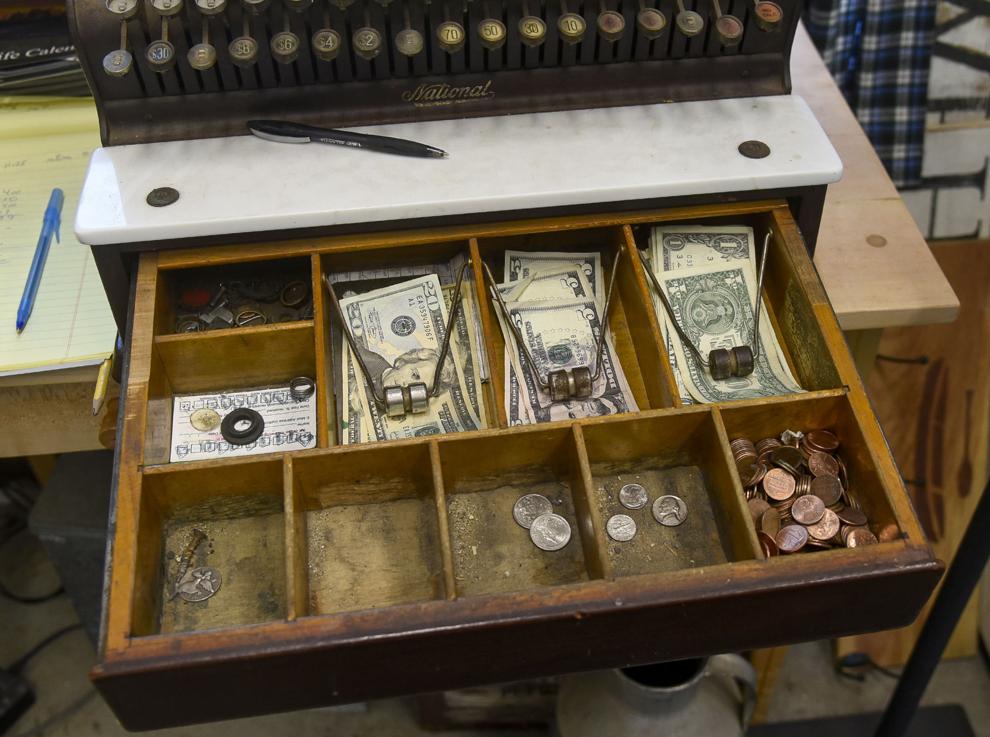 The farm sells whole, 1% and skim milk along with coffee, chocolate and strawberry flavors. Other products include butter, half-and-half, heavy cream, cheese, meats and other outsourced products such as eggs.
A small farm stand on the property is open to the public where customers can select the products they want and pay on the honor system — either cash or credit card. Parts of the farm, which borders three different rivers, are open for hiking.
The farm produces about 1,200 gallons of milk each day.
The entire operation moved to the farm in May 2019 after being shipped to a facility in Maine to be processed. The model of selling wholesale wasn't working for the farm financially, Jamie Robertson said.
"Everything we make is processed and bottled here," Heather Robertson said.