IN THE SOCIAL MEDIA ERA, when it's commonplace to see diners take pictures of their food to post on Facebook or Instagram, the Our Gourmet team need not worry about anyone wondering why we're snapping a pic of an appetizer that just arrived at our table.
Check out these fried risotto balls we're about to eat! Don't you wish you were here? Yum!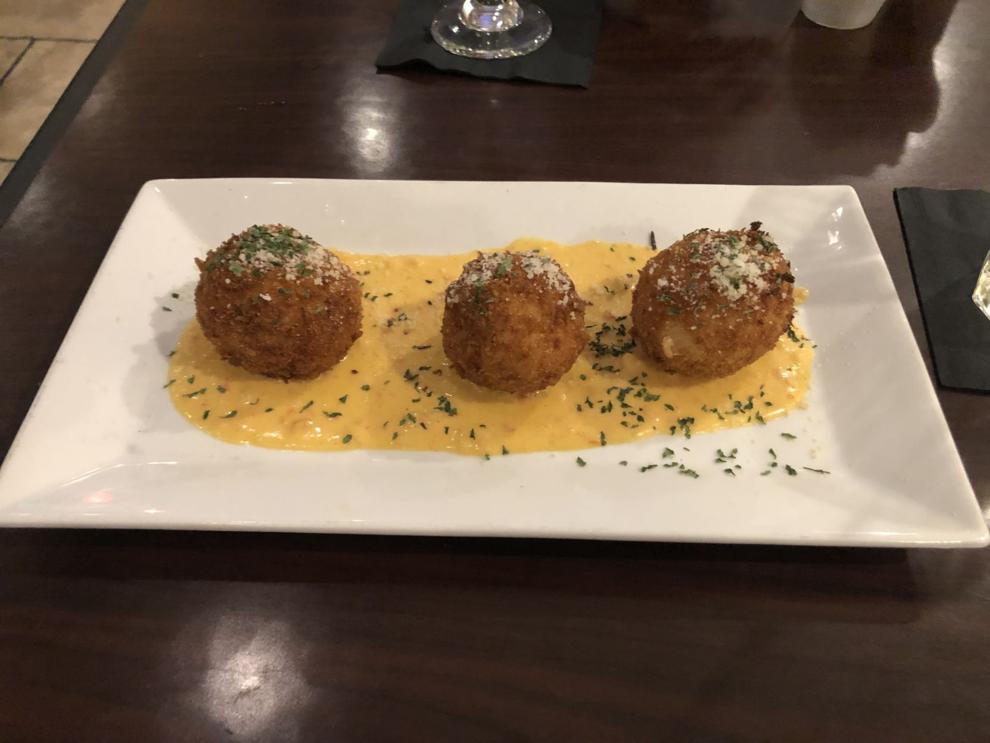 Sometimes I take photos of menus, too. But I didn't bother to do that during a recent visit to Luk's Bar & Grill in Hudson, figuring I could get that later online. So you'll have to trust me when I say the prices are reasonable.
We greatly enjoyed our experience, but we agree with one social media poster who complained that the restaurant does not include prices on the menu it has posted online. When you're considering whether to visit a restaurant you have never tried before, that information helps you decide whether to make the trip.
That was not an issue with the menus our waitress handed to us one recent weekend night. All the prices were clearly marked. Luk's Bar & Grill, which bills itself as an Italian steakhouse, is a casual, family-friendly restaurant that features steak, seafood, chicken, pizza, sandwiches, salads and burgers, and it also offers a kids menu.
Luk's opened in late 2019 in the space at Nottingham Square shopping center formerly occupied by the Town Tavern. It's the last unit on the north end of the plaza, which allows the restaurant to offer outdoor seating adjacent to the dining room.
While the sun was shining the day we visited, the cool air had a taste of autumn so my Lovely Dining Companion requested we sit inside. That would have been 100% fine with me except that we missed out on the live music, a regular feature at Luk's that will move indoors come fall.
We paired our cocktails with an order of Arancini ($10.99), the aforementioned fried risotto fritters, which were stuffed with mozzarella cheese and accompanied by a zesty roasted red pepper cream dipping sauce. The order included three of these scrumptious calorie-plan killers. For maybe a second, we thought about bringing the third one home for later before we both stabbed our forks into it and tore out our share.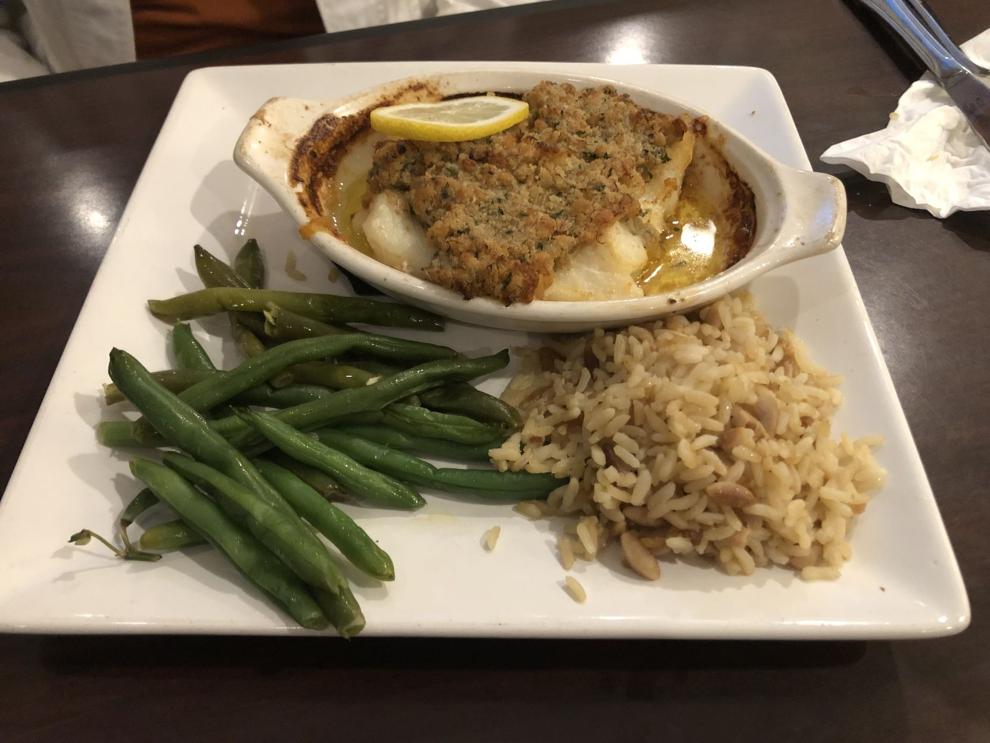 For our entrees, my dining companion chose the Baked Stuffed Haddock ($18.99), which was served with rice pilaf and green beans and featured crabmeat stuffing. The fish arrived flaky and moist, cooked to perfection. My LDC thought the filet portion was a bit modest, but it was plenty more than she would ever eat in one sitting.
I ordered the Grilled Steak Oscar ($30.99), twin filets topped with crabmeat and a hollandaise drizzle, served with mashed potatoes and asparagus. I ordered mine medium rare, and they were cooked just the way I like them. For a cut of this quality, the price point was great.
Our server was personable and highly attentive. She informed us while we were waiting for our entrees that the kitchen was a bit behind. The lag time was not particularly long, and hardly unusual in this era of workforce shortages, which have hit restaurants particularly hard.
Luk's was packing a full house on this night, and several people were waiting to be seated while we were dining in the bar area. From the vibe we felt around us, we would guess Luk's has become a popular local spot. We aim to return to catch some live music.