As temps dipped toward the single digits one recent evening, it was a relief to walk into the warm cheer of Throwback Brewery just off Route 1 in North Hampton.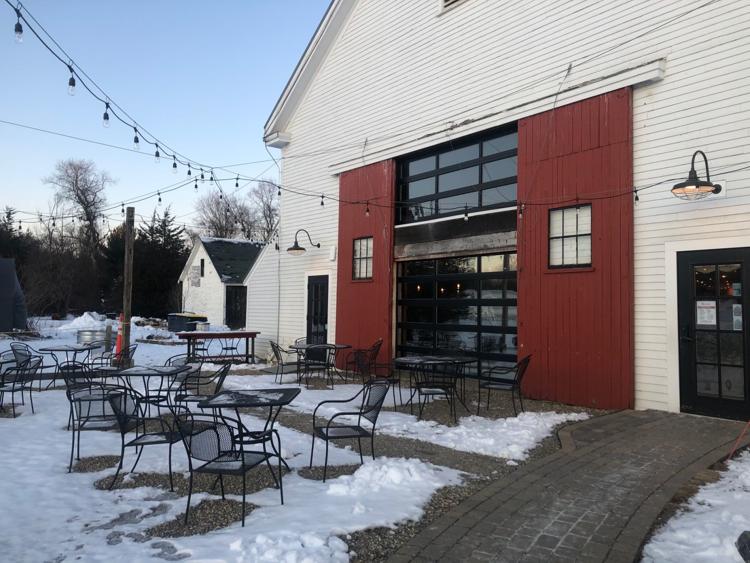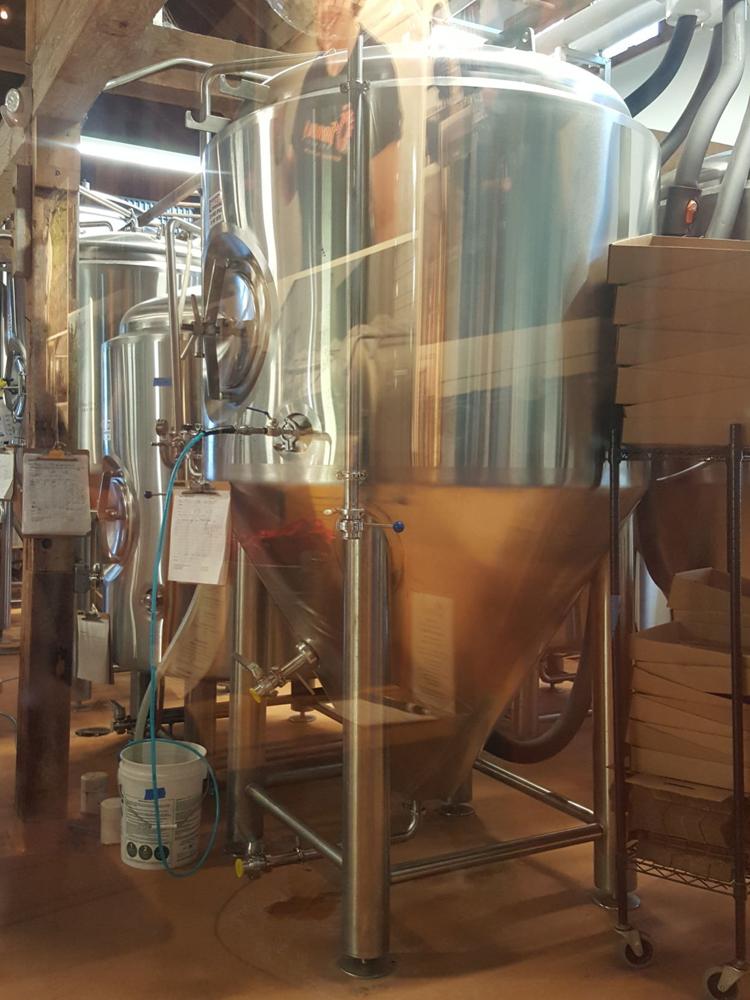 The gastropub and brewery, located in a renovated 1860s post-and-beam barn, features festive strings of lights, handcrafted wooden tables and no-nonsense metal chairs. The front of the room is anchored by a large bar, and the back bordered by the brewing area.
Even at 5 p.m. the place was hopping, with diners ranging in age from 4 months to septuagenarians.
It was OG's first visit. Fortunately Dining Companion I and II (DCI and DCII) had eaten there before, and understood the task at hand: Fill out the order form and take it to the bar to get things started.
OG is a pilsner fan. The Love Me Long Time ($6) delivered on its "crisp, light" promise.
DCI went against her grain and picked from the Hoppy Beer heading, entranced by the name Donkey-Hote ($7).
"If you don't like it, we can do swapsies," said DCII, who went for Red Party Pants ($6.50).
Its cranberry and ginger sour profile satisfied her and DCI ended up taking more than a few sips.
"This '80s music is making me feel relaxed," DCI said of the soundtrack, which was just loud enough to be heard over the happy chatter of the room.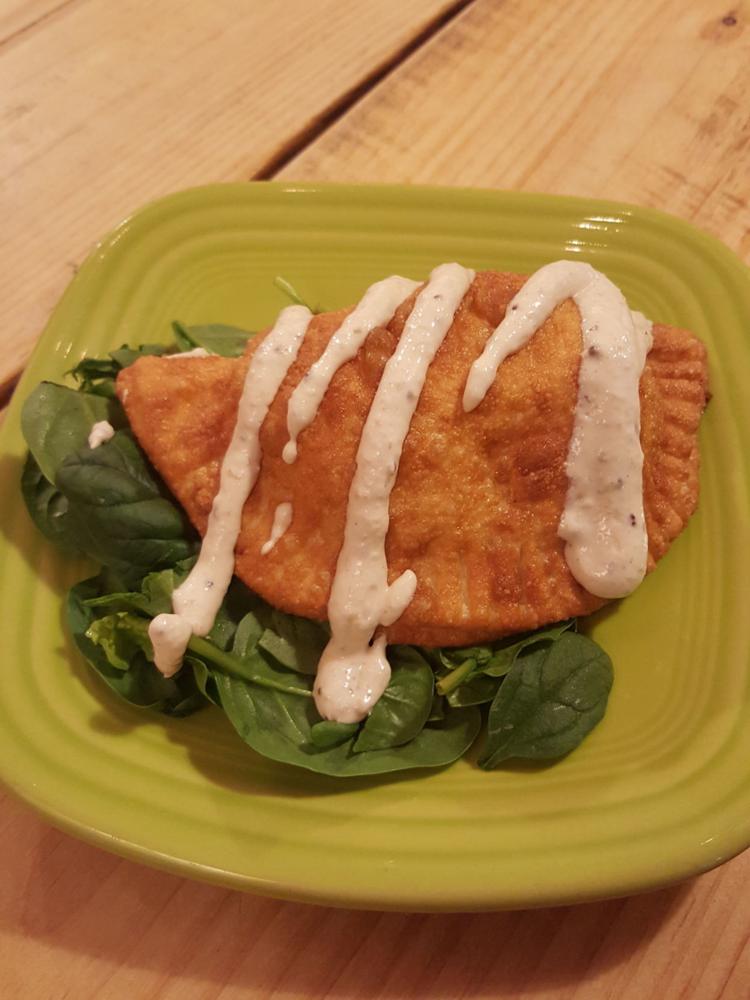 Our table started with the Kraut & Cheese Pierogi ($6). Think of a giant pierogi, deep-fried and accented by homemade sauerkraut (very fresh) and mustard sour cream. DCII cut it into three perfect pieces.
"This is not my first pierogi-o," DCII quipped.
We agreed the thick drizzle of mustard sour cream made the dish.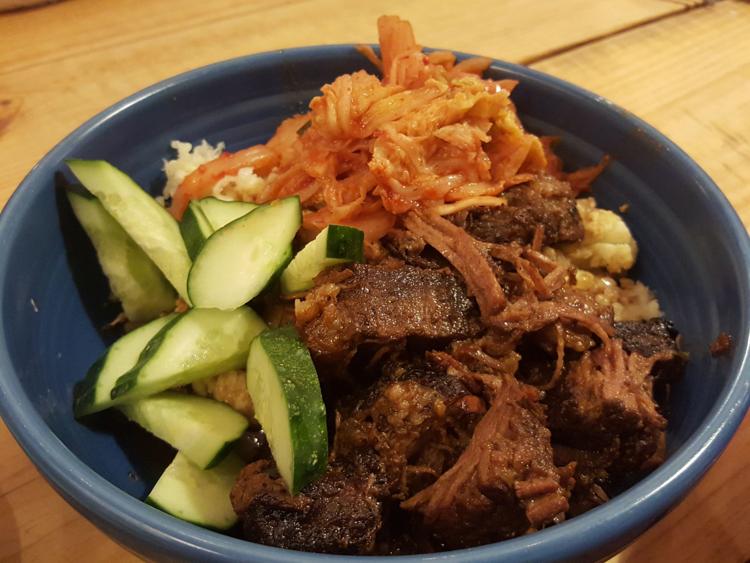 The table almost went with the Three Onion Dip ($7), which was recommended by DCII. Its charred sweet onions and roasted shallots are served with house-fried potato chips. Other starters include Korean Wings ($14), salads and Carnitas or Fish Tacos, ($11.50/$12.50).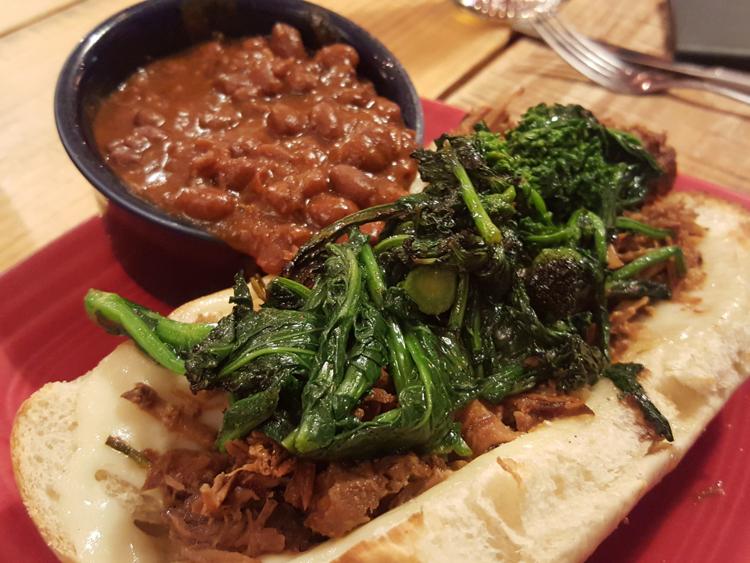 For the entree, OG chose the Sammie of the Day, a Roast Pork Hoagie ($15). It was described as rosemary and garlic-braised pulled pork, topped by braised broccoli rabe atop melted sharp provolone.
Rosemary can be a very strong flavor, and in this case it was. The pulled pork got lost a bit, and the baked beans proved the surprising star of the dish. The smoky, hearty beans paired beautifully with the pork, and OG even managed to eat a bit of the broccoli rabe (not a cruciferous vegetable fan).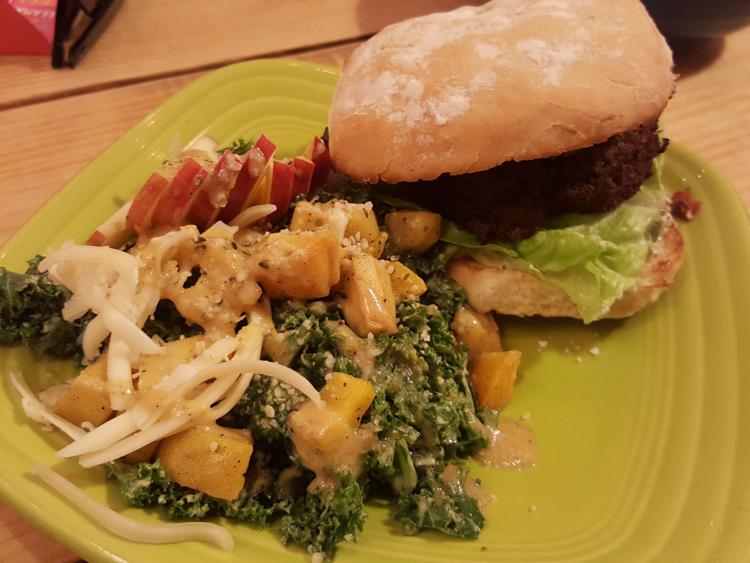 DCI was pleased with her Mediterranean Mushroom Lentil Burger ($15), which was served with a cheese-sprinkled kale and apple salad.
"The trick with veggie burgers is to zip it up and zip it down," DCI said, referring to the lemony spinach and artichoke goat cheese on one side and the roasted red pepper tapenade on the other.
The kale salad was especially good, she said.
DCII ordered the Korean Beef BBQ Bowl ($16). The slow-roasted, marinated beef was nestled alongside house-made kimchi, fresh cucumber, roasted cauliflower and brown rice, with jack cheese and black garlic sauce.
She pronounced it very flavorful, but said the dish seemed a bit soupy.
At a nearby table, we watched the Dessert of the Day — Chocolate Stout Cake ($7) — being served. DCII took off to the bar to add it to our order.
"It was almost the last piece," she said triumphantly on her return.
We're glad DCII made it in time. The cake was layered with hazelnuts, chocolate-hazelnut buttercream and raspberries, and topped with raspberry sauce. Our spoons scraped companionably against the plate as we shared an appreciative silence.
On the way out, we looked at the tables and chairs on the patio and vowed to return in warmer weather. This winter, that will likely be sooner rather than later.
Peanut butter is a pantry staple that many households have on hand, especially when they have kids at home.