LIKE A ZILLION other people, Mrs. Gourmet and I decided to go for a drive up Interstate 93 on Saturday. Unlike them, we weren't looking for fall foliage. We were looking for lunch.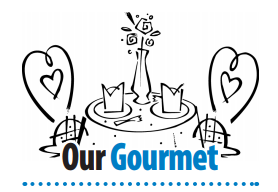 Specifically, we were looking for lunch at Kettlehead Brewing Company in Tilton.
I had spotted Kettlehead's website a day or two before, and it looked like the kind of brewpub that puts a fair amount of effort and imagination into the food as well as the beer. The food menu isn't long, but it's got some creative touches, and we thought it would be worth a little drive to check it out.
Pub food is the general theme, but the menu gets a lift from several unusual dishes. One of those was the appetizer we chose: Hog Wings ($15). These four tasty lollipops of braised pork shanks arrived tender and just about ready to fall off the bone, with the sweet chili sauce we chose forming a slightly crunchy glaze thanks to a few minutes on the grill before being served.
The "wings" came with Kettlehead's white barbecue sauce, which was a tangy, savory counter to the sweet, spicy sauce.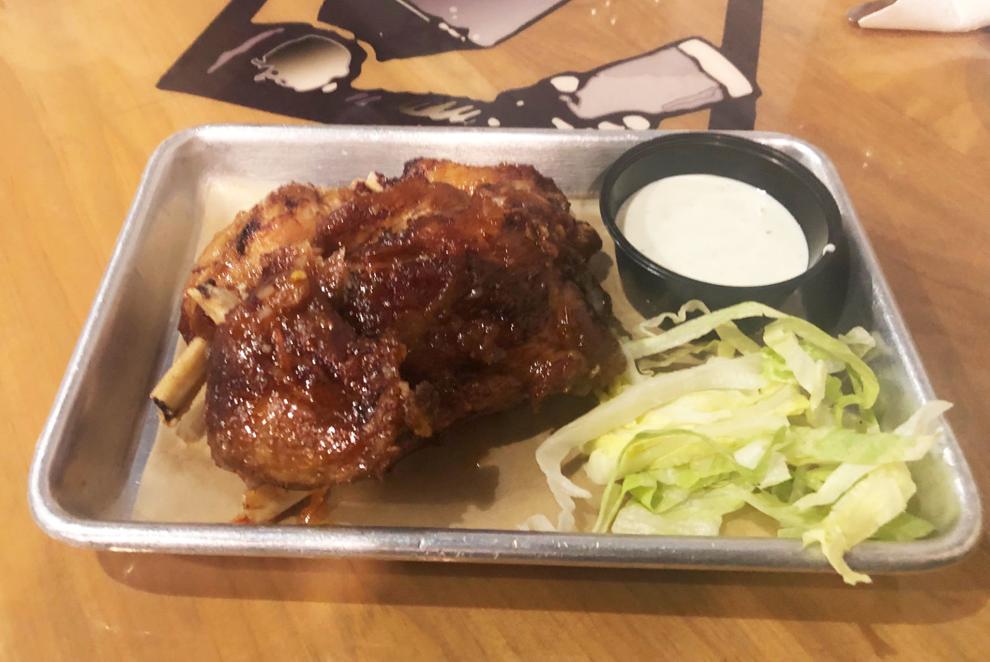 Mrs. G stuck with the barbecue theme for her entree, the Smoked Plate 3-Way ($20). This platter featured pulled pork, smoked andouille sausage, and smoked brisket. Mrs. G is a little leery of brisket, because every time she's had it it's been dry and overcooked. Not this time, though. "This is why people love brisket," she said as she took another mouthful of the moist, delicious beef. The pork and sausage were equally good.
I chose my entree off the daily specials list: Fried Shrimp Lo Mein ($16). At least a dozen medium-sized shrimp sat atop a bowl of thick noodles, snow peas, broccoli, red peppers and water chestnuts. I wasn't a big fan of the coconut hoisin sauce, but the lightly coated, slightly spicy shrimp were excellent.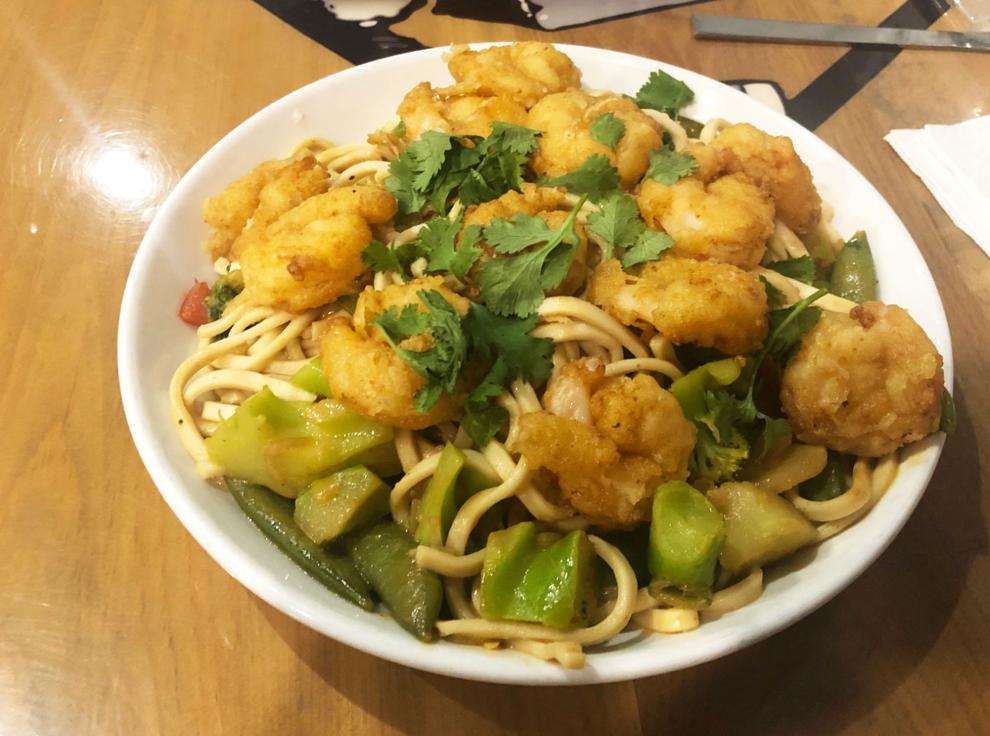 We counted 15 beers listed on the tap chalkboards behind the bar. We tried an El Dorado Falcon, a hazy, citrus-forward pale ale that was a fine accompaniment to the food.
To get one more sample of the food — NOT just to enjoy one more half beer while we waited — we ordered a Caponata pizza ($15) to go. This pie was a vegetarian's delight, with eggplant, onion, olives, peppers, celery and capers under a thick blanket of buffalo milk mozzarella. It would have been better if we had eaten it hot and fresh out of the oven, but even hours later at home, it was one more example of the great stuff cooking at Kettlehead.
Located a couple of miles west of I-93's Exit 20 on Route 3, Kettlehead is in a small commercial building that looks like it was something else before it became a brewery and restaurant.
The parking lot was almost full when we pulled in around 2 p.m.
The outside patio was full, and when we saw the hostess inside, she told us the wait was running about 45 minutes, so we left our name and headed back out to take in a little back-road scenery.
When we got back, we were shown to our table right away and took a few minutes to absorb the funky, industrial space. The dining area is divided into two rooms. The main room is decorated with giant prints of Kettlehead's excellent label art, while the smaller space features colorful pop-art murals and a big open window to the patio.
The surroundings are fun, the staff is great (in particular our server, Sarah), and the food and beer are excellent.
The value factor is good, too. For our app, two entrees, a pizza and a beer and a half, the tab came to $84.
The foliage in the Lakes Region is still peaking, and now that Columbus Day is past, the crowds should be smaller.
If you decide to get in some late leaf peeping, do yourself a favor and make a stop at Kettlehead.