Bistro603 has only been open for a few weeks, but it's got a lot going for it. It's got a great, eclectic menu, excellent food and an energetic staff. Location? That remains to be seen.
Bistro603, sister restaurant to a similarly named restaurant in the 781 in Waltham, Mass., is the latest occupant of an unfortunately obscure storefront in the Green Fall Marketplace on Amherst Street in Nashua.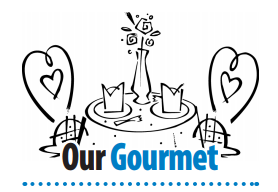 This plaza has two buildings, and the restaurant is located in the rear one, hidden from the heavily traveled roadway behind the building that houses Five Guys. It's already been the home of two other restaurants — Tilted Kilt and Dixie Blues. Neither lasted very long, and we can't help but think location had something to do with it.
Inside, Bistro603 is fairly spartan, with a clean, contemporary look featuring dark reds and grays. Like its predecessors, the dining room wraps around the bar in an L shape. Two rows of booths line the front windows parallel to the bar, and tables for four are spaced around the rest of the room.
There are also several tables on a patio beside the building, but since it was approaching sundown on a cool recent evening, we decided to take an inside table — for the first time since the pandemic began.
The menu is what attracted us to Bistro603. The influences are many, from Spanish to Hawaiian to Italian, and the ingredients range from seafood to beef to poultry and pork. And if you're vegetarian or gluten-free, they've got you covered as well.
We started with a couple of great appetizers, either of which could probably make a fine meal paired with a salad.
After some indecision, and with Mrs. G's urging (and an endorsement from our server, Caitlin), I picked the Tiny Clams ($14). This was a big bowl of, well, tiny clams in their shells in what could be the most delicious sauce we've ever encountered. Described on the menu as a cognac lobster cream sauce, it's thick, creamy, buttery and slightly briny, and just begging to be mopped up with the grilled bread that comes with the dish. (We hate it when dishes beg, since we always give in.)
Mrs. G went with the Roasted Mushroom Skillet ($15), a small cast-iron skillet filled with an assortment of mushrooms, roasted dark and tender with garlic, rosemary and scallions. The mushrooms were tender and flavorful, not at all greasy, even though there was a fair amount of oil at the bottom of the skillet. Mrs. G is a mushroom lover, but she was so taken with my Tiny Clams that she quickly lost interest in the 'shrooms. I was only too happy to pick up the slack.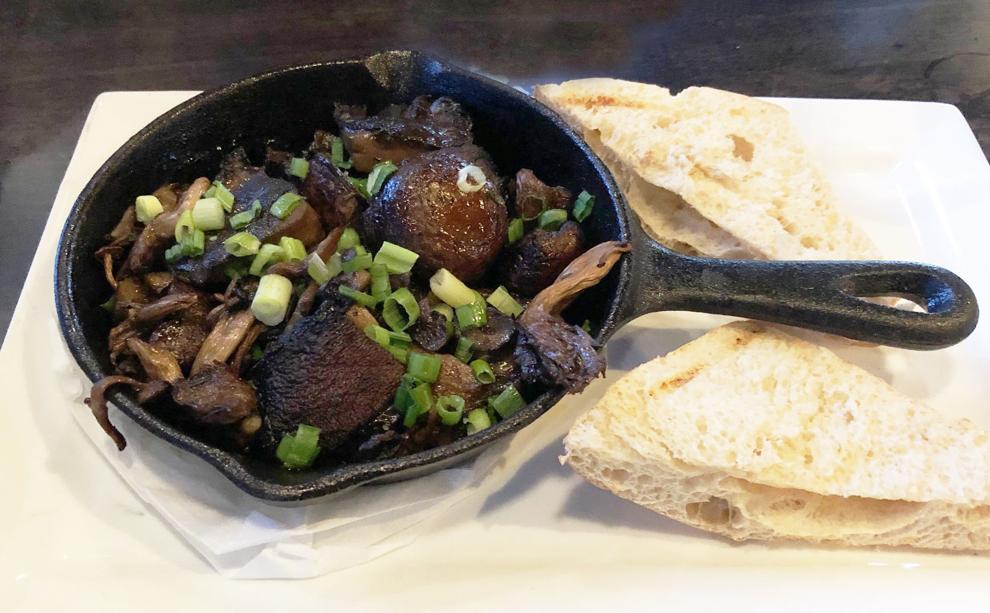 For my entree, I chose the Skillet Paella ($30) — a heaping portion of saffron rice, vegetables, shrimp, scallops, mussels, more tiny clams, diced chicken and chorizo sausage. Lacking the crusty bottom of a classic paella, this version reminded me of a jambalaya, with individual flavors — and a peppery undercurrent — taking turns in the foreground. We took about half the dish home; it will be interesting to see how the flavors meld after sitting in the fridge for a day or two.
Mrs. G's Crab Stuffed Salmon ($29) was beautifully presented, reminding me of a haute-cuisine dish, only with real-sized portions. The centerpiece was a spiral of perfectly cooked salmon, wound around a delicate crabmeat stuffing. Also on the plate were a few spears of grilled asparagus and a portion of Potato Anna — a delicious, baked layered assembly of thinly sliced potatoes and butter.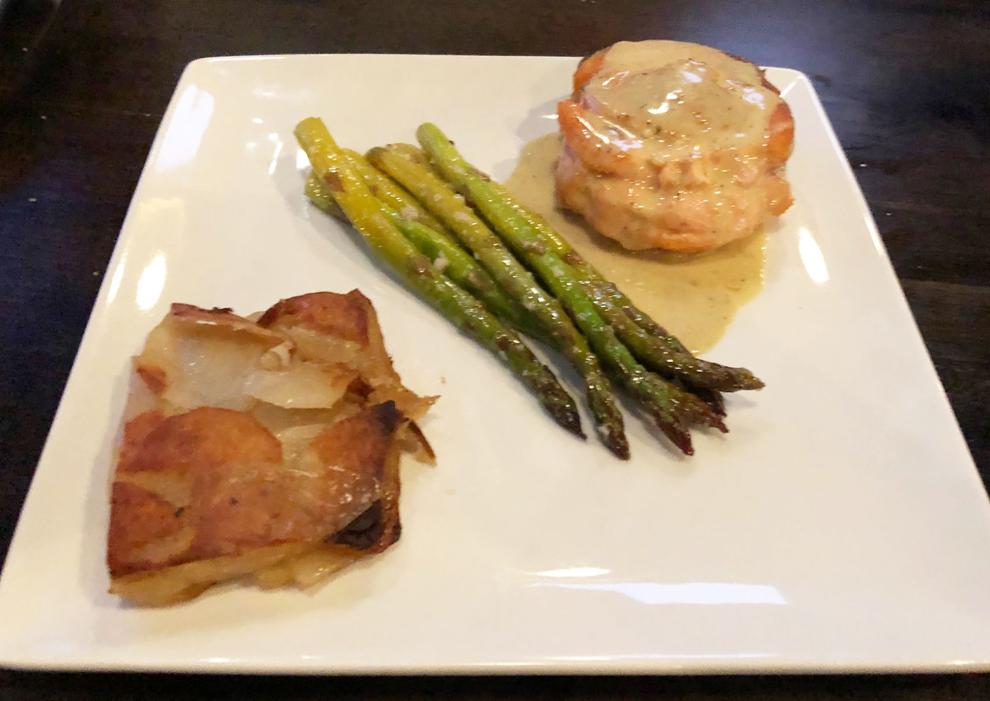 Caitlin, our very pleasant server, told us that everything on the menu is prepared from scratch — a detail that we wouldn't doubt, having sampled the food. It's also a detail that helps justify the relatively high price point, which is on par with 110 Grill, located diagonally across the street (and equally hidden from Amherst Street).
Caitlin pointed out something else that makes Bistro603 stand out: The brunch menu is offered every day, in combination with lunch, until 3 p.m. And it's an impressive menu at that, with breakfast and brunch standards and a number of items from the dinner menu.
Our tab for two appetizers, two entrees and two beers came to about $120. Not a cheap date, but not unreasonable given the preparation of the food and the quality of the service. If you're looking to try a new, upscale yet casual dining experience, Bistro603 is worth finding.